Senate GOP pushes DOJ to roll back Trump oversight rule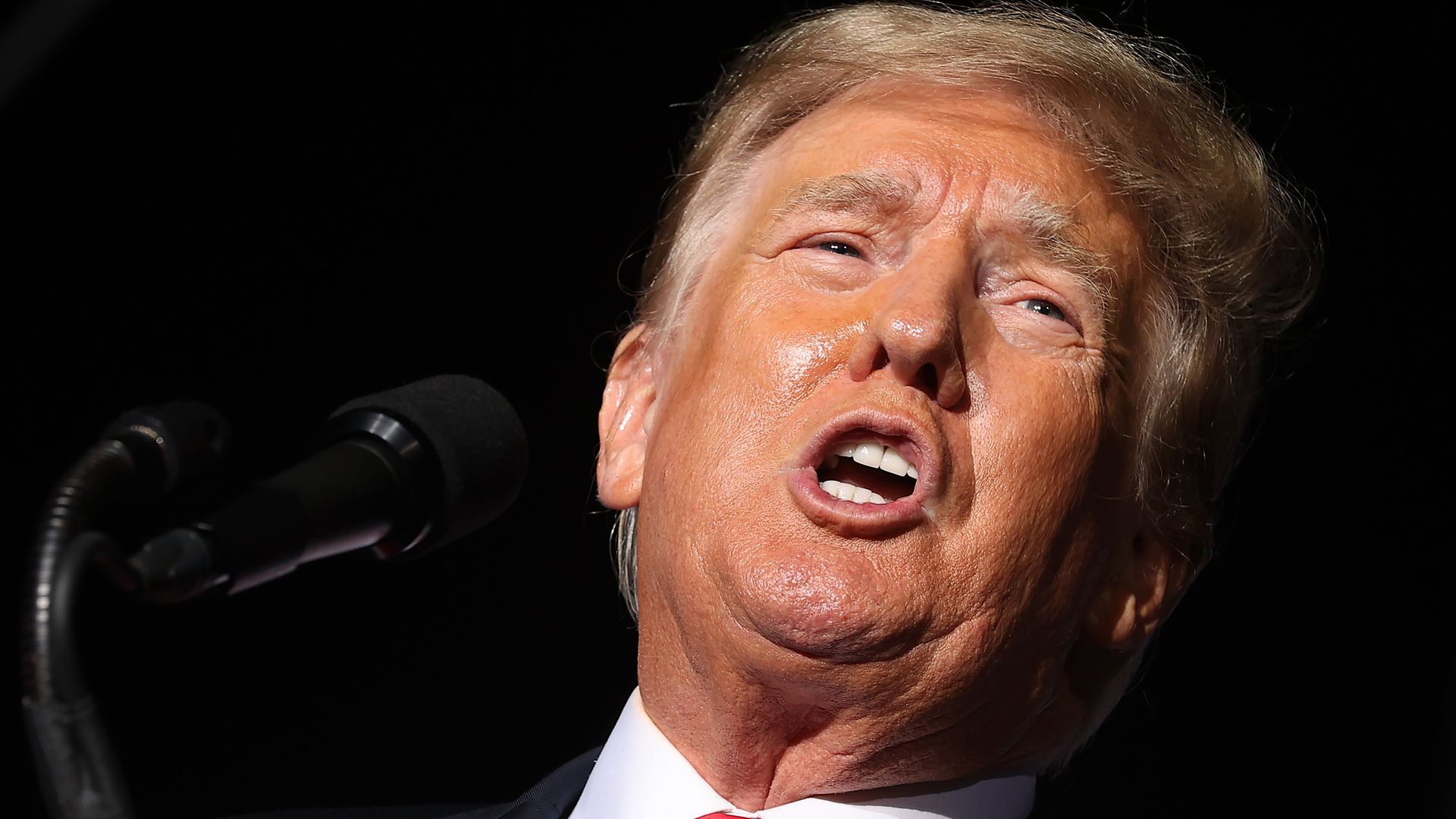 Senate Republicans want the Justice Department to roll back Trump-era restrictions on congressional oversight criticized at the time as an attempt to insulate the Trump administration from Democratic investigators, Axios has learned.
Why it matters: While some Republicans spoke out against the DOJ guidance at the time, it was mostly Democrats who attacked it as a constitutionally dubious effort to scuttle congressional oversight. Now the shoe is on the other foot, and the GOP is making similar arguments with Biden in the White House.
The effort to roll back the policy comes as Republicans ready investigations into Biden administration policies on Afghanistan, immigration and the COVID-19 pandemic.
What's happening: The top Republicans on 19 Senate committees signed on to a letter sent Friday pressing DOJ to reverse the policy.
Per a 2017 memo authored by DOJ's Office of Legal Counsel, only committee chairs can compel executive agencies to provide documents to Congress. Democratic control of both chambers means Republicans lack any of that investigative authority.
The policy "creates insurmountable challenges for Ranking Members in conducting effective oversight," the senators wrote. "To restore the imbalance of information access between majority and minority leadership on committees, and as proponents of fair, transparent government, we implore the Justice Department to take action."
"The Biden Administration is purportedly committed to cooperation and transparency in government," the letter adds. "Fulfilling these commitments made by the President, Vice President, and the Cabinet requires rescinding this opinion."
Background: When DOJ authored the memo, Democrats were looking to probe all sorts of Trump administration conduct. But Republicans controlled both the House and the Senate — and therefore every committee gavel.
Democrats pounced on the DOJ policy as an effort to stymie those investigations.
"With this order, President Trump is making his disregard for transparency and his lack of respect for Congress's oversight role crystal clear," House speaker Nancy Pelosi said at the time.
"We cannot do our jobs if the Trump Administration adopts this unprecedented new policy," said the late Rep. Elijah Cummings, who chaired the House Oversight Committee.
Be smart: Shifts in partisan power in Washington tend to change each party's attitude on the rights of congressional minorities. But some Republicans who signed on to Friday's letter also spoke out against the policy under Trump.
Sen. Chuck Grassley, the Judiciary Committee's top Republican, called the OLC guidance "nonsense" in a 2017 letter to Trump.
"It erroneously rejects any notion that individual members of Congress who may not chair a relevant committee need to obtain information from the Executive Branch in order to carry out their Constitutional duties," he wrote.
Former Sen. Pat Roberts, the top Republican on the Agriculture Committee at the time, also wrote to Trump's then-Agriculture Secretary stressing minority members' right to gather oversight information in spite of the OLC guidance.
Go deeper