Hurricane Ida caused more than $500M in damage to Louisiana agriculture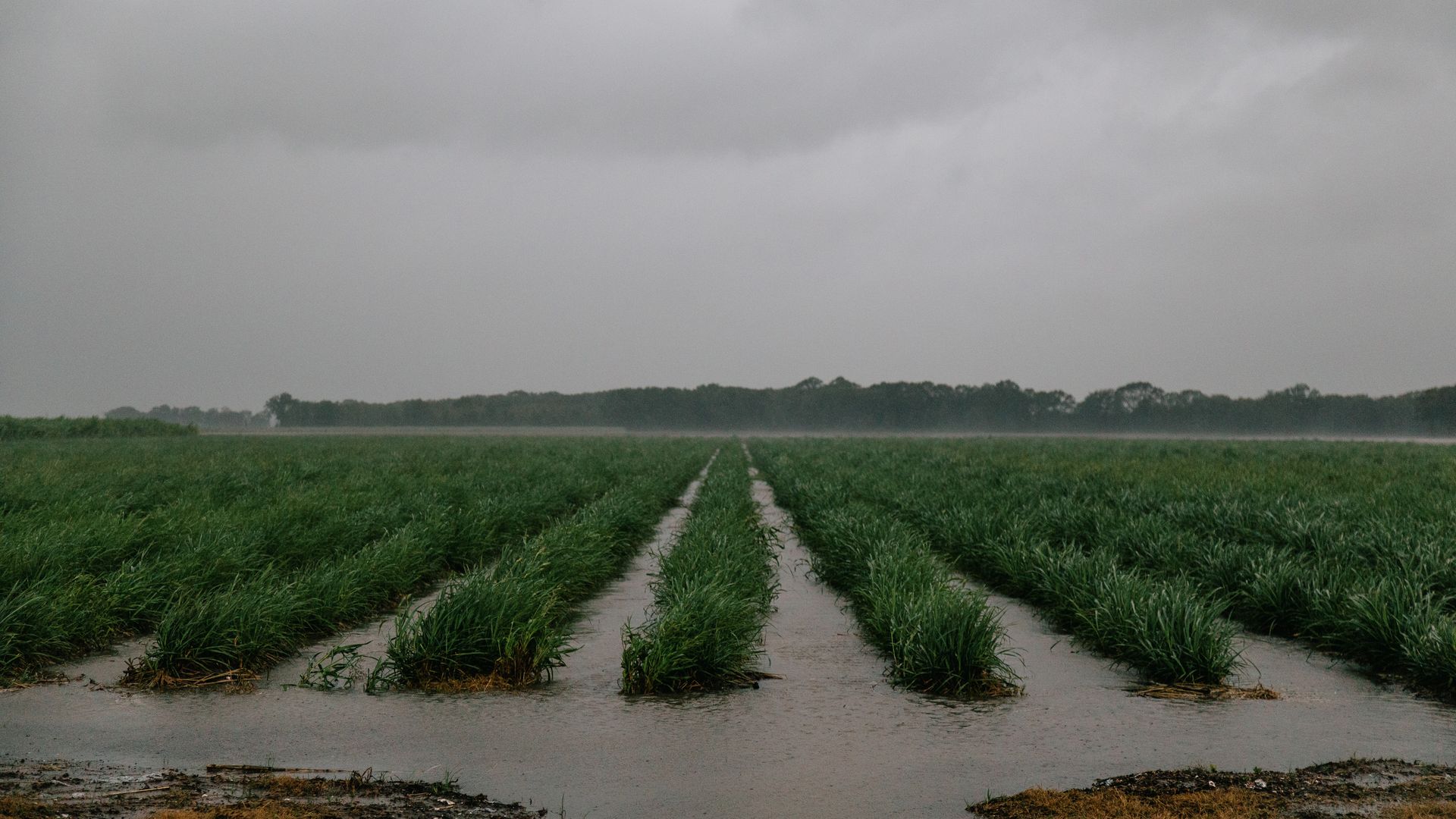 Hurricane Ida caused more than half a billion dollars in damage to Louisiana's agricultural industry, according to estimates released Thursday by Louisiana State University.
The big picture: Ida was a catastrophic event that battered the Mid-Atlantic, Northeast and South last month and is expected to incur an economic toll in the double-digit billions.
The details: LSU estimated the $584 million hit to the state's agricultural industry includes "estimates for impacts yet to fully play out, such as reduced yields for crops that remained in the field during the storm and have not been harvested, and the potential for increased production costs."
The timber industry saw 168,000 acres of trees affected — worth an estimated $300 million.
Most fallen timber isn't salvageable. Less than 2% of timber that fell during the state's 2020 hurricanes could be sold, according to the report.
Sugarcane saw an estimated $35.4 million hit, representing 7% of the industry's annual value.
By the numbers: The weather event killed over 60 people, from Louisiana to as far north as Connecticut.
What to watch: Economists expect the events could cause a drag on GDP.
Go deeper: Hurricane Ida's economic toll
Go deeper