Huawei executive reaches deal with Justice Department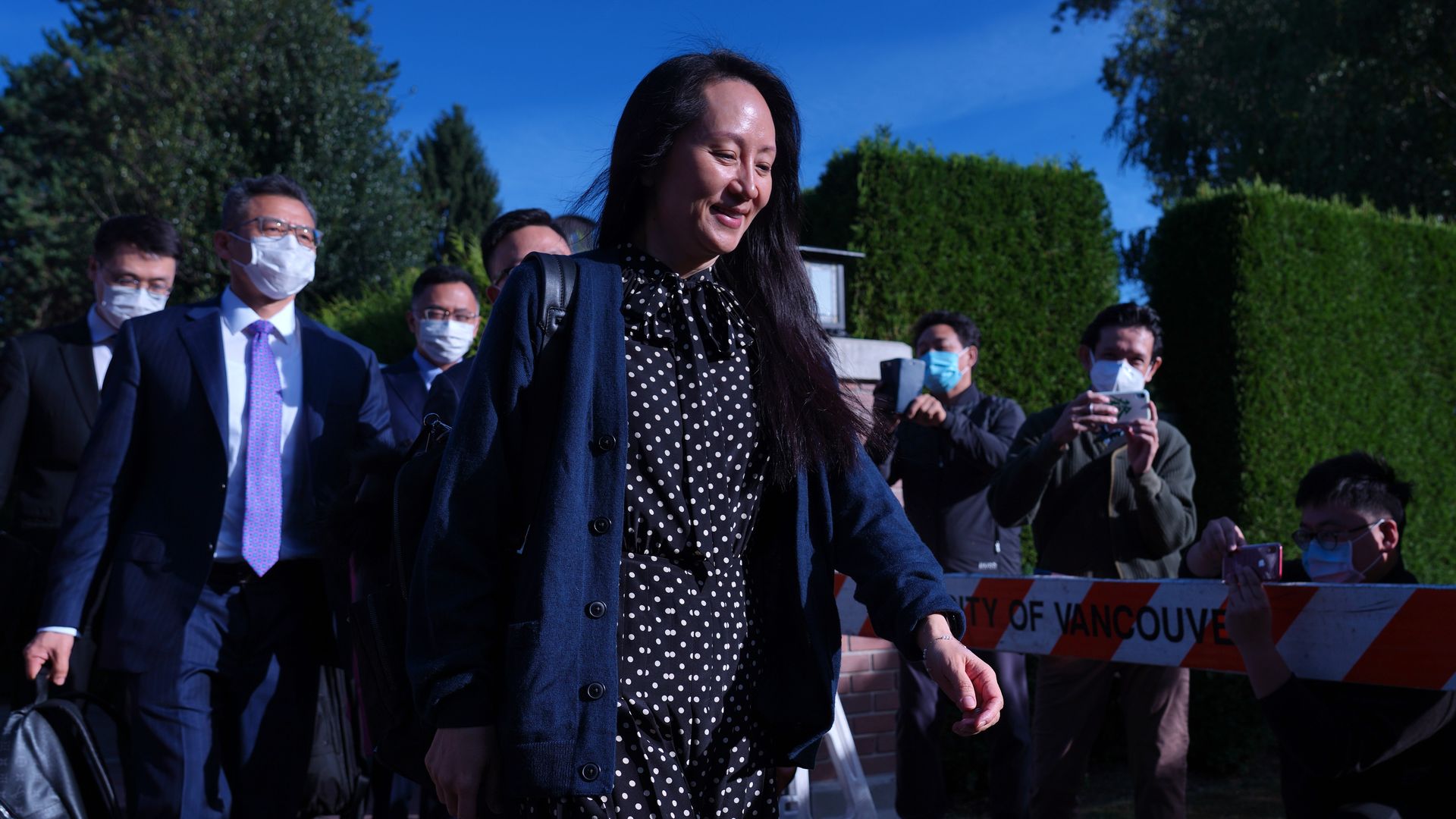 Huawei Technologies executive Meng Wanzhou reached a deal with the Justice Department that resolves the criminal charges against her and could pave the way for her to return to China, AP reports.
Why it matters: The deal settles a yearslong dispute involving the U.S., China and Canada, where Meng, Huawei's chief financial officer, has remained since her arrest there in December 2018, per AP.
State of play: The Trump administration's Justice Department in 2019 unveiled indictments against Meng and others associated with Huawei, accusing the tech giant of violating Iran trade sanctions.
Meng was accused of attempting to skirt sanctions in 2007 by lying about Huawei's ownership of the Iranian business Skycom.
The U.S. in 2019 formally asked Canada to extradite Meng, the daughter of Huawei's founder.
Last month, a Canadian judge reserved her decision on whether Meng should be extradited to the U.S. after a Canadian Justice Department lawyer said that there was sufficient evidence to show that Meng was dishonest, AP writes.
Between the lines: The resolution is a deferred prosecution, meaning the defendant must follow certain conditions in exchange for the Justice Department to ultimately abandon the case.
Go deeper: DOJ charges Huawei CFO with violating Iran trade sanctions
Go deeper