Other drug companies want to help make the vaccines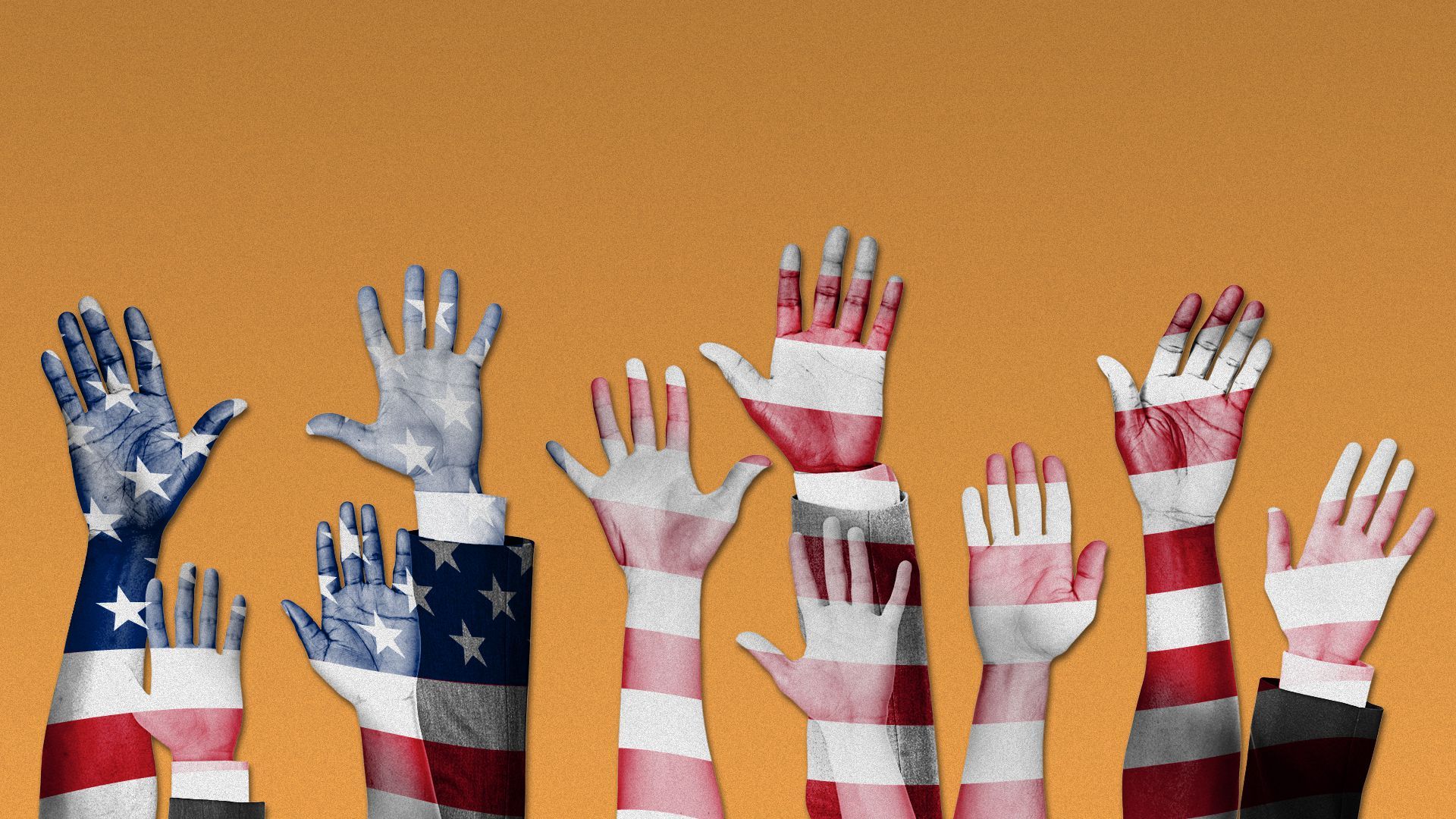 Generic drug companies have asked Pfizer, Moderna and Johnson & Johnson to license their COVID-19 vaccine technology to help increase global production, but so far the vaccine makers have given them the cold shoulder.
Why it matters: Other companies are saying they have extra capacity to make more vaccines. Not using that extra capacity could prolong the pandemic throughout the world.
What they're saying: "Right now our biggest problem is that we cannot produce enough vaccine to meet the high demand," Moderna CEO Stéphane Bancel told a Swiss newspaper this week.
Behind the scenes: Several generics manufacturers have reached out to Pfizer, Moderna and Johnson & Johnson, and "none of their offers have been met positively," said one industry source, who asked not to be named to talk about private discussions.
Teva's CEO told the Financial Times the company "made it clear that we were willing to help, but it has not resulted in any agreements."
The Biden administration also has been unsuccessful in arranging licensing deals, and has only obtained extra doses from Pfizer to donate, according to the New York Times.
Between the lines: Generic drug companies already produce vaccines for other parts of the world, and they are saying they could help out now that raw material shortages are less of a concern.
A Pfizer spokesperson said the company and its vaccine partner BioNTech "select contract manufacturers using a rigorous process based on several factors" like quality, safety, capacity and highly trained workers. They continue to "pursue opportunities to bring new partners into its supply chain network."
Moderna and J&J did not immediately respond to questions.
Flashback: "In certain instances, such as public health emergencies, trade partners may legally issue a compulsory license," the drug industry's lobbying group PhRMA wrote in a 2017 blog. It also noted that "studies have actually proven that compulsory licensing is an ineffective and unsustainable tactic."
Correction: This story has been corrected to note that PhRMA does not support compulsory licensing. Previously, the article stated that generic drug companies making vaccines during a pandemic, without the patent owner's permission, is something the drug industry would have supported four years ago.
Go deeper