Firefighters retreat, towns evacuate as La Palma explosions escalate
Volcanic explosions on the Spanish island of La Palma intensified on Friday after a new vent opened, forcing firefighters to retreat and three more towns to evacuate, Reuters reports.
Why it matters: Mount Cumbre Vieja erupted earlier this week, destroying hundreds of homes and forcing thousands to evacuate, Reuters reports. Firefighters had been scheduled for clean-up work on Friday before the latest explosion.
"The volcano is in a newly explosive phase ... Firefighters will not operate anymore today," the Tenerife fire service, which had been in La Palma to help locals, tweeted Friday morning.
The towns evacauted were Tajuya, Tacande de Abajo and the part of Tacande de Arriba that had not been evacuated yet per Reuters.
Multiple airlines canceled their flights to La Palma on Friday including Binter, Iberia and Canaryfly, per Reuters.
Flashback: The volcano erupted on the southern part of the island which came after many weeks of seismic activity including a 3.8 magnitude earthquake before the explosion.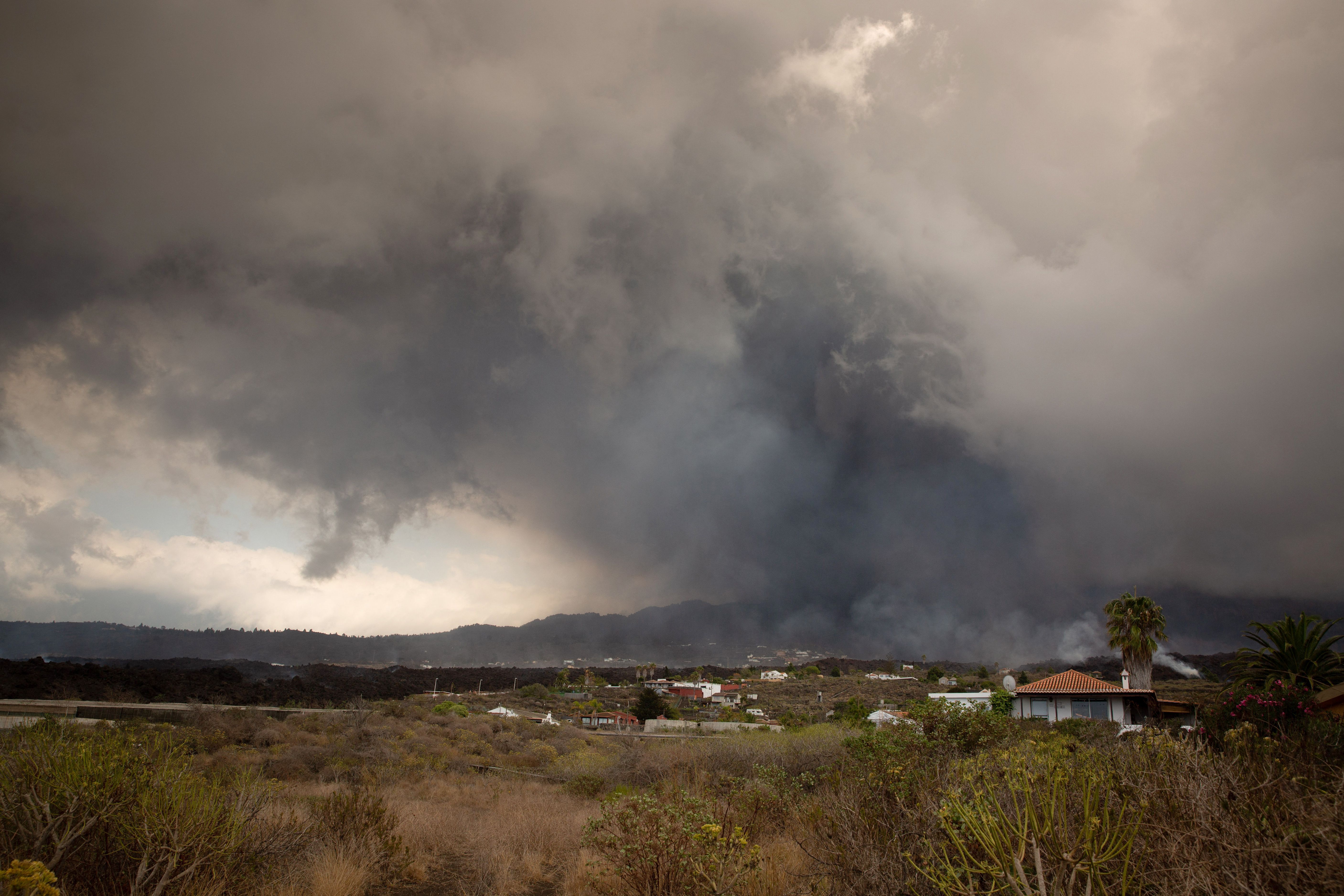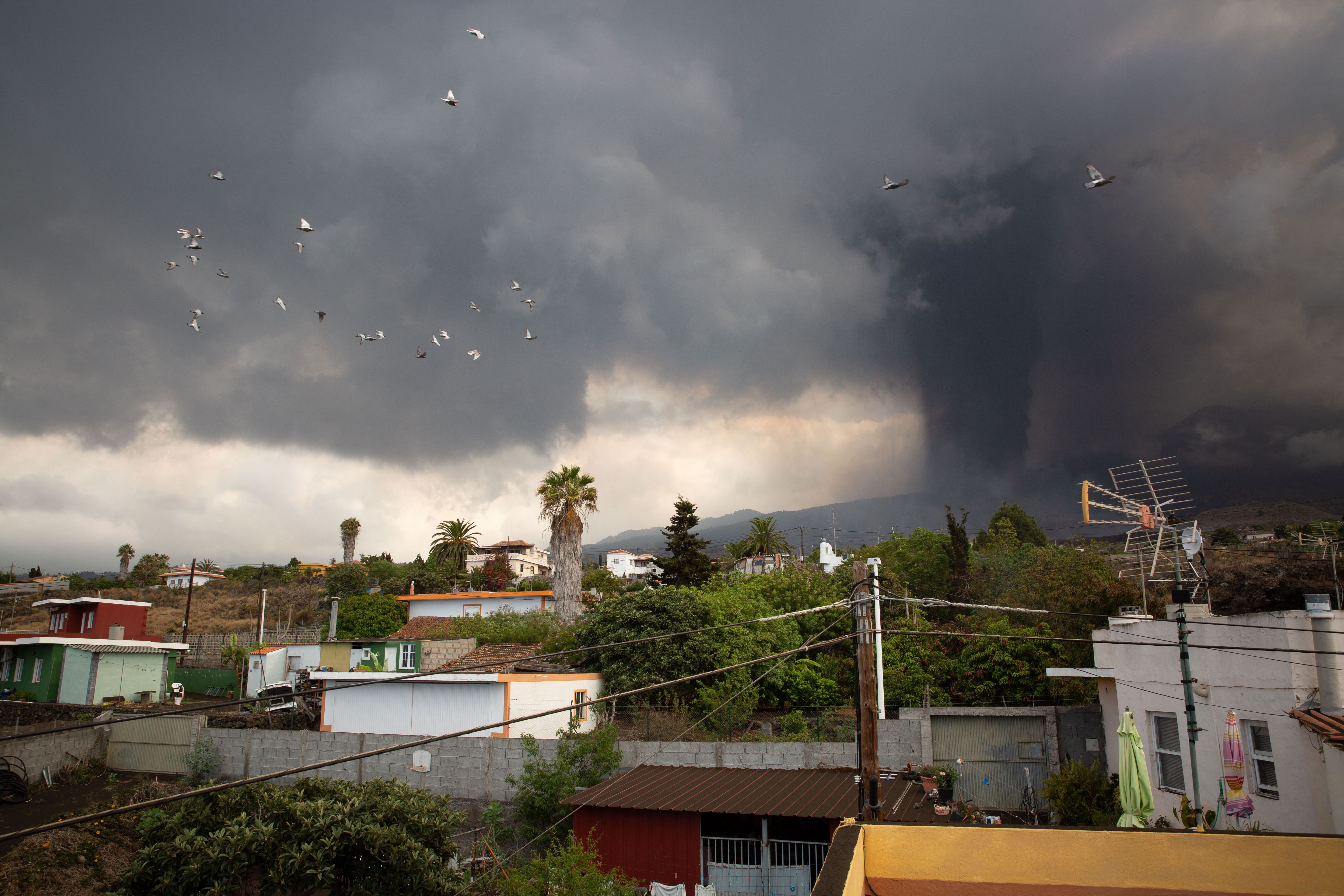 What they're saying: Spanish Prime Minister Pedro Sánchez declared the island an emergency zone on Friday.
Sánchez also said that the government was working on a plan to rebuild the island as well as aid neighboring islands.
Go deeper