Del Rio bridge camp empty following Haitian migrant surge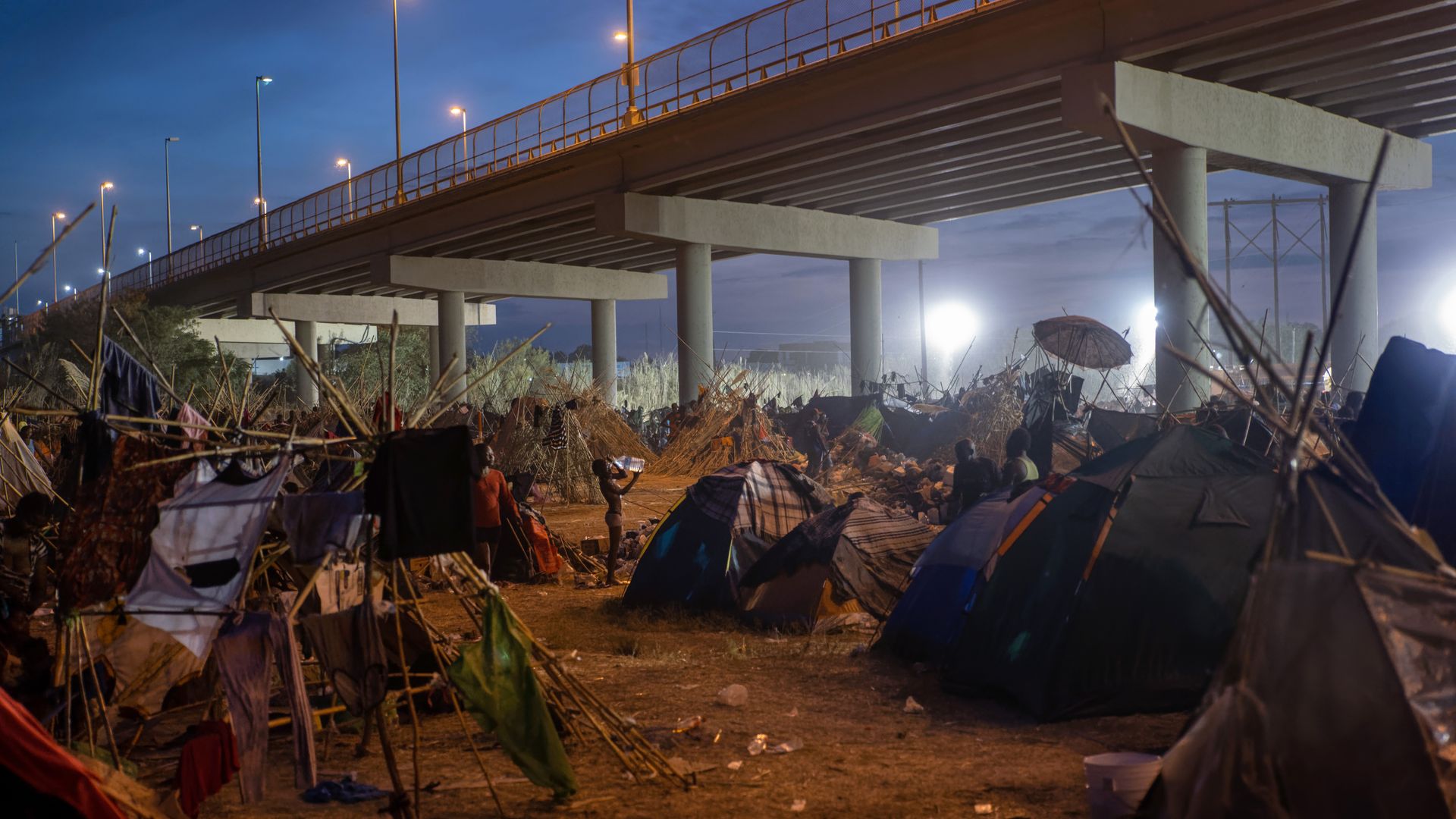 The last migrants camping under the Del Rio International Bridge, which connects Texas and Mexico, departed on Friday, Homeland Security Secretary Alejandro Mayorkas announced during a White House press briefing.
Driving the news: Thousands of migrants, mostly from Haiti, had arrived to the makeshift camp after crossing the southern border seeking asylum. Roughly 1,800 migrants will now head to U.S. Customs and Border Protection processing centers.
Many migrants face expulsion because they are not covered by the protections the Biden administration extended to Haitians already in the country.
Del Rio Mayor Bruno Lozano said the clearing of the bridge was "phenomenal news," according to AP.
The big picture: Texas officials resorted to "unprecedented" methods to stop migrants from crossing the border, including parking vehicles from the Texas National Guard and the Texas Public Safety Department along the border, per CNN. Some were whipped by Border Patrol agents who also charged their horses to those attempting to reach the bridge camp.
Between the lines: Approximately 1,500 Haitian migrants have been deported, a government official told the New York Times. The decision has prompted criticism from some United Nations agencies, which said they were "disturbed" by the images.
Senate Majority Leader Chuck Schumer also spoke against the deportations, saying that "[s]uch a decision defies common sense" and "also defies common decency."
Go deeper