Tom Steyer: Private companies starting to invest more in climate solutions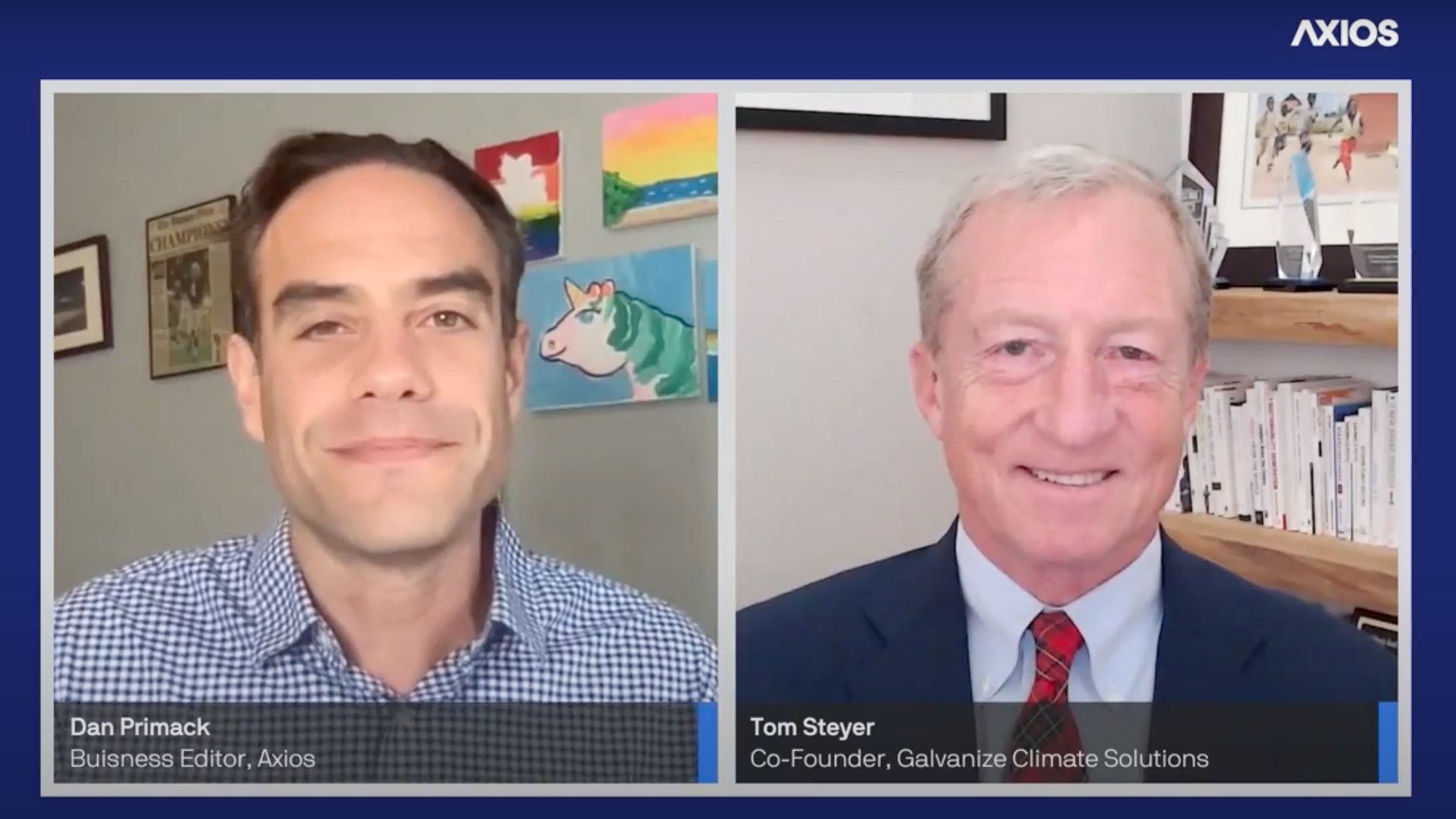 The world will have to spend four trillion dollars a year to solve the climate crisis, Tom Steyer, the billionaire founder of Farallon Capital, said at an Axios virtual event on Thursday, but private businesses will play a crucial role.
Why it matters: Steyer's comments come two weeks after the billionaire launched Galvanize, a climate tech investment platform that will back companies from the seed-stage through private equity and project finance.
The platform intends to form a series of funds with different investment strategies, totaling billions of dollars, to invest throughout the climate tech ecosystem, Axios' Dan Primack reports.
Steyer, a former presidential candidate, also expressed confidence in the climate initiatives in President Biden's infrastructure bill becoming law, saying, "I think it will happen, it will be significant... and it will be very positive."
What they're saying: "We are seeing a lot more investors, a lot more companies starting to focus on specific climate solutions," Steyer said. "But there's a need for much more."
"[A]s money comes in here, we're also going to see an explosion of entrepreneurial talent, of innovation and of focus," he added.
"Ten years ago, we were in a completely different political and societal attitude towards our climate crisis. [W]e've had a decade of proof that what people were talking about 10 years ago as a crisis is here and we're seeing it in the United States dramatically every year."
Go deeper:
Go deeper