Special envoy for Haiti resigns over Biden deportations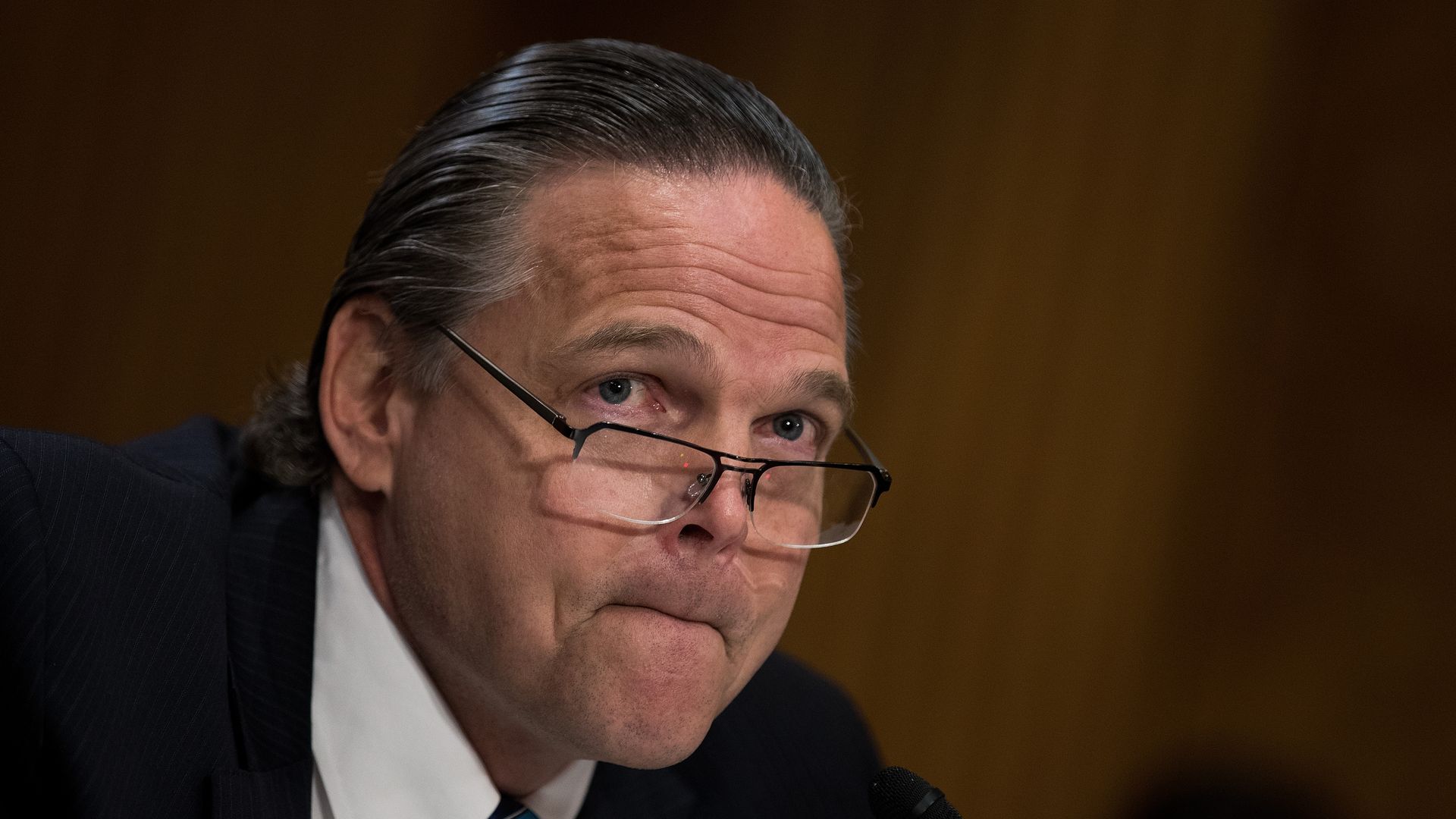 The special envoy for Haiti on Wednesday resigned from his position, writing in his resignation letter obtained by PBS that he "will not be associated with the United States inhumane, counterproductive decision to deport thousands of Haitian refugees."
Why it matters: Ambassador Daniel Foote's resignation comes amid heightened anger over the treatment of Haitian migrants and asylum-seekers living in a temporary encampment in Del Rio, Texas — especially after images surfaced of Border Patrol agents whipping at the migrants from horseback.
The U.S. is now deporting thousands of Haitians from the border.
Driving the news: Foote in his resignation letter to Secretary of State Antony Blinken wrote, "our policy approach to Haiti remains deeply flawed, and my recommendations have been ignored and dismissed."
"Ambassador Daniel Foote, who had been serving as Special Envoy for Haiti since July 22, 2021, submitted his resignation to Secretary Blinken yesterday," a State Department spokesperson said. "We thank Ambassador Foote for his service in this role."
Foote's resignation is effective immediately, per his letter.
What he's saying: "The people of Haiti, mired in poverty, hostage to the terror, kidnappings, robberies and massacres of armed gangs and sufferings under a corrupt government with gang alliances, simply cannot support the forced infusion of thousands of returned migrants lacking food, shelter, and money without additional, avoidable human tragedy," Foote wrote.
"I do not believe that Haiti can enjoy stability until her citizens have the dignity of truly choosing their own leaders fairly and acceptably."
The State Department spokesperson said: "Over the long-term, the U.S. government is committed to working with the Haitian government and stakeholders across Haiti to strengthen democratic governance and the rule of law, increase inclusive economic growth, and improve security and the protection of human rights in Haiti."
White House Press Secretary Jen Psaki said during a press briefing Thursday that "Special Envoy Foote had ample opportunity to raise concerns about migration during his tenure, he never once did so."
"That wasn't his purview, his purview was of course being the special envoy on the ground. His decisions and his views were put forward, they were valued, they were heard, different policy decisions were made in some circumstances."
The big picture: Foote, a career member of the Senior Foreign Service, was named special envoy for Haiti in July.
Haiti is experiencing increasing political instability following the assassination of former President Jovenel Moïse and an earthquake that killed more than 2,200 people and left another 12,000 people injured.
Go deeper: U.S. appoints special envoy to Haiti amid political turmoil
Go deeper