Serbia increases troop presence at Kosovo border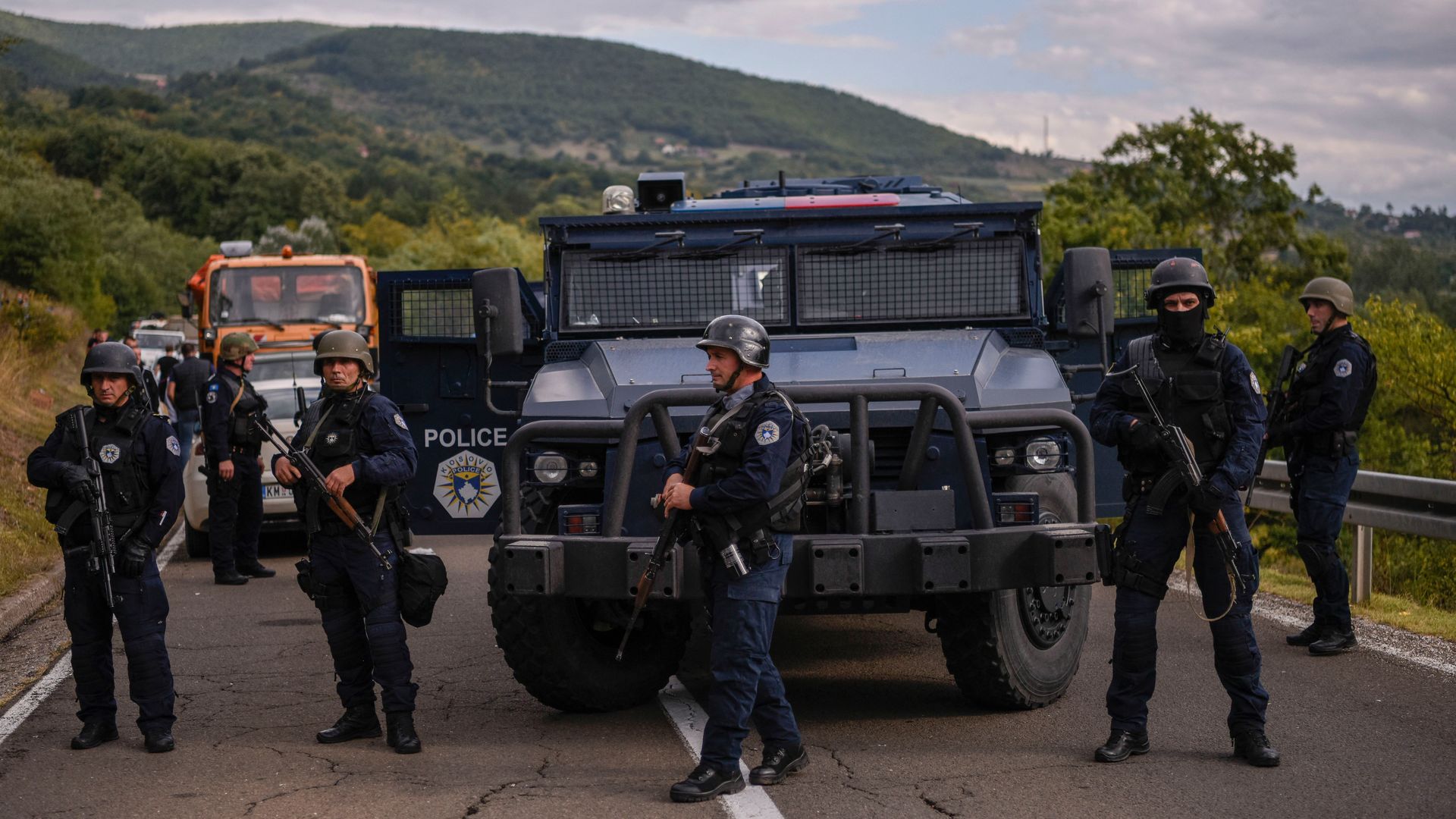 Serbia is increasing its troops' combat readiness on the border with Kosovo as tensions continue to mount, the Serbian defense minister said Thursday, AP reports.
Why it matters: The move comes as ethnic Serbs in Kosovo have blocked the border for four days to protest Kosovo removing Serbian license plates from cars entering the country — raising concerns that tensions could further escalate in the region, per AP.
Driving the news: Kosovo has deployed its special police force to the region, which is mostly populated by ethnic Serbs, to enforce the license plate rule.
Serbian media reported on Thursday that three protesters were beaten by Kosovo police forces, which was disputed by Kosovo authorities, per AP.
What they're saying: "We have made clear what are the boundaries by which we will tolerate violence by Albin Kurti and his special forces," Serbian President Aleksandar Vučić said, referring to Kosovo's Prime Minister, per Serbian media.
"Both the Europeans and Americans know that," he said. "We have said very precisely what our next moves will be, and in which order they will be made."
The big picture: Thousands of of international actors, including U.S. troops, have been deployed to Kosovo after the 1998-99 war that prevented a "bloody Serb crackdown against ethnic Albanians," AP writes.
The war in Kosovo ended after a NATO intervention, and Kosovo declared independence in 2008.
Kosovo has been recognized by Western nations, including the U.S., but not by Serbia and its allies.
Go deeper