Pence says he hopes Supreme Court will overturn abortion rights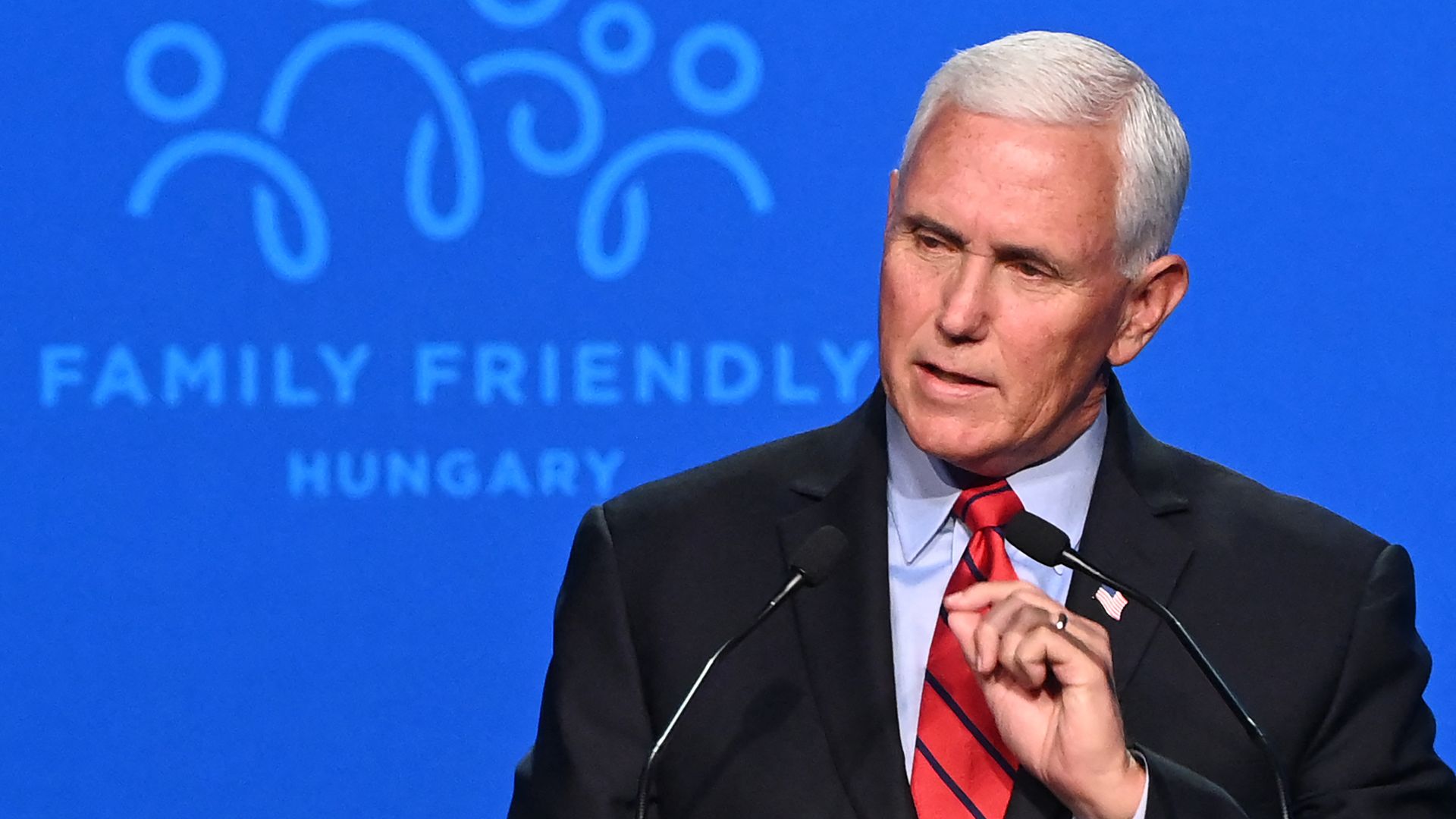 Former Vice President Mike Pence said Wednesday he's hopeful the majority-conservative Supreme Court secured during the Trump administration will overturn abortion rights in the United States, according to AP.
Why it matters: Pence made the comments at a biennial forum held in Budapest by conservative leaders concerned about changes in demographics, family values, fertility rates and illegal immigration into Western countries.
What they're saying: "We see a crisis that brings us here today, a crisis that strikes at the very heart of civilization itself," Pence said during his speech at the forum, according to AP. "The erosion of the nuclear family marked by declining marriage rates, rising divorce, widespread abortion and plummeting birth rates."
The big picture: A new Texas law bans abortions after a fetal heartbeat is detected, or roughly six weeks — before many women know they are pregnant.
The Supreme Court is scheduled to hear arguments in December for a major case over a Mississippi law that bans most abortions after 15 weeks.
The bottom line: The Supreme Court has not ruled on the constitutionality of Texas' abortion law, but that hasn't stopped citizens from using the law to sue other people.
Go deeper: HHS issues new protections for Texas abortion providers, patients
Go deeper