Outpatient infusion centers offering Aduhelm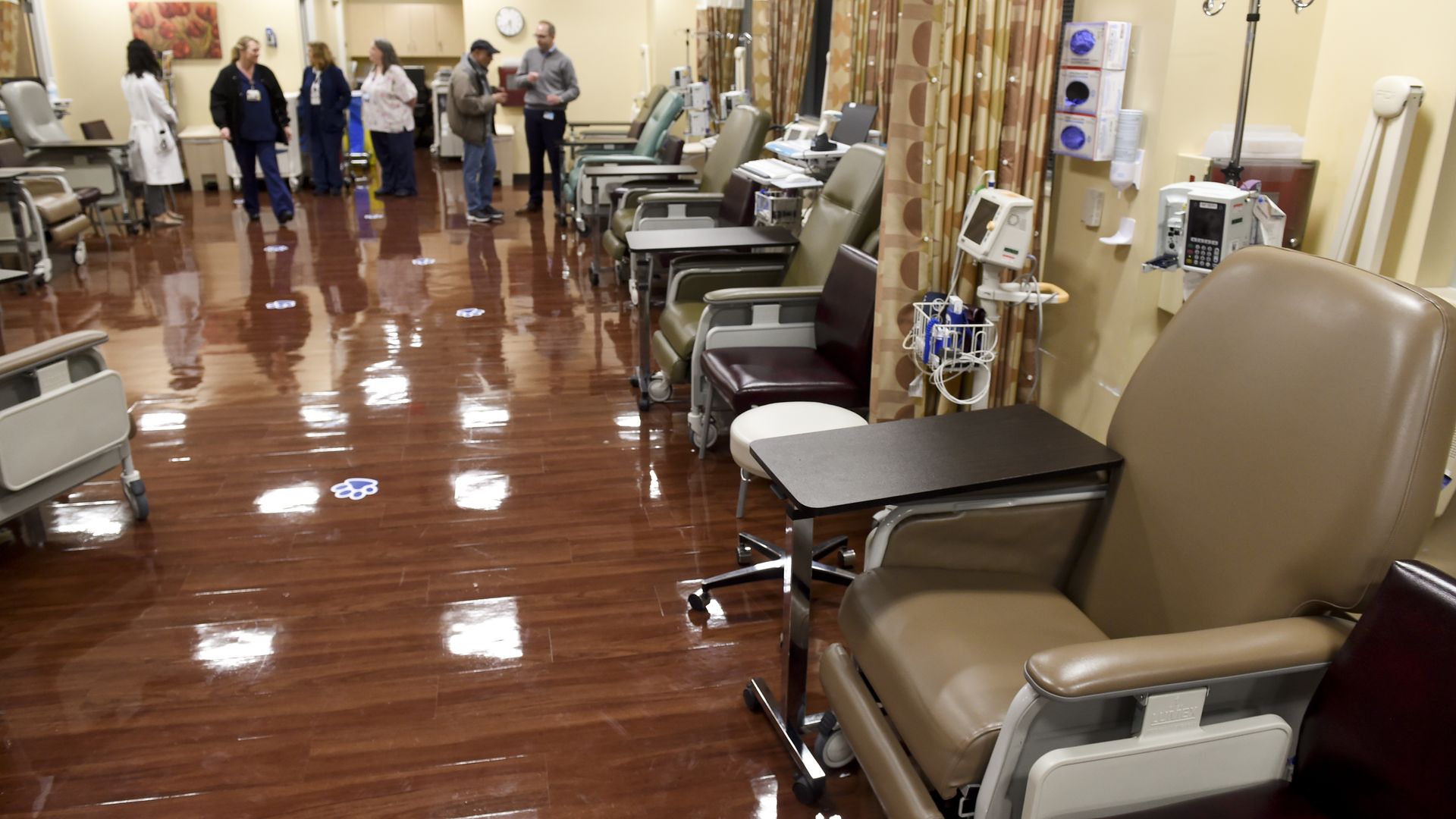 Some hospitals are refusing to administer Biogen's new Alzheimer's drug, Aduhelm, but many freestanding infusion centers are offering it despite concerns about the drug's safety and lack of effectiveness.
Yes, but: Hardly any patients are receiving the drug, even with infusion centers eagerly advertising it. Just over 100 patients have actually gotten Aduhelm so far, way below Biogen's already-tempered forecasts, STAT reported.
What we're seeing: Infusion centers that are not owned by hospitals are attracting prospective Aduhelm patients, some offering goodies.
What they're saying: "We're going to rely on the FDA and the processes they have to approve medications, and then rely on the clinical expertise of the referring physician," IVX Health CEO Doug Ghertner said in an interview after being asked whether the company weighed Aduhelm's unproven clinical benefits.
Go deeper