NYC to enforce $50 fines for maskless transit riders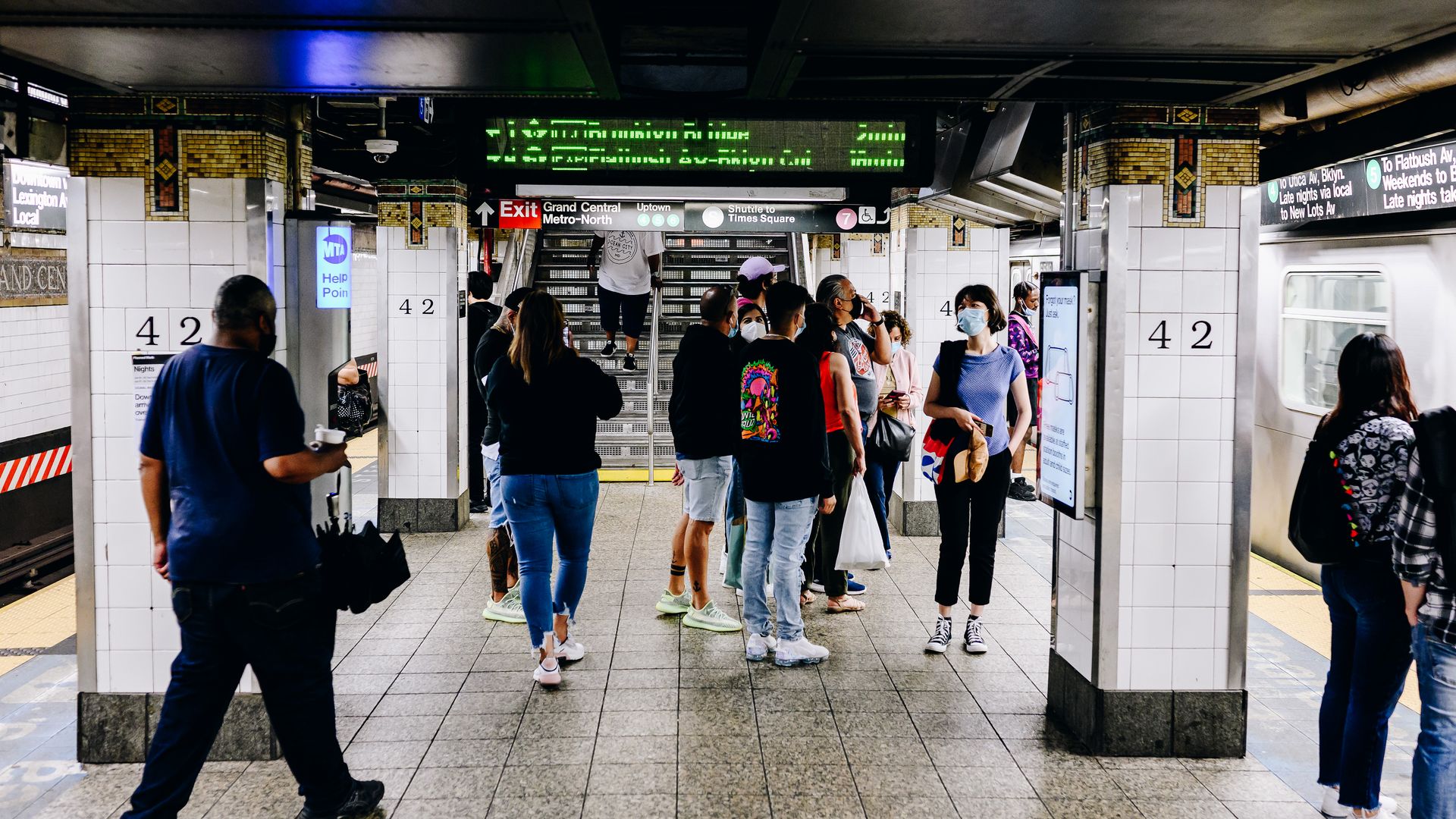 New York's Metropolitan Transportation Authority is ramping up enforcement of its mask requirement on public transit, saying that riders who refuse to wear a mask risk getting fined $50, the agency said Wednesday.
The big picture: The tighter enforcement of the mask mandate, effective Thursday, comes more than one year after former Gov. Andrew Cuomo signed an order requiring all New York commuters to wear a mask or risk a $50 fine.
MTA's police department issued just 41 summonses to subway, bus and commuter railroad riders who flouted the mask mandate since the order was announced, per the New York Daily News.
Instead of issuing fines for commuters not wearing masks, MTA began a "blitz of mask distribution," with staff and police officers distributing tens of thousands of free masks to unmasked riders, per the press release.
More than 50,000 masks were distributed overall, including 25,000 in the two weeks since the blitz began on Sept. 7.
What they're saying: "In the coming weeks, officers will step up enforcement efforts on commuter rails and work with our partners at the NYPD for the subway and bus system," Joseph McGrann, acting chief of the MTA Police Department, said.
"The message is clear, wear a mask. Riders who are still not getting this message will now see the cost associated with that thinking."
"This next phase of our blitz will reinforce that wearing a mask is not optional. Vaccinated or not, you must wear a mask when traveling on public transit," said Patrick Warren, MTA chief safety officer.
Go deeper