New York City passes sweeping protections for food delivery workers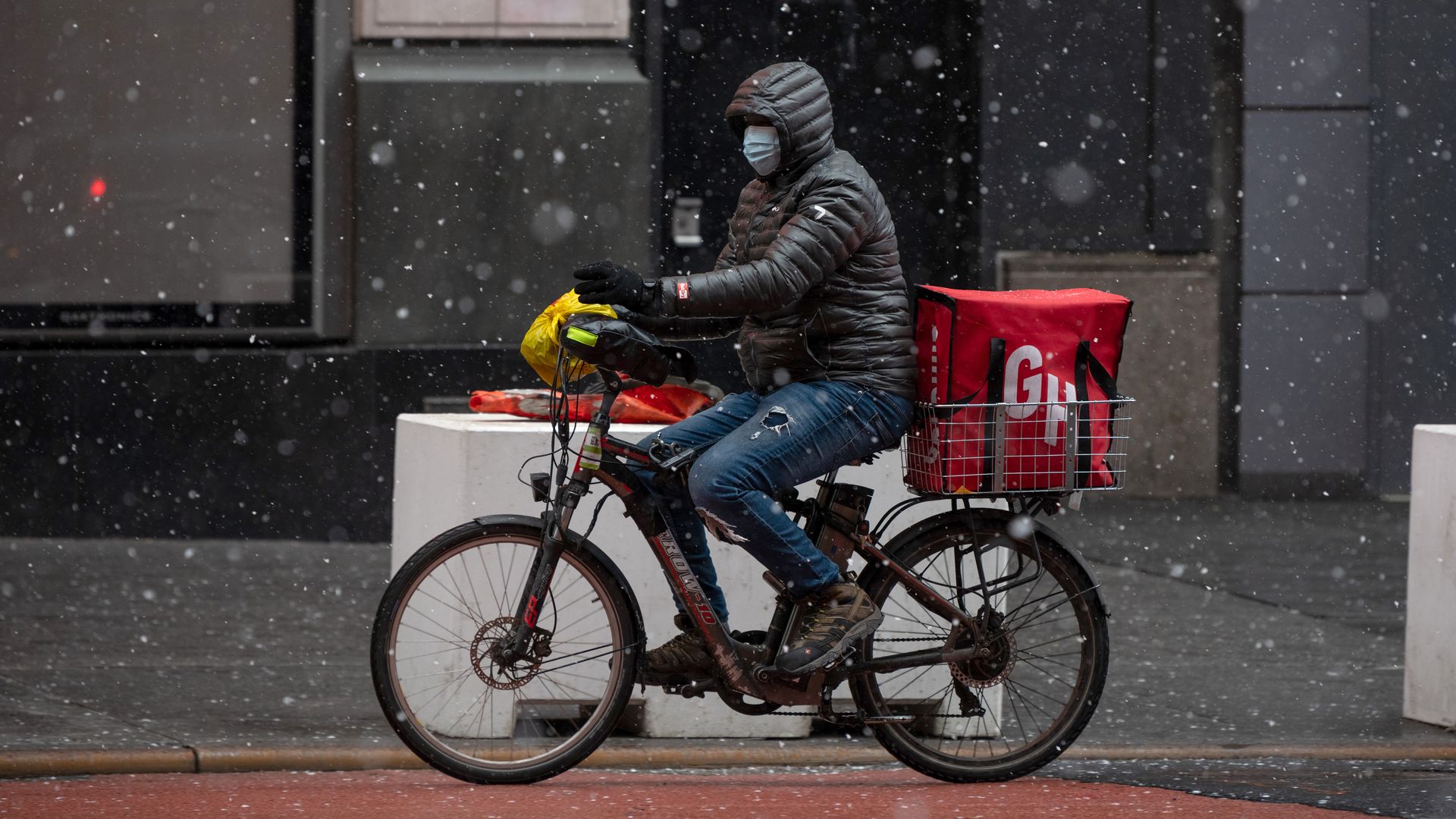 The New York City Council approved a sweeping legislative package on Thursday that aimed at improving pay and working conditions for delivery drivers working for app-based food delivery services.
Why it matters: The new protections put New York at the forefront of regulating the massive food delivery industry dominated by companies such as Grubhub, DoorDash and Uber Eats, the New York Times noted.
Driving the news: The package of legislation includes measures to establish minimum payments, require food delivery apps to provide insulated food bags for free and make gratuity payments more transparent, according to a council press statement ahead of the vote.
The new protections also require restaurants to make their restrooms available to delivery drivers and allow drivers to set boundaries on their routes, such as setting maximum distances per trip or noting they don't want to ride over bridges and tunnels.
The big picture: Around 65,000 delivery drivers were designated essential workers in New York City during the pandemic but have traditionally lacked the same protections as other works due to their contractor status, per Bloomberg.
While other cities around the country have tried to regulate the industry, and some passed measures to give couriers hazard pay during the pandemic, New York City's measures have gone further than its peers, according to the Times.
What they're saying: "These workers sacrificed their own safety during the pandemic to bring food to our homes, yet in some cases, they were denied bathroom access at restaurants and charged fees by third-party apps," Corey Johnson, the City Council speaker, said in a statement, per the Times.
"I'm proud of New York City and this Council for standing up for these workers, and I urge other major cities to protect this industry," he added.
"These essential workers deserve nothing less," Johnson said.
Go deeper