GOP Rep. Lauren Boebert paid rent and utility bills with campaign funds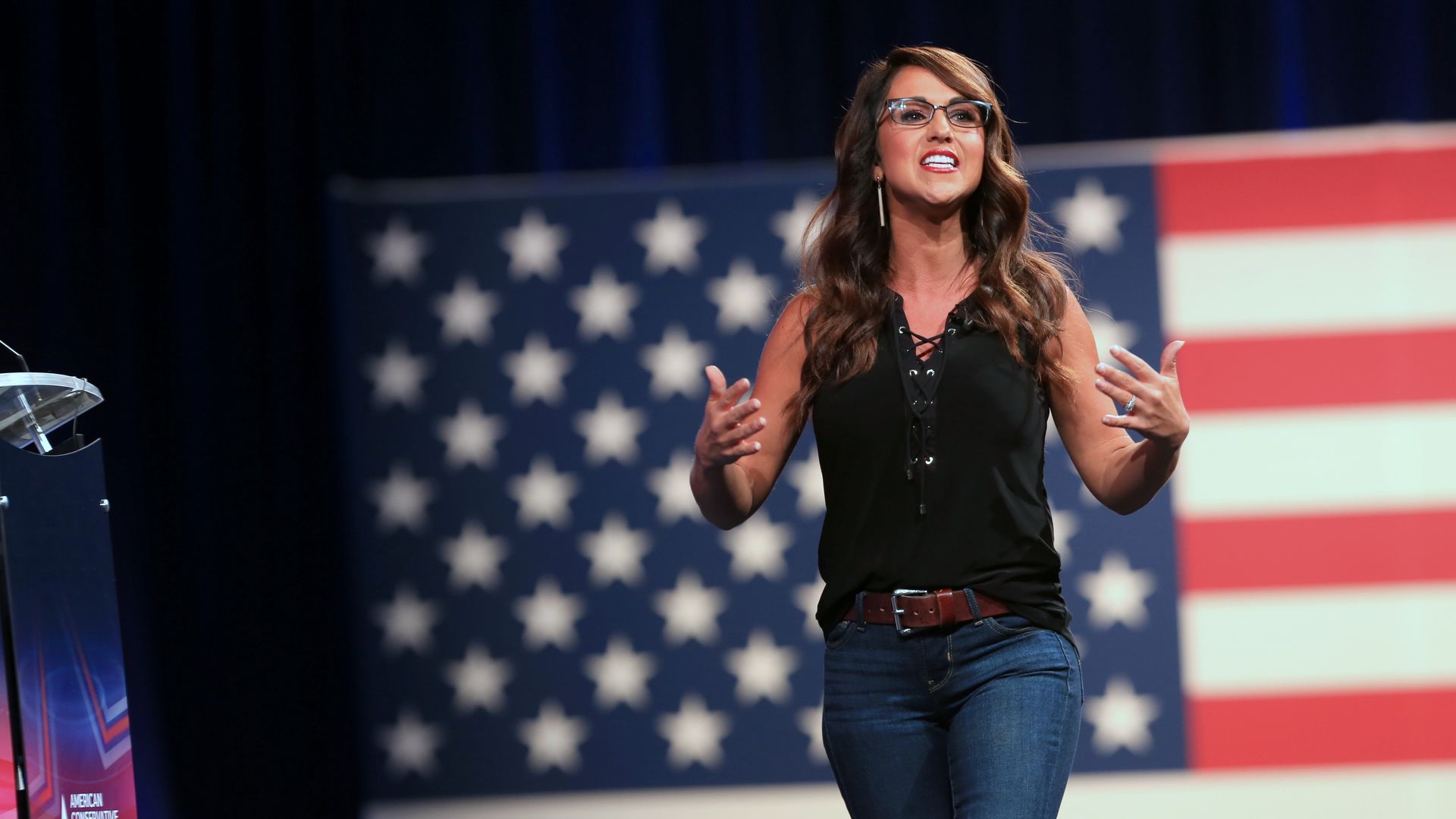 New Federal Election Commission filings show that Rep. Lauren Boebert (R-Colo.) paid rent and utility bills for the restaurant she owns with campaign funds in violation of federal campaign finance law, the Denver Post reports.
Why it matters: The FEC last month asked Boebert's campaign about the suspected use of $6,650 in campaign funds for her personal expenses and threatened to take legal action.
The new FEC filings, dated Tuesday, show that Boebert reimbursed her campaign for four payments that totaled $6,650.
The original discrepancy appeared in a July campaign filing that showed personal expenses earlier this year in the form of Venmo transactions that had been billed to the campaign's account in error. However, the report did not specify who received the money.
The updated filing says the transactions were rent and utilities payments to John Pacheco, whose address is the same as Shooters Grill in Rifle, Colorado, which Boebert owns.
Shannon Ringgold, FEC's senior campaign finance analyst, wrote in a letter to Boebert's campaign treasurer last month that the commission would consider taking further legal action against her if it determined that the payment constituted a personal use of campaign funds.
Ringgold added that the reimbursement of the payments would be taken into consideration.
The big picture: This is not the first discrepancy in a report Boebert has filed.
The Post reported in February that Boebert requested more than $22,259 in mileage reimbursements from her campaign account in 2020.
To justify those reimbursements, she would have had to driven 38,712 miles in a matter of months during the height of the coronavirus pandemic.
Boebert's campaign later amended a report to the FEC, showing that she instead received $21,200 as reimbursements for mileage, travel expenses and hotel stays, but mileage still accounted for over $17,000 of the reimbursements.
Go deeper: GOP Rep. Gonzalez retires in face of Trump-backed primary
Go deeper