Powell goes on record about Fed trading uproar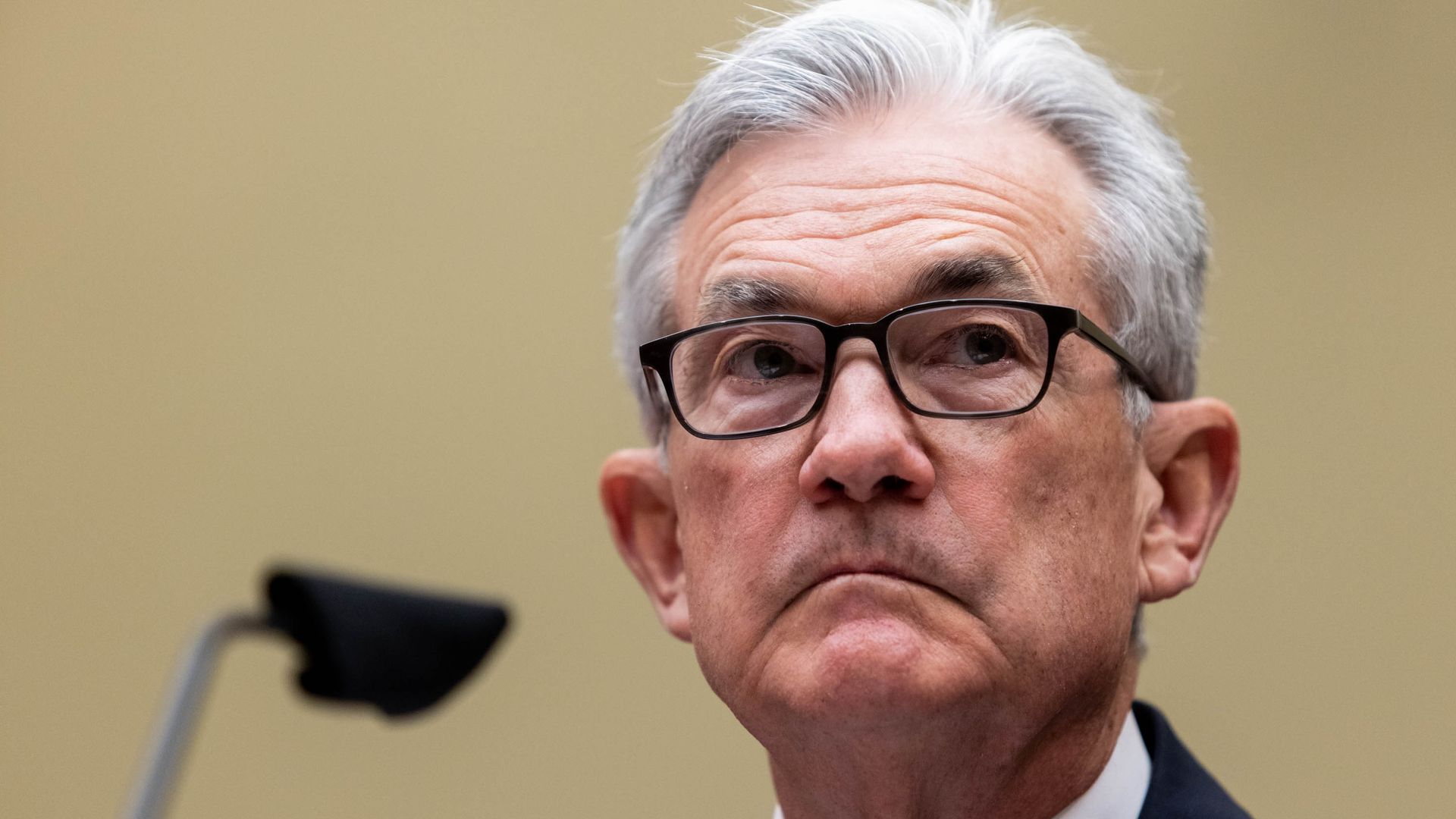 Most of the questions Federal Reserve chair Jerome Powell fielded at Wednesday's press conference related to the coming taper. A runner-up: the trading controversy that's put a spotlight on some Fed officials, including Powell himself.
Catch up quick: Recent financial disclosures showed two regional Fed officials owned — and in one case, actively traded — assets sensitive to the drastically expanded monetary policy they helped shape.
Driving the news: In response to a question, Powell said it's a "reasonable thing" that officials should not be able to individually own securities that the central bank is buying.
Powell told reporters current rules around Fed officials' financial holdings aren't up to snuff — and changes are coming, though he did not offer any details.
The current rules "served us well, but it is now clearly seen as not adequate to the task of really sustaining the public's trust in us," he said. (As it stands, Fed officials are barred from trading around policy meetings. They also can't own bank stocks.)
CNBC reported late last week that Powell owned more than $1 million worth of municipal bonds for years — including when the pandemic hit and the Fed started buying those assets to shore up that market.
"We .. checked with the Office of Government Ethics, who looked carefully at it and said I did not have a conflict," Powell said, noting his account had been set up to hold those securities through maturity.
Between the lines: None of the Fed officials' holdings explicitly violate current rules. But a conduct guide already cautioned against "any dealings … that might convey even an appearance of conflict between their personal interests, the interests of the [Fed], and the public interest."
As for the main event, the Fed signaled it will start to taper its massive bond-buying program as soon as November, with the process wrapping up by the middle of next year.
The Federal Open Market Committee is officially evenly split on whether the first interest rate hike comes by the end of 2022.
The market responded with stocks holding onto their gains and short-term Treasury yields inching higher.
Go deeper