Jan. 6 select committee subpoenas four Trump aides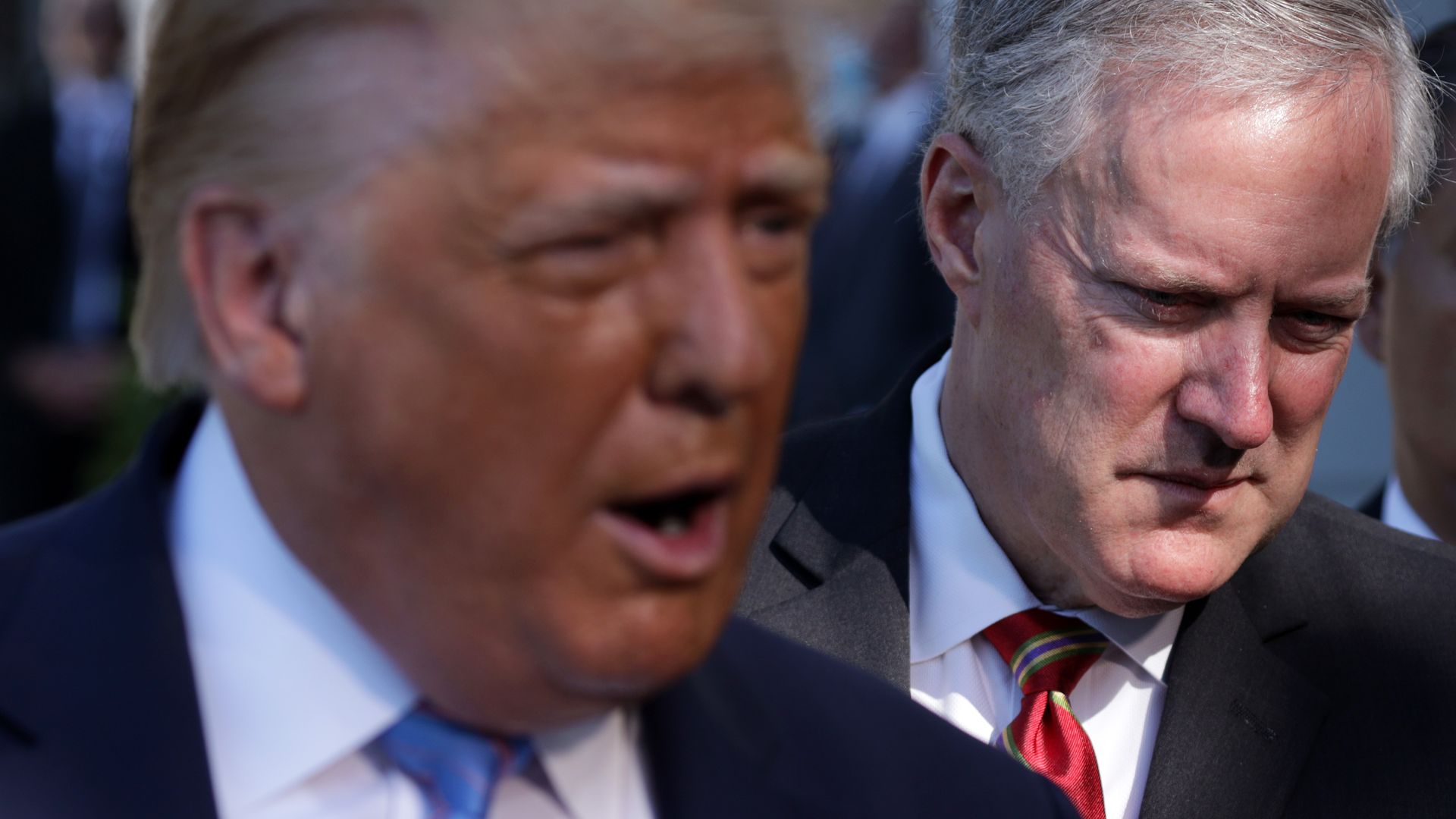 The Jan 6. select committee investigating the deadly Capitol riot has subpoenaed four aides to former President Trump for testimony and documents.
Why it matters: Former White House chief of staff Mark Meadows, former communications official Dan Scavino, former Defense Department official Kash Patel and former Trump adviser Steve Bannon were all in touch "with the White House on or in the days leading up to the January 6th insurrection," the committee said in a release.
The big picture: These are the first subpoenas for testimony issued by the select committee. Earlier Thursday, committee member Rep. Adam Schiff (D-Calif.) warned that those who refuse to comply with subpoenas would be guilty of criminal contempt.
A letter to Scavino from committee chair Bennie Thompson (D-Miss.) notes that the committee believes Scavino to have important information regarding Trump's activities and communications leading up to and on Jan. 6.
Patel is believed to have relevant information regarding the security preparations on the Capitol ahead of Jan. 6 and the response to the events of the day.
Thompson's letter to Meadows notes that the latter was involved both with the promotion of Trump's lies about the election and also communicated with Trump during the Capitol riot.
Bannon too is believed to have key information regarding events that led up to Jan. 6. The letter from Thompson notes that on Jan. 5, Bannon was quoted as saying that "all hell is going to break loose tomorrow."
What they're saying: "The Select Committee is investigating the facts, circumstances, and causes of the January 6th attack and issues relating to the peaceful transfer of power, in order to identify and evaluate lessons learned and to recommend to the House and its relevant committees corrective laws, policies, procedures, rules, or regulations," Chairman Thompson, wrote in the press release.
What to watch: All four have until Oct. 7 to turn over the requested documents. Patel and Bannon are instructed to appear before the committee on Oct 14, followed by Meadows and Scavino on Oct. 15.
Go deeper