Individual car owners are competing with rental agencies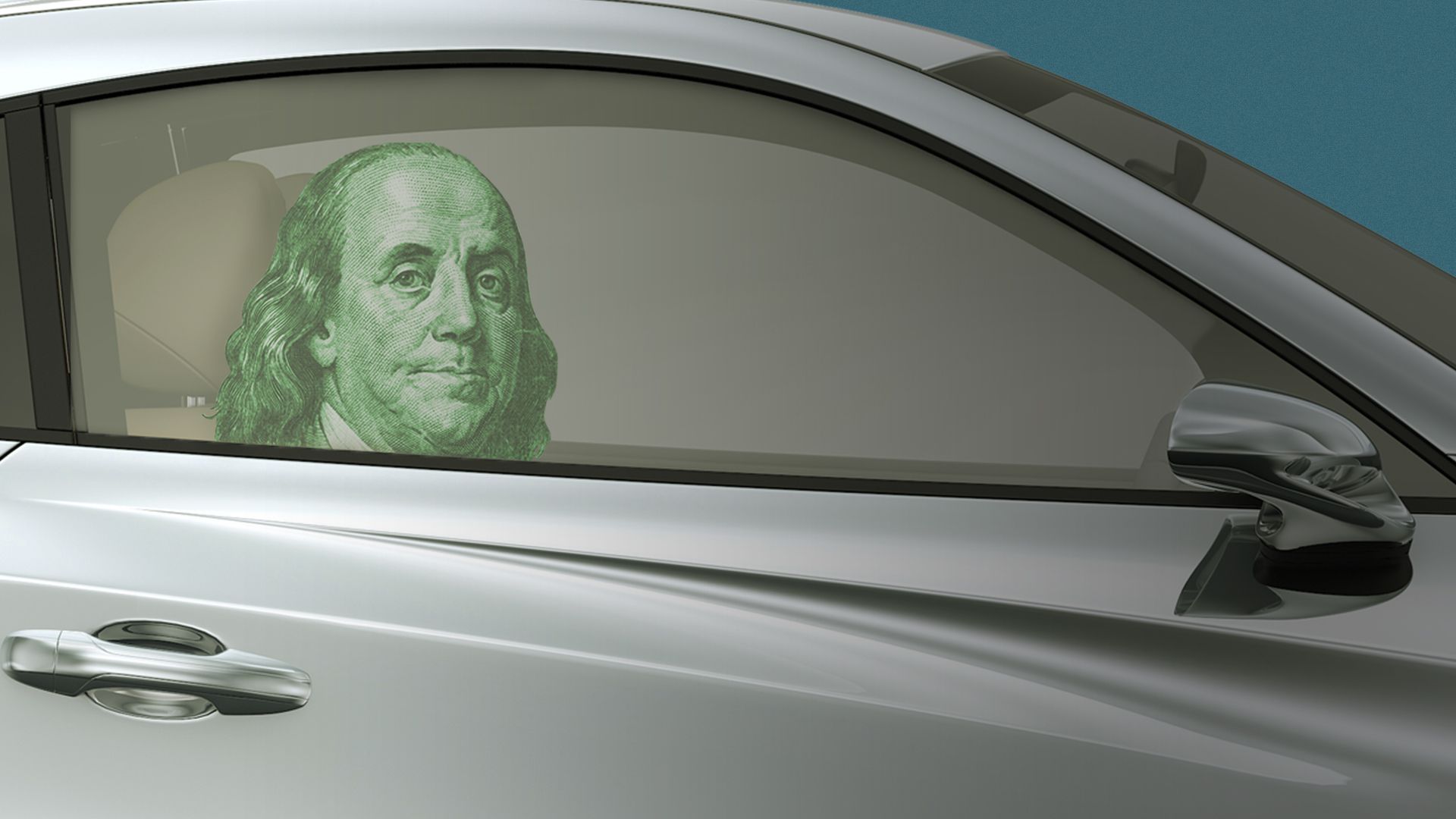 With rental cars in short supply, enterprising car owners have amassed their own small fleets of automobiles, renting them out to travelers at a premium.
A snapshot: If you need a car in Boston for a weekend in mid-October, you can rent a Ford Fiesta hatchback from Budget for about $500 — or pay the same for a Maserati Quattroporte from Turo.com, a car-sharing site.
Why it matters: Turo and other peer-to-peer car-sharing services like Getaround and Avail have made it easy for the average Joe or Jane with a few underutilized vehicles at home to compete with major rental car firms.
The disintermediators are even offering bonuses of up to $2,000 per vehicle for car owners to add to their fleets.
The big picture: The pandemic wreaked havoc on the car rental business.
Rental car companies sold off hundreds of thousands of vehicles when people stopped traveling, but now can't replenish their fleets fast enough, due to supply constraints in the auto industry.
That's when private car owners stepped in, through sites like Turo and Getaround.
The intrigue: Turo used to market itself as a side gig for people to make extra income, or as a way for car buyers to stretch their budget to afford a fancier model.
The pitch: Rent your car out for a few days a month, and you can easily cover that higher car payment.
But now, Turo is helping enterprising small-business owners manage multi-vehicle fleets.
Lazaro Vento is an example: He lists 22 vehicles for rent in Miami, including a Ferrari, a Tesla and multiple BMWs, Audis and Jeeps.
In a particularly good month recently, he pocketed a $30,000 profit.
Seven years ago, he was broke, living on a friend's couch. Today, he manages close to 100 Airbnb properties, along with his fleet of Turo cars, sometimes packaging them together.
"When you get to a place, the car is waiting for you — it really makes you feel like a VIP," he tells Axios.
Flashback: Turo CEO Andre Haddad saw the same dynamics play out during previous stints at iBazar and eBay.
"One of the universal truths of online marketplaces is that they typically start with consumers and then find a way to migrate to small businesses," he tells Axios.
Airbnb, for example, started off by letting people rent their couch or spare bedroom to travelers. Now many of its properties are professionally managed.
What to watch: Last month, Turo filed confidentially with the Securities and Exchange Commission for an IPO listing.
The bottom line: Car-sharing in North America is projected to exceed $4.8 billion by the end of 2024, per Graphical Research — good news for entrepreneurs looking to pocket a little extra money.
Editor's note: This post has been updated with the correct spelling of iBazar.
Go deeper