Howard Zucker resigns as New York health commissioner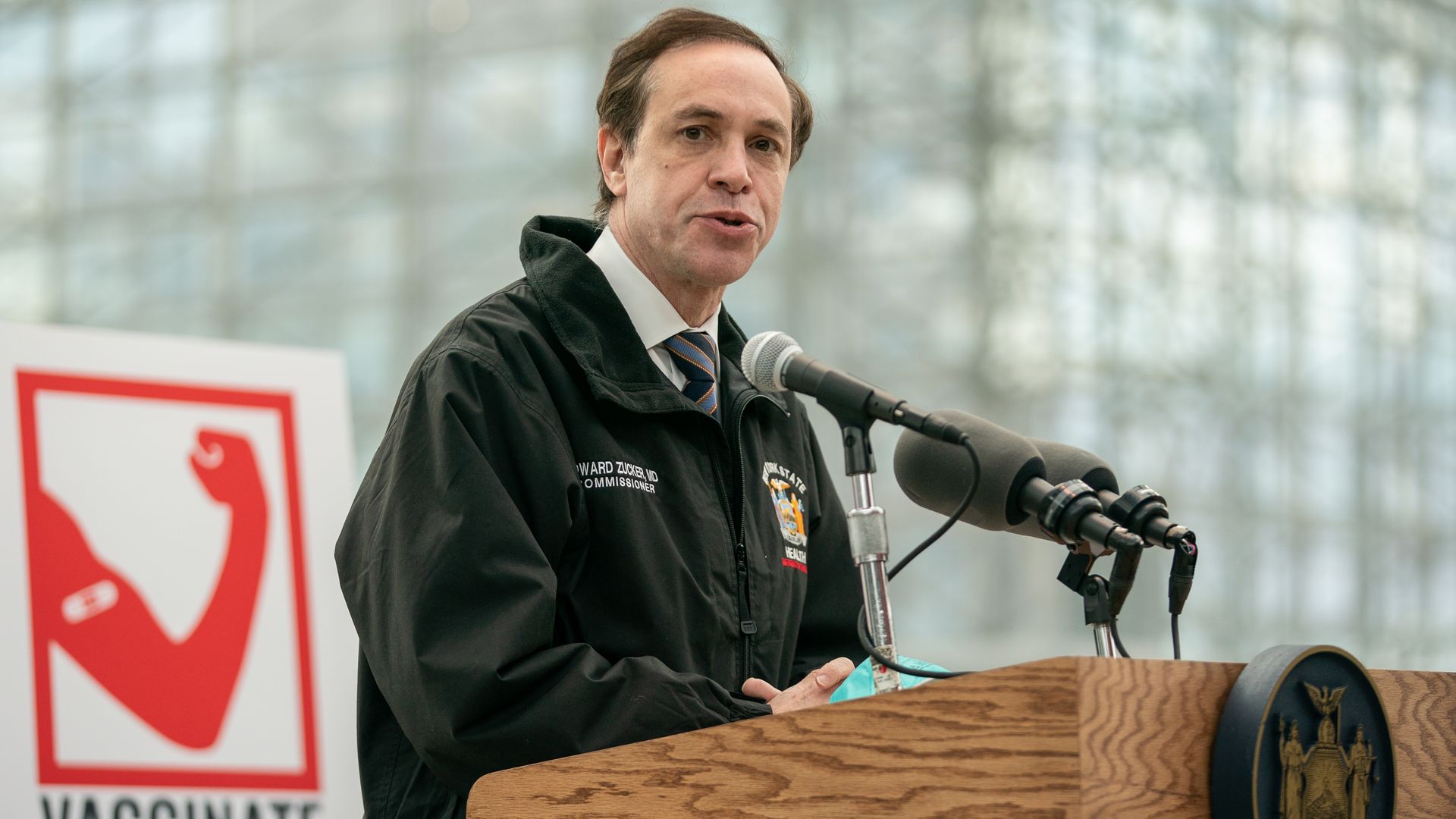 New York State health commissioner Howard Zucker resigned on Thursday following pressure for his role in withholding nursing home COVID-19 death numbers under former Gov. Andrew Cuomo.
Why it matters: Zucker led New York's response to COVID-19 last year but came under fire for reportedly undercounting the death toll in nursing homes by as much as 50%.
A report released by state Attorney General Letitia James found that the state's public health department severely undercounted COVID nursing home deaths, prompting the FBI to open an investigation.
Senior aides reportedly engaged in a campaign to keep state health officials from releasing the full nursing home death toll caused by the coronavirus, according to the New York Times.
Zucker said after the report's release that "there was nothing wrong in the accuracy of the health department's numbers."
The big picture: Zucker, who was hired in 2015, will stay on board until a replacement is made to assist the transition, Gov. Kathy Hochul said.
"There comes a time when the baton should be passed in this marathon journey that we call public service in New York state," Zucker said in his resignation letter.
What they're saying: Hochul thanked Zucker for his service and emphasized that she was building a new team following Cuomo's resignation.
Hochul had previously said she would take up to early October to decide whether to keep Cuomo cabinet officials, including Zucker, on board.
"I think I made it very clear on my first day in office that I'd be looking to build a new team," Hochul said Thursday, per the New York Times. "There will be other changes forthcoming."
Go deeper