Germany ending quarantine subsidies for unvaccinated workers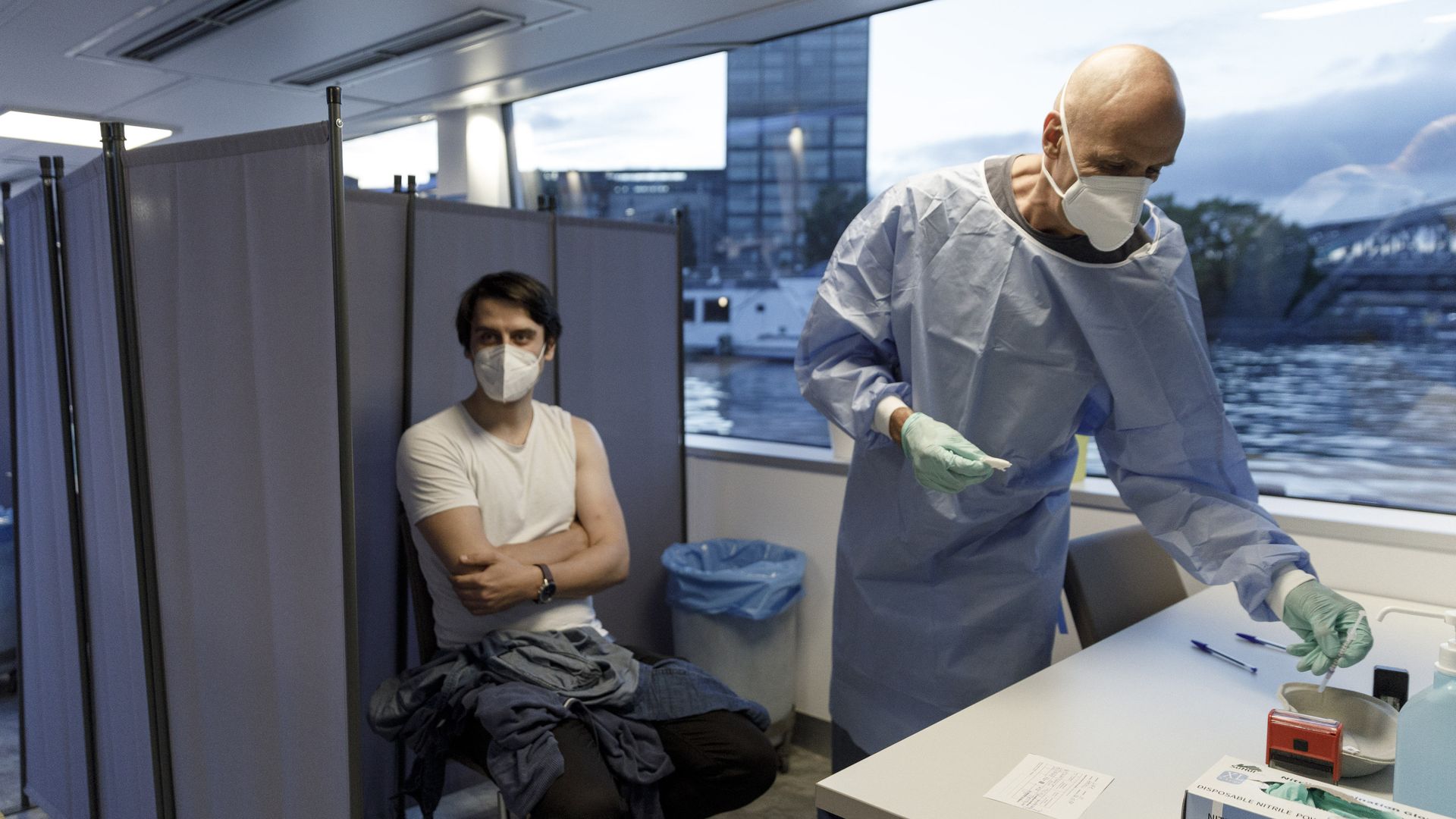 German health authorities announced Wednesday that the country's state governments would no longer help companies pay for the salaries of unvaccinated workers who have to quarantine, the New York Times reports.
Why it matters: The announcement comes after a national drive failed to produce a significant increase in vaccinations. About 63% of Germany's population is fully vaccinated, according to data from John Hopkins University.
The policy is aimed at people who are forced to quarantine after contact with an infected person or traveling from a high-risk country, with subsidies for unvaccinated workers slated to be cut off by Nov. 1, per the Times.
Germany has reported more than 58,000 confirmed COVID cases in the last week, per John Hopkins University.
What they're saying: Jens Spahn, Germany's health minister, said that vaccination in the country remains entirely voluntary, but "with this decision also comes the responsibility to bear financial consequences."
Go deeper