Fossil footprints show humans existed in Americas 23,000 years ago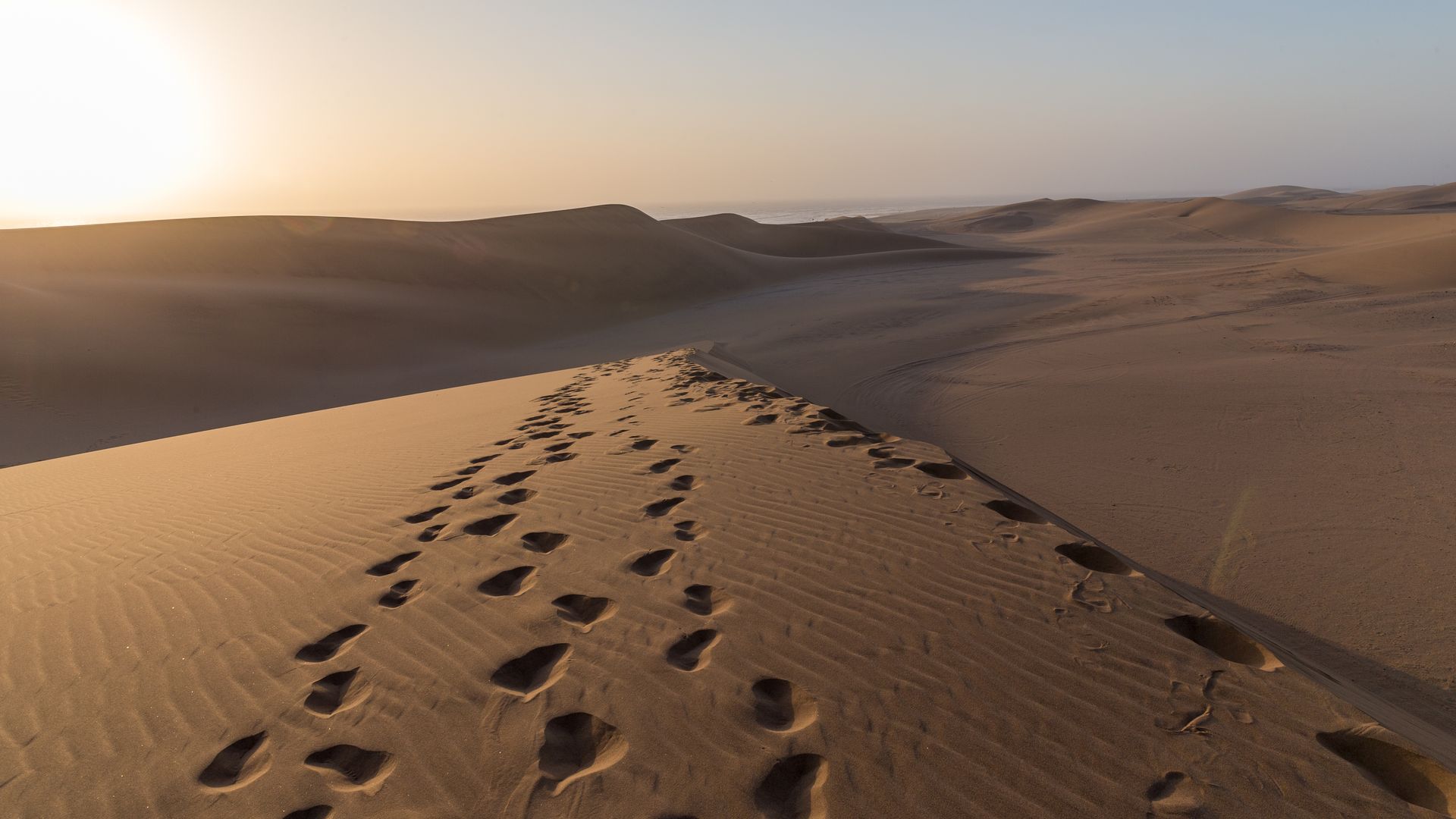 Scientists reported Thursday that human footprints found in White Sand National Park in New Mexico appear to date back about 23,000 years – making them the oldest known footprints in the Americas.
Why it matters: The finding renews the debate on when humans first spread across the Western Hemisphere.
Many archaeologists have argued that humans spread across the Americas only at the end of the last Ice Age, pointing to the oldest known tools that date back 13,000 years.
The big picture: The tracks were first spotted in 2009 by David Bustos, a program manager at White Sands National Park. With the help of scientists, a team was able to find thousands of human footprints across 80,000 acres.
The footprints are intermingled with the tracks of animals such as mammoths, giant sloths, dire wolves and camels.
What they're saying: "This is a bombshell," said Ruth Gruhn, an archaeologist at the University of Alberta who was not involved in the study, per the New York Times. "On the face of it, it's very hard to disprove."
"I think this is probably the biggest discovery about the peopling of America in a hundred years," said Ciprian Ardelean, an archaeologist at Autonomous University of Zacatecas in Mexico who was not involved in the work, per the New York Times. "I don't know what gods they prayed to, but this is a dream find."
Go deeper