EU moves to require single charging method for all phones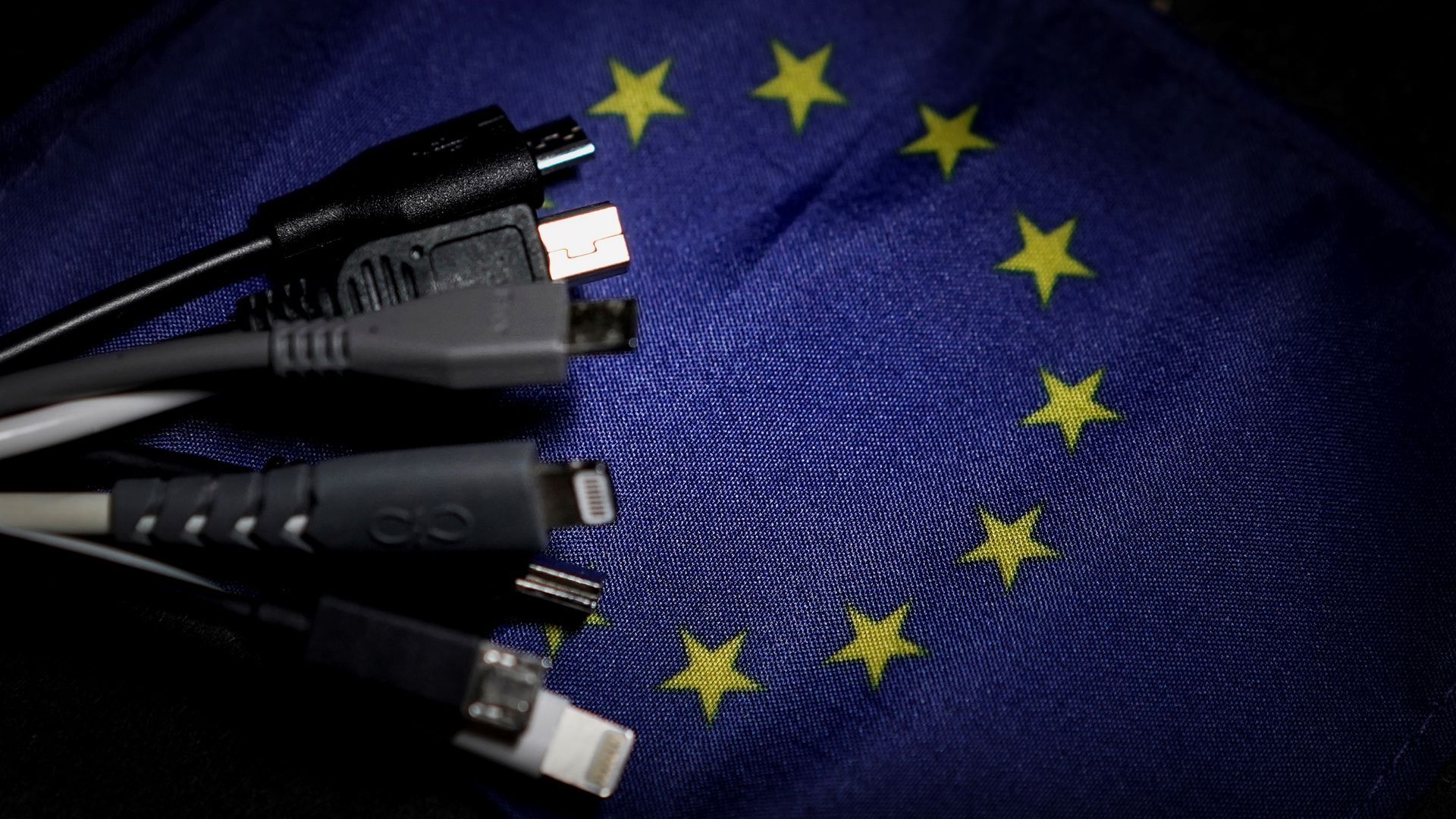 The European Commission proposed legislation Wednesday that would require mobile phone manufacturers to adopt a single charging method in an effort to boost convenience for consumers and cut down on electronic waste.
Why it matters: If the European Parliament passes the legislation, USB-C will become the standard charging port used in all newly produced smartphones, tablets and other chargeable consumer electronics sold in the European Union.
Many smartphone makers already use USB-C as the charging port in their devices, though there have been notable holdouts, such as Apple.
Efforts to standardize charging ports have been strongly opposed by Apple, which primarily uses its Lightning charging port in its devices, though it has started offering USB-C sockets in some new devices, according to AP.
The EU has been pushing manufacturers to implement a common charging port for more than a decade, AP notes.
What they're saying: "Chargers power all our most essential electronic devices. With more and more devices, more and more chargers are sold that are not interchangeable or not necessary. We are putting an end to that," said Thierry Breton, the EU's internal market commissioner.
"With our proposal, European consumers will be able to use a single charger for all their portable electronics — an important step to increase convenience and reduce waste," Breton added.
The big picture: The EU said that approximately 420 million mobile phones and other portable electronic devices were sold in the market in 2020 and that consumers have, on average, three mobile phone chargers, of which they use two on a regular basis.
Despite owning multiple chargers, 38% of consumers reported that they were unable to charge their phones because the ports were incompatible at least once.
The EU said consumers spend $2.8 billion (€2.4 billion) annually on chargers that do not come with electronic devices and that old or unused chargers account for an estimated 11,000 metric tons of e-waste every year.
Go deeper: South Korea will be first country to curb Google, Apple app-store payments
Go deeper