Florida lawmaker introduces abortion bill modeled after Texas law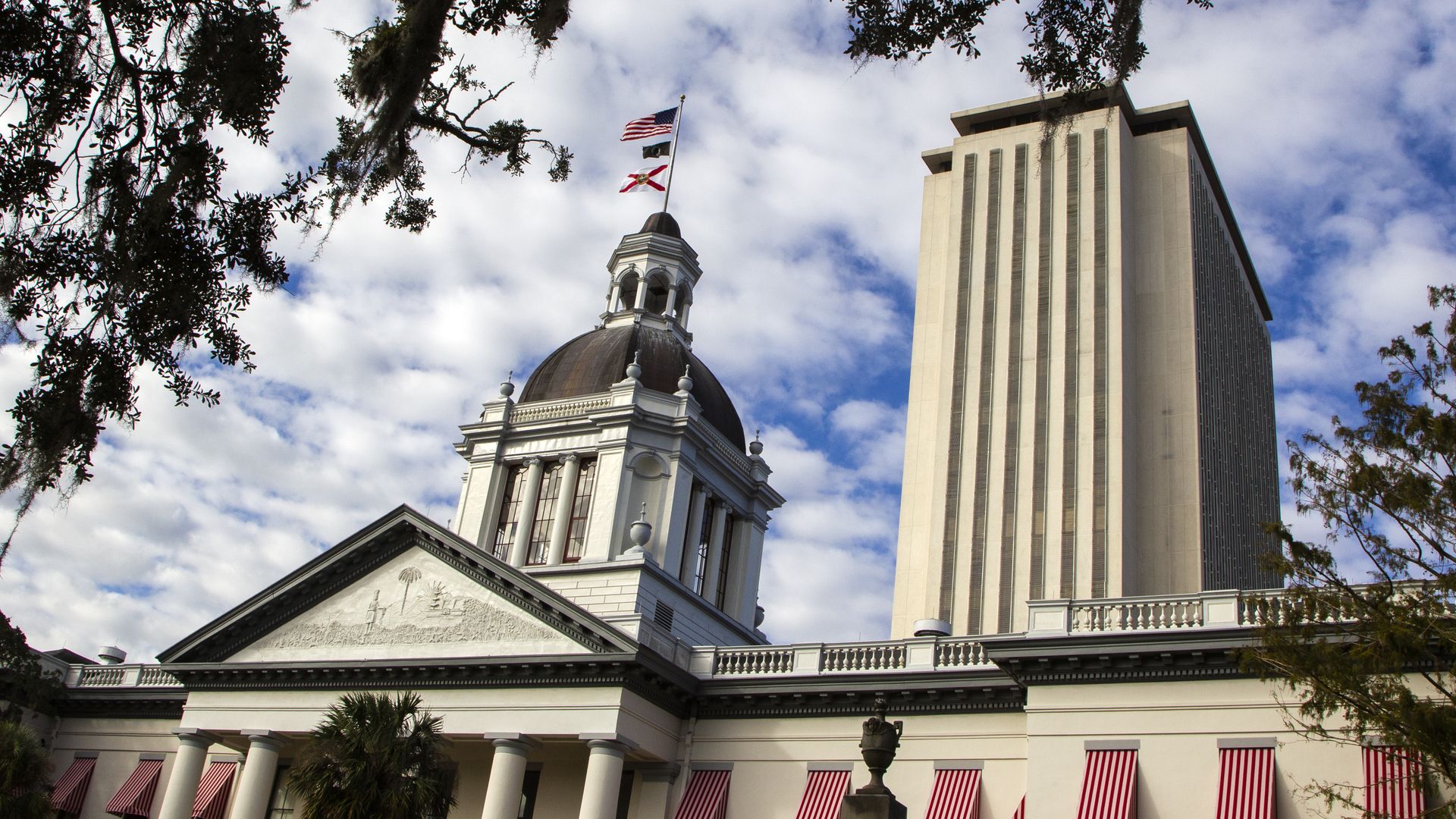 A Florida lawmaker introduced a bill Wednesday modeled after Texas' new law prohibiting abortions after a fetal heartbeat is detected, or roughly six weeks — before many people know they are pregnant.
Why it matters: Similar bills introduced to the Florida legislature have failed, but that was before the Supreme Court declined to block Texas' law, which is the most restrictive abortion law to be enforced since the Supreme Court's Roe v. Wade decision legalized abortion nationwide in 1973, according to AP.
The Florida bill, introduced by state Republican Rep. Webster Barnaby, allows private citizens to sue others that either performed or "aided or abetted" the procedure.
Florida's bill would allow people to sue others six months after an illegal abortion is performed unlike the four allotted by the Texas law. In both cases, the state would financially support the plaintiff in the lawsuit.
Florida Gov. Ron DeSantis and several other Republican lawmakers said earlier this month that they could support an abortion law like the one in Texas.
The big picture: The Supreme Court has not ruled on the constitutionality of Texas' abortion law and it has been challenged by multiple abortion rights organizations and other entities, including the Department of Justice.
The Supreme Court's five conservative justices said in an unsigned opinion this month that allowing the ban to remain in place should not be read as an indication of whether the court believes the law is unconstitutional.
However, that hasn't stopped citizens from using the law to sue other people. A San Antonio physician is now facing a lawsuit after saying he performed an abortion considered illegal under Texas' new law.
Go deeper: HHS issues new protections for Texas abortion providers, patients
Go deeper