India's Supreme Court allows women to apply to top defense academy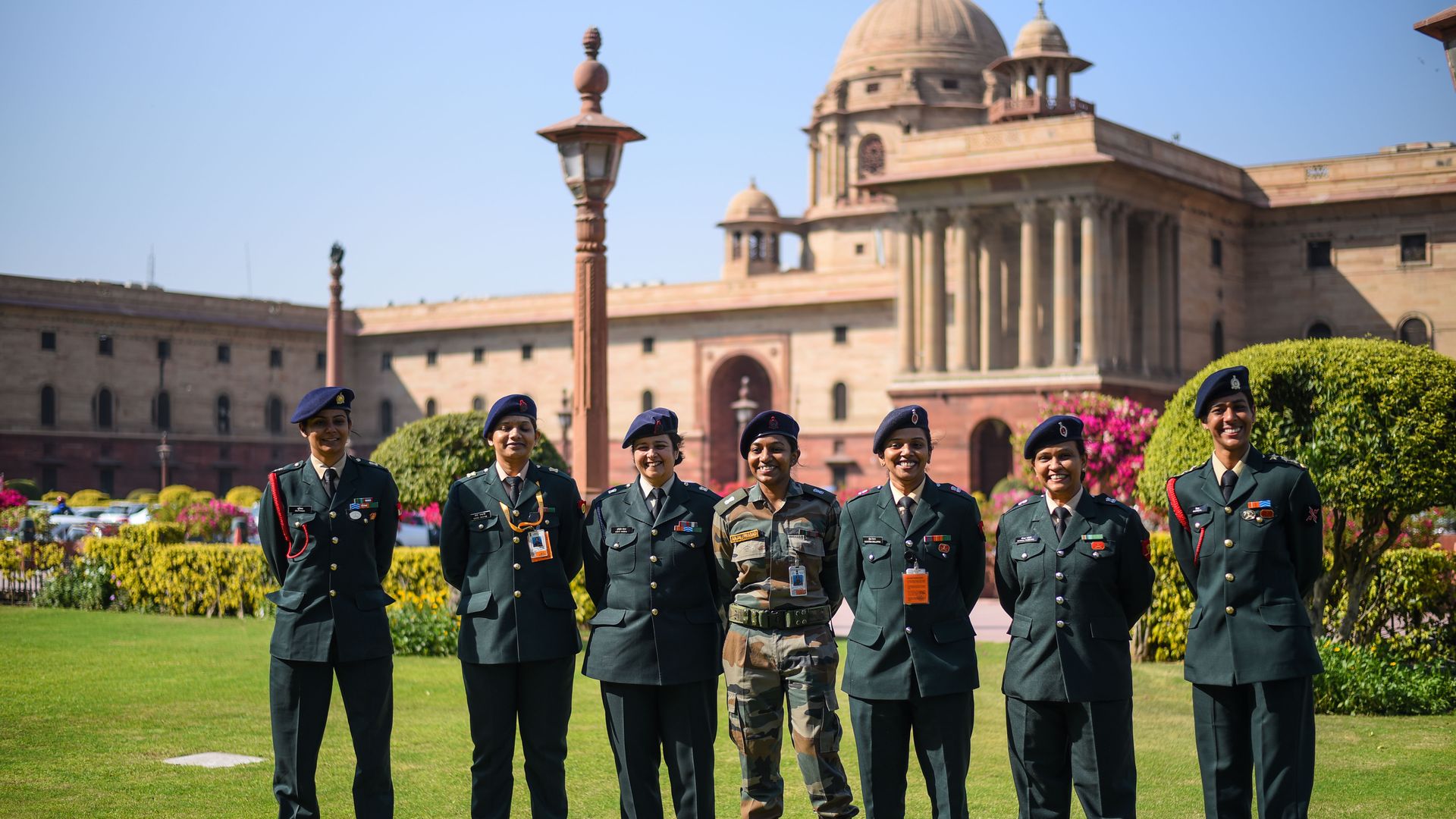 Starting in November, women in India will be allowed to take the entrance examination for the national defense academy for the first time, India's Supreme Court ruled on Wednesday, per AP.
Why it matters: The ruling marks a landmark achievement in the push to allow women into the premier academy that churns out the country's top army, navy and air force commanders and become full-time officers, according to the New York Times.
The big picture: While women have served in India's armed forces since British colonial rule, how high they could rise in their ranks was limited because they were excluded from the top military academy, the Times notes.
Although the ruling will continue to allow women to be excluded from most combat roles, they will now be eligible for roles among the elite top brass, per the Times.
Entering the defense academy will also allow women to pursue longer careers in the armed forces, whereas previously female officers could only serve up to 10 to 14 years, AP reports.
The court also rejected a request from the government to be given until May 2022 to prepare infrastructure, accommodations, curricula and fitness training for women, per AP.
What's next: Women will be allowed to sit for the upcoming exam on Nov. 14, per the Hindustan Times.
What they're saying: The Supreme court said in its ruling that it "cannot belie the aspirations of young girls," in further delaying their chance to sit the exam, per the Hindustan Times.
The decision "gives a sense of victory," Anju Bala, a former major in the Indian army, told the New York Times.
"They have got one more window open to compete equally with men," she added.
Go deeper