Minority-serving institutions to help create pipeline for more diverse public health workforce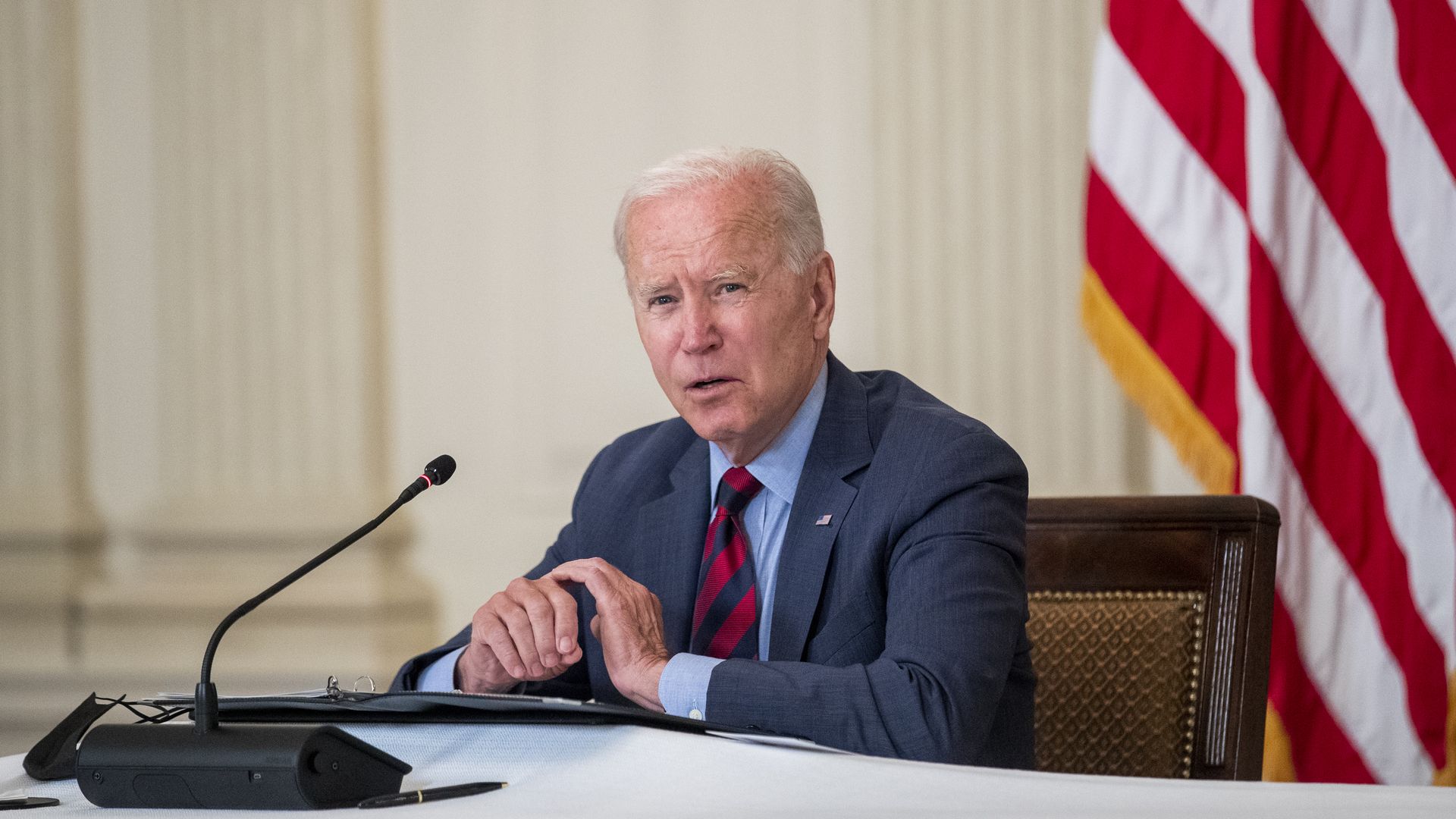 Ten minority-serving higher-ed institutions will be awarded about $75 million to recruit and teach Black, Latino, Native American, AAPI and other students of color in public health professions to foster better representation in tackling future public health emergencies, the Biden administration will announce Wednesday.
Why it matters: Outdated technology infrastructure and messy data collection during the pandemic fueled misinformation and prevented real-time action for hardest-hit and highest-risk communities.
The pandemic also exposed the need for and challenges of well-executed and diverse public health messaging across regions, different races and ethnicities and political ideologies.
Details: The funding stems from the American Rescue Plan earlier this year where the Health and Human Services Department dedicated resources for better public health information technology efforts.
10 Historically Black Colleges and Universities, Hispanic-serving institutions, Asian American and Pacific Islander-serving institutions, Native American-serving institutions and others will train more than 4,000 people over four years to teach, recruit and secure networking and job opportunities for students in the field of public health and health information technology.
The goal of the agency is to eventually have a pipeline of diverse public health workers that would increase the representation of underrepresented communities within the industry and improve data collection practices.
The big picture: The pandemic uncovered long-term underinvestment in the public health workforce, including staff losses and underfunding for public health education, according to a paper in the American Journal of Public Health published earlier this month.
Data gaps in state, local and federal data also forced several institutions and other groups to dedicate teams of data analysts and IT experts to run COVID dashboards to show infections and deaths, vaccination rates and even school openings and closings throughout the pandemic.
That experience exposed inconsistent government data collection practices where not all states and counties were tracking race, ethnicity or gender.
What's happening: The pandemic did inspire some to choose new career paths. Public health graduate-level degree programs like epidemiology and health policy saw a 40% spike in applications between March 2020 and March 2021, per a recent report from the Association of Schools and Programs of Public Health.
The association did note "significant" percentage increases in applications among Black and Hispanic students but emphasized the numbers were initially lower compared to white students.
What they're saying: "While we work to tackle the pandemic, we won't take our foot off the gas when it comes to preparing for any future public health challenges," HHS secretary Xavier Becerra said in a statement.
Editor's note: This story has been updated with Becerra's statement.
Go deeper