Gina McCarthy: Extreme heat the "silent killer" from climate change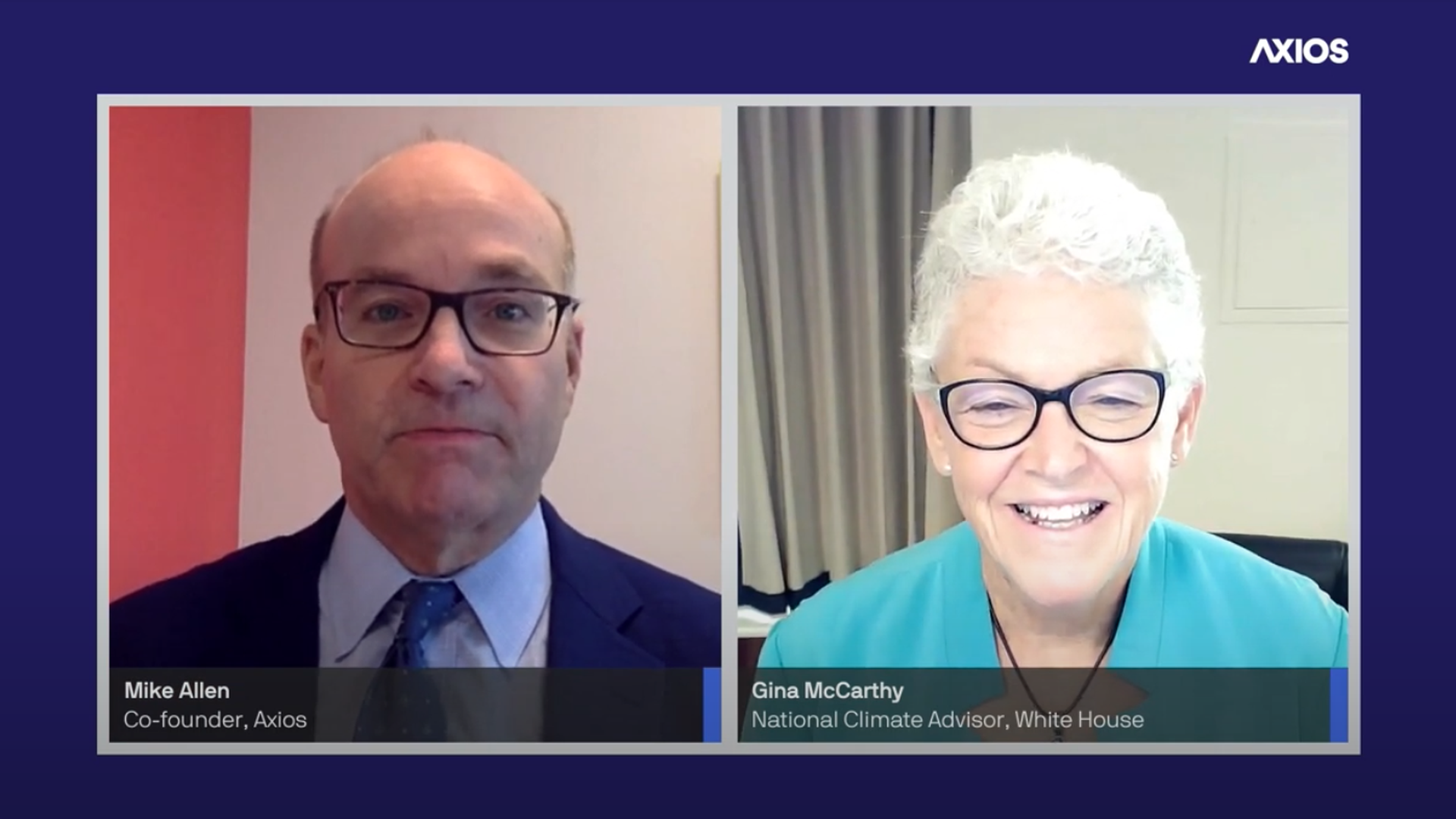 The Biden administration is taking a "whole-government approach" to address the challenges posed by extreme heat, White House climate adviser Gina McCarthy said at an Axios virtual event on Wednesday.
Why it matters: McCarthy's comments come two days after the Biden administration announced a multi-agency plan to combat the threat posed by extreme heat, including addressing inequality in heat exposures.
McCarthy, who leads the National Climate Task Force, reiterated the importance of addressing climate change, saying "it's not going to get better."
What they're saying: "[T]here's this silent killer for climate change that's called excess heat that really doesn't get enough attention," McCarthy said.
"[W]e have seen over the past year a record-breaking heat wave all across the United States and, frankly, the world," she added.
"We're trying to get every community engaged with us and with their state-level governments to figure out how we bring visibility to this and how the federal government can jumpstart efforts all across communities to really address this extreme challenge."
The big picture: The U.S. just had its hottest summer on record, with triple-digit temperatures killing hundreds in the Pacific Northwest and exposing outdoor workers to dangerous conditions, Axios' Andrew Freedman writes.
Go deeper:
Go deeper