Federal Reserve will soon ease pandemic-era support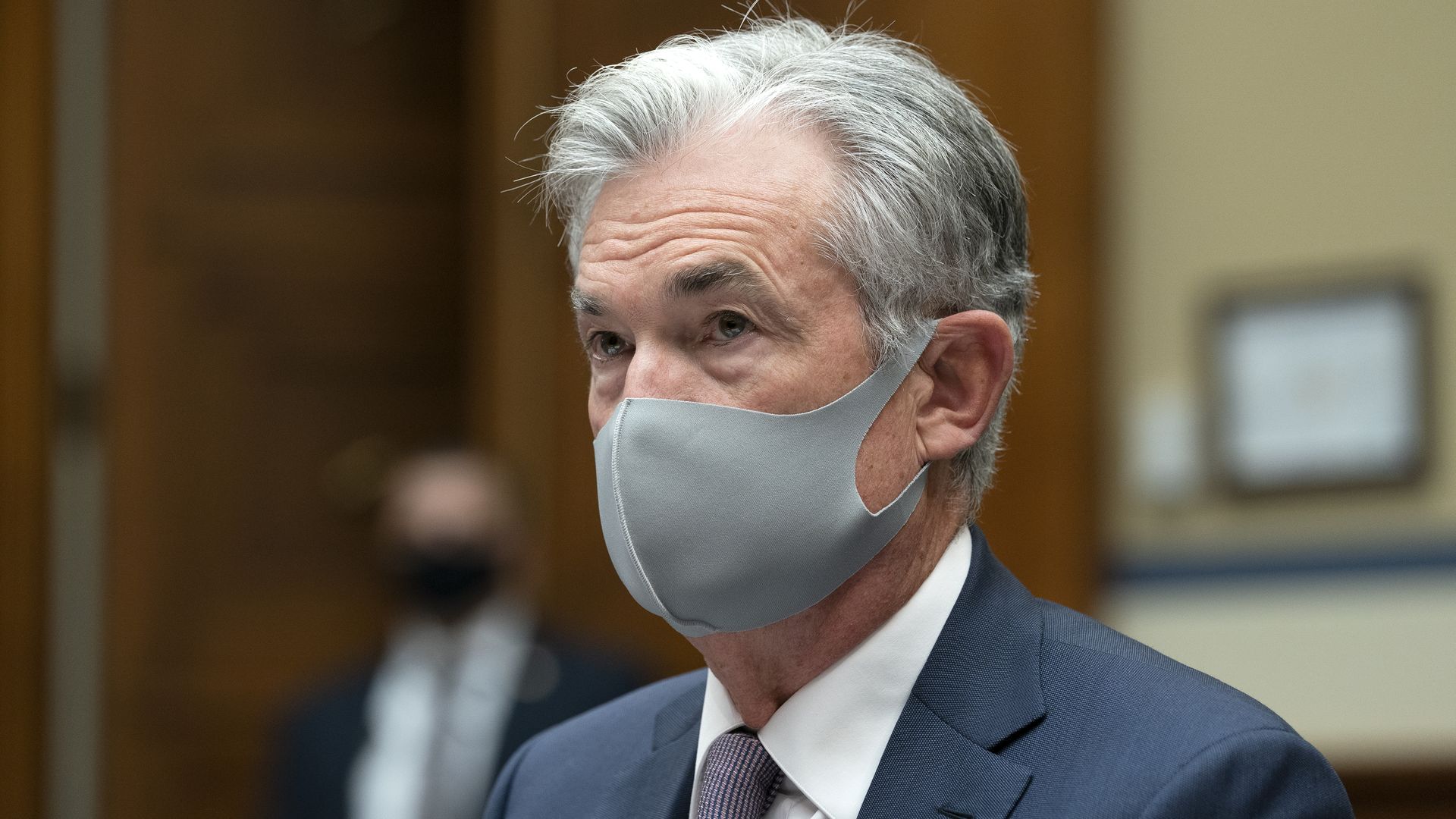 The Federal Reserve hinted Wednesday its full throttle of economic support could start to ease as soon as November (its next policy meeting).
Why it matters: It would be the start of a pivot for the Fed, which unleashed unprecedented measures when the pandemic hit to help rescue the U.S. economy.
The big picture: COVID-19 is still pressuring the economy and labor market. In its first economic projections that reflect the delta variant impact, the Fed downgraded near-term economic expectations.
It now expects the economy will grow 5.9% this year — a rapid pace, but slower than the 7% estimated in June. (Growth estimates for next year though jumped by 0.5 percentage points).
What's new: The Fed sent its strongest signal yet that it will slow the monthly bond purchases that have supported the economy and buoyed the stock market.
That's reflected in a statement that's parsed word-by-word by market-watchers. It now says a pullback of those emergency measures "may soon be warranted."
Flashback: For months, the Fed has said it would need to see "substantial further progress" on employment and inflation to dial those purchases back.
That test has been "all but met," Fed chairman Jerome Powell told reporters on Wednesday, and incoming economic data doesn't have to be out-of-this-world great to confirm that.
He also said this type of support is much less useful now "as a tool than ... at the very beginning [of the pandemic crisis]."
What to watch: Nine Fed officials (half of the committee) expect interest rates will rise from rock-bottom levels next year — up from the seven who said so in June.
Go deeper