FBI director: Domestic terrorism cases have surged since 2020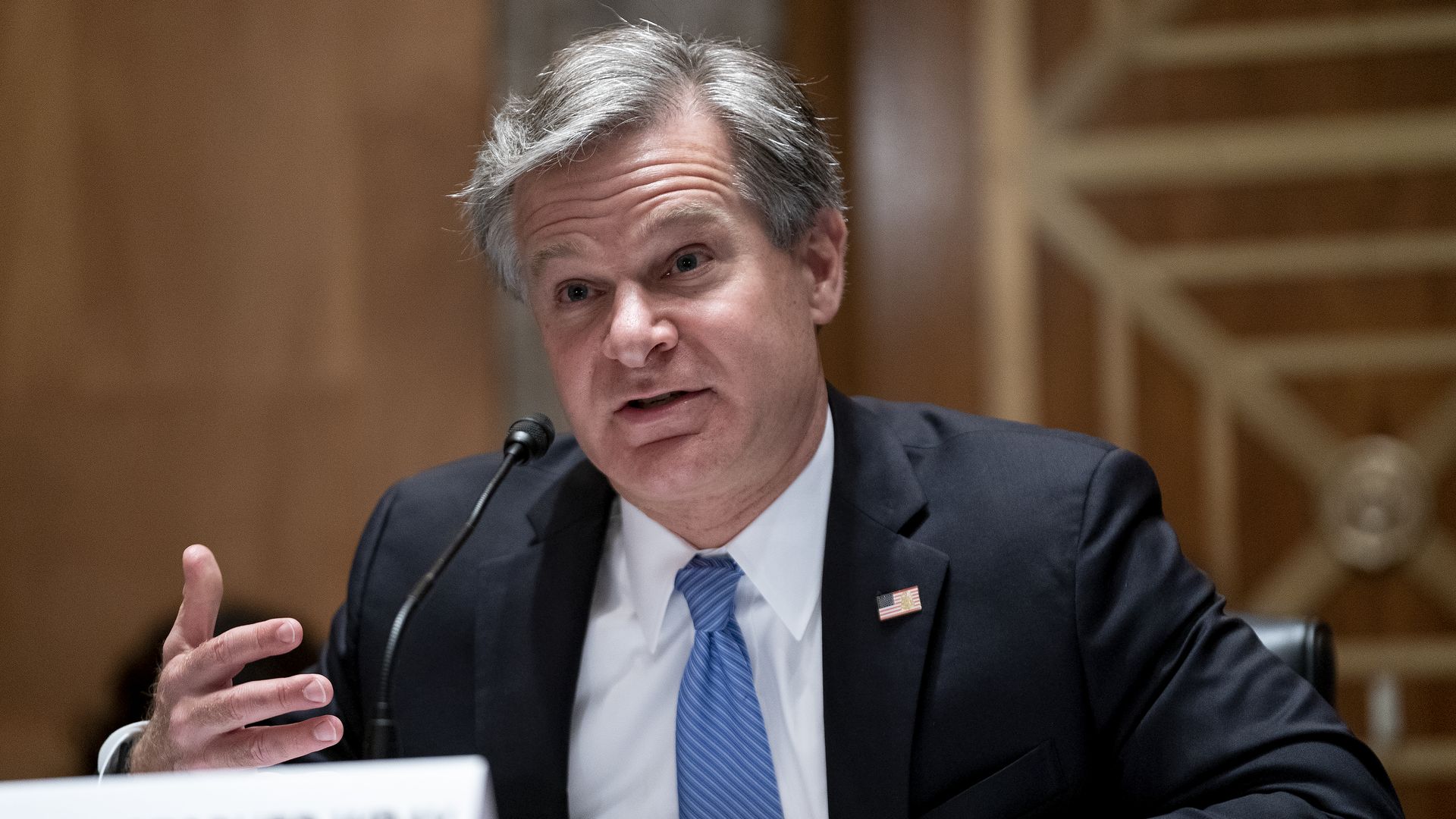 FBI Director Christopher Wray testified before a Senate committee Tuesday that the agency's domestic terrorism caseload has "exploded" in size since spring of 2020.
Why it matters: The Jan. 6 Capitol riot refocused attention on the issue of domestic terrorism and security, but Wray's testimony points to a trend that pre-dates the insurrection.
The big picture: In his testimony, Wray explained that there are two primary groups of threats the bureau focuses on — homegrown violent extremists radicalized by foreign terrorist organizations and ideologies, and domestic violent extremists, who are radicalized by racial hatred or anti-government sentiments.
Wray said that while the number of homegrown violent extremists has remained fairly steady over the past few years, the number of domestic violent extremists has been rising exponentially since the spring of 2020.
"For the past 16, 18 months or so, we have more than doubled our domestic terrorism caseload from about 1,000 to around 2,700 investigations," Wray said, adding that "we have surged personnel to match, more than doubling the amount of people working that threat than the year before."
"Certainly, the domestic terrorism caseload has exploded, and meanwhile the international terrorism caseload hasn't subsided," he added during questioning.
Of note: Wray added that recent events in Afghanistan could also increase the rate of homegrown violent extremists.
"So I think we anticipate, unfortunately, growth in both categories as we look ahead over the next couple of years," he said.
Go deeper