Education Department investigating Texas mask mandate ban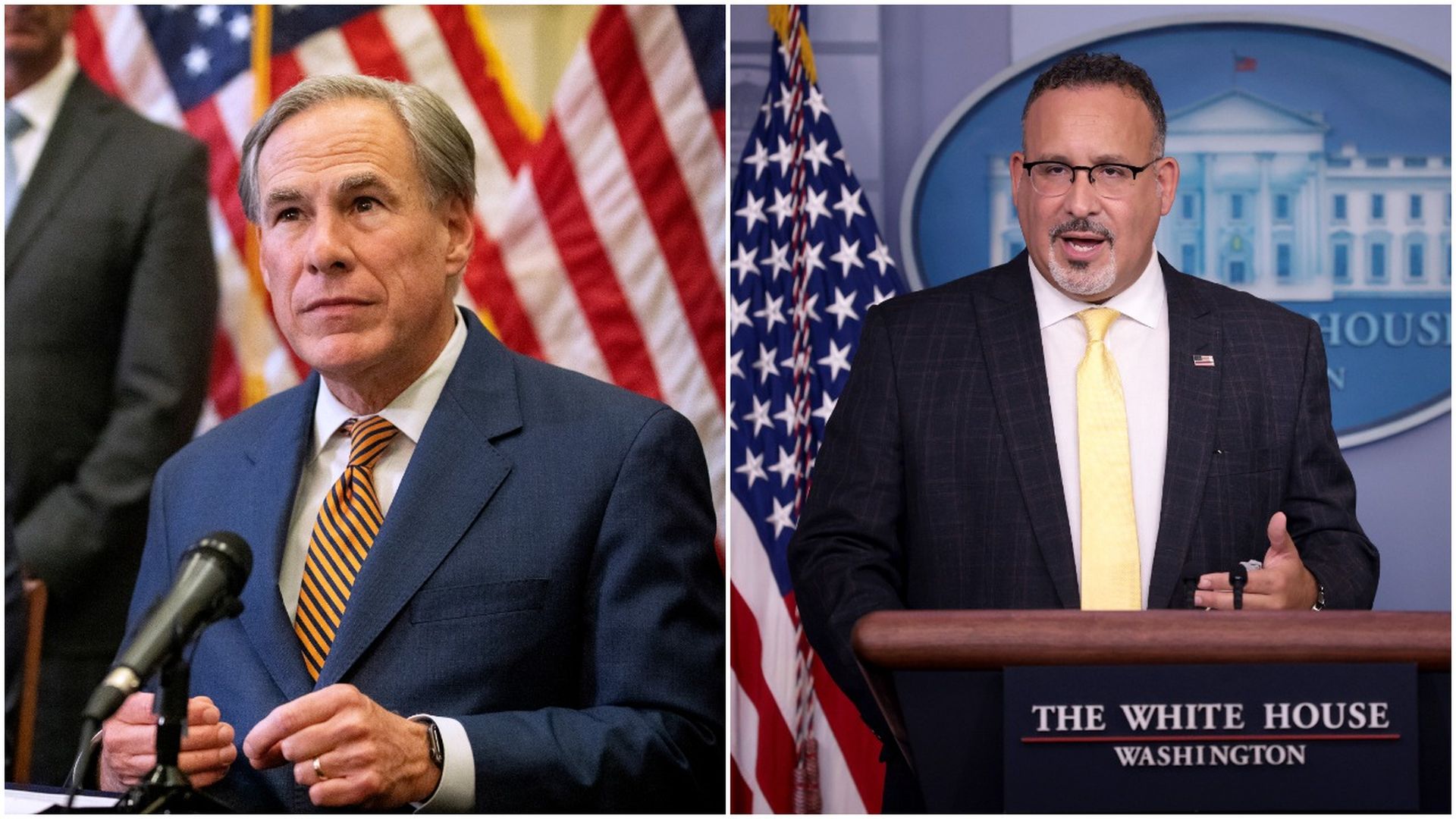 The Education Department is investigating Texas' ban on mask mandates and its possible violation of disability rights.
Why it matters: Texas is one of several states under investigation for mask mandate bans that have impacted schools across the U.S.
The Texas Education Agency quietly updated its public health guidance on Friday to note that school districts once again cannot require face coverings.
Gov. Greg Abbott's (R) ban was temporarily blocked last month amid a legal challenge. However, some lower courts have made their own rulings, the Texas Tribune reports, creating a patchwork of enforcement and multiplying the legal battles Abbott faces.
What they're saying: The governor's order may be "preventing school districts in the state from considering or meeting the needs of students with disabilities," Suzanne B. Goldberg, the acting assistant secretary for the department's Office for Civil Rights, wrote in a letter to TEA Commissioner Mike Morath.
The Office for Civil Rights is "concerned that Texas's restriction ... may be preventing schools in Texas from meeting their legal obligations not to discriminate based on disability and from providing an equal educational opportunity to students with disabilities who are at heightened risk of severe illness from COVID-19," Goldberg said.
"In this investigation, particular attention will be given to whether TEA may be preventing schools from making individualized assessments about mask use so that students with disabilities can attend school and participate in school activities in person, consistent with their right to receive a free appropriate public education and to be free from discrimination based on their disability."
The big picture: Texas experienced a surge in COVID cases and deaths this summer.
Go deeper