Care for kidney disease plummeted in the pandemic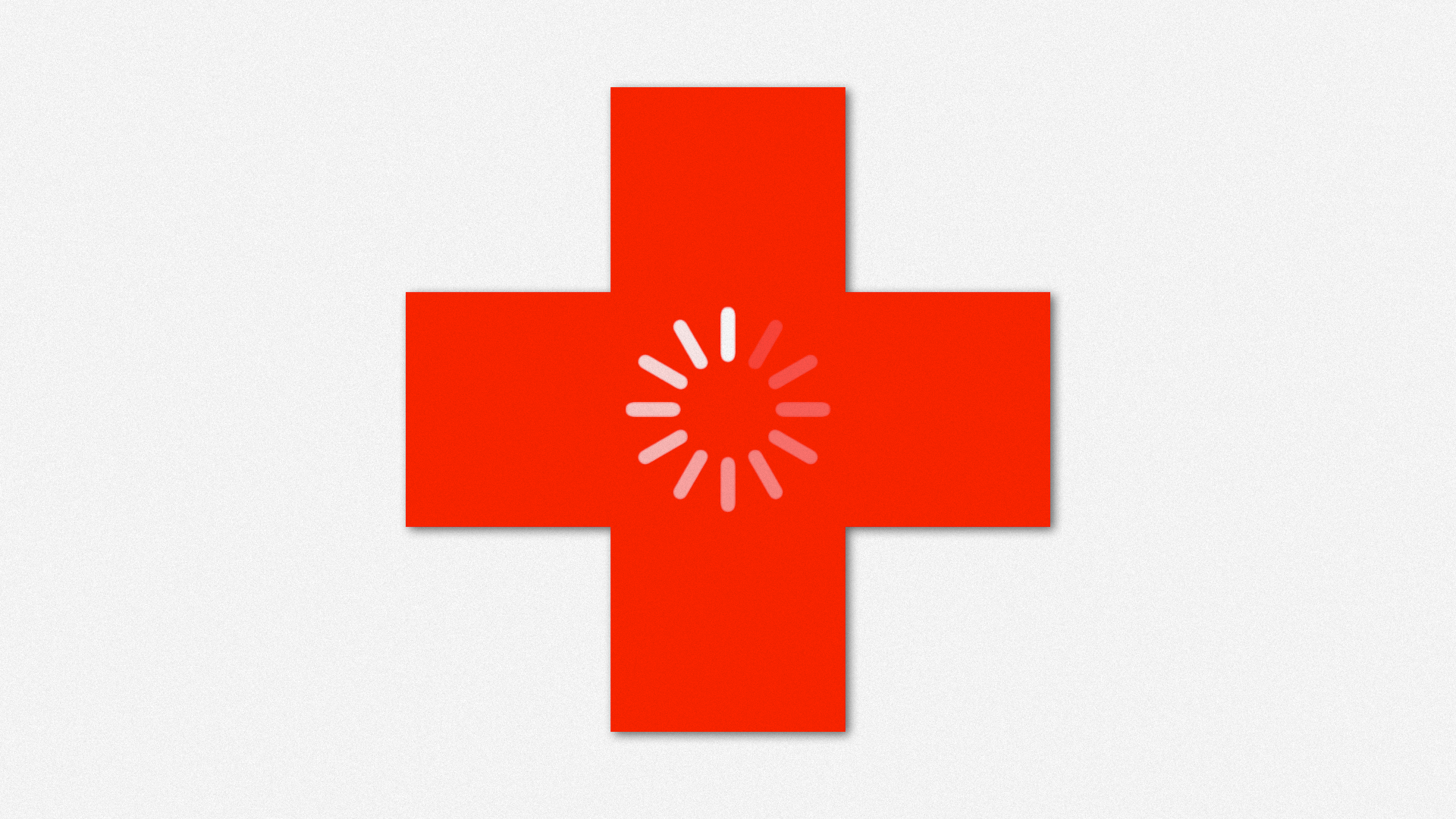 The number of patient visits for chronic kidney care plummeted by more than 26% in the early months of the pandemic, according to new data from the nation's largest insurer, UnitedHealth Group.
Why it matters: Researchers are racing to understand just how much care people skipped — and whether it actually affected their health.
What they're saying: "Roughly 30% of the care that patients receive across the health care system doesn't help them and may even put them at risk. That's likely true with kidney disease care, too," said David Cook, vice president of research at UHG Research and Development.
By the numbers: UnitedHealth's study looked at changes in in-person visits, as well as lab work and medication utilization, between March 1 and June 30, 2020.
Researchers said they would have expected to see 2.74 million in-person visits in the study period. Instead, they saw a total of only about 1.56 million in-person visits, representing a 40% drop.
Telehealth visits supplemented in-person care by 13.7% during the early pandemic period, leaving a utilization deficit of 26.5%, the researchers found.
Medication refills also fell during the early pandemic period, with the greatest declines among the medicines used to treat hypertension and diabetes. Laboratory tests also declined, led by reductions in tests for chronic kidney disease monitoring.
Between the lines In 2018, Medicare spending for non-dialysis chronic kidney disease topped $81 billion.
Risk factors include uncontrolled diabetes and hypertension and without proper management, CKD can progress to require hospitalization, dialysis and kidney transplant.
What we're watching: Anecdotally, doctors have said they're starting to see negative effects of delayed care across the spectrum of health care.
"That wave is now crashing," said Gregg Miller, the chief medical officer of Vituity, a firm that staffs hospital emergency departments.
"We'll see people coming in with high blood pressure who just haven't been able to get in to see their physician," Miller said. "A patient has finally gotten in to see his primary care doc and the doc was like: 'You need to go to the ER because you're having chest pains.' Had he gone a year ago, maybe that wouldn't have happened."
Insurers like UnitedHealth paid out far fewer claims as people delayed care early in the pandemic, but that windfall may disappear if those patients got sicker.
What's next: As patients head back to the doctor, United is waiting to see whether they've gotten sicker, or whether the pandemic ultimately helped identify care they didn't really need.
"We'll need to analyze factors like lab work, medication adherence, and hospitalizations to understand which services matter most so clinicians can help their patients catch up on critical care they've missed and forgo the care that doesn't help," Cook said.
They are also examining the implications of deferred care on cancer care and child-maternal health outcomes, Cook said.  
Go deeper