DHS seeks operator for Guantánamo Bay migrant detention facility amid Del Rio surge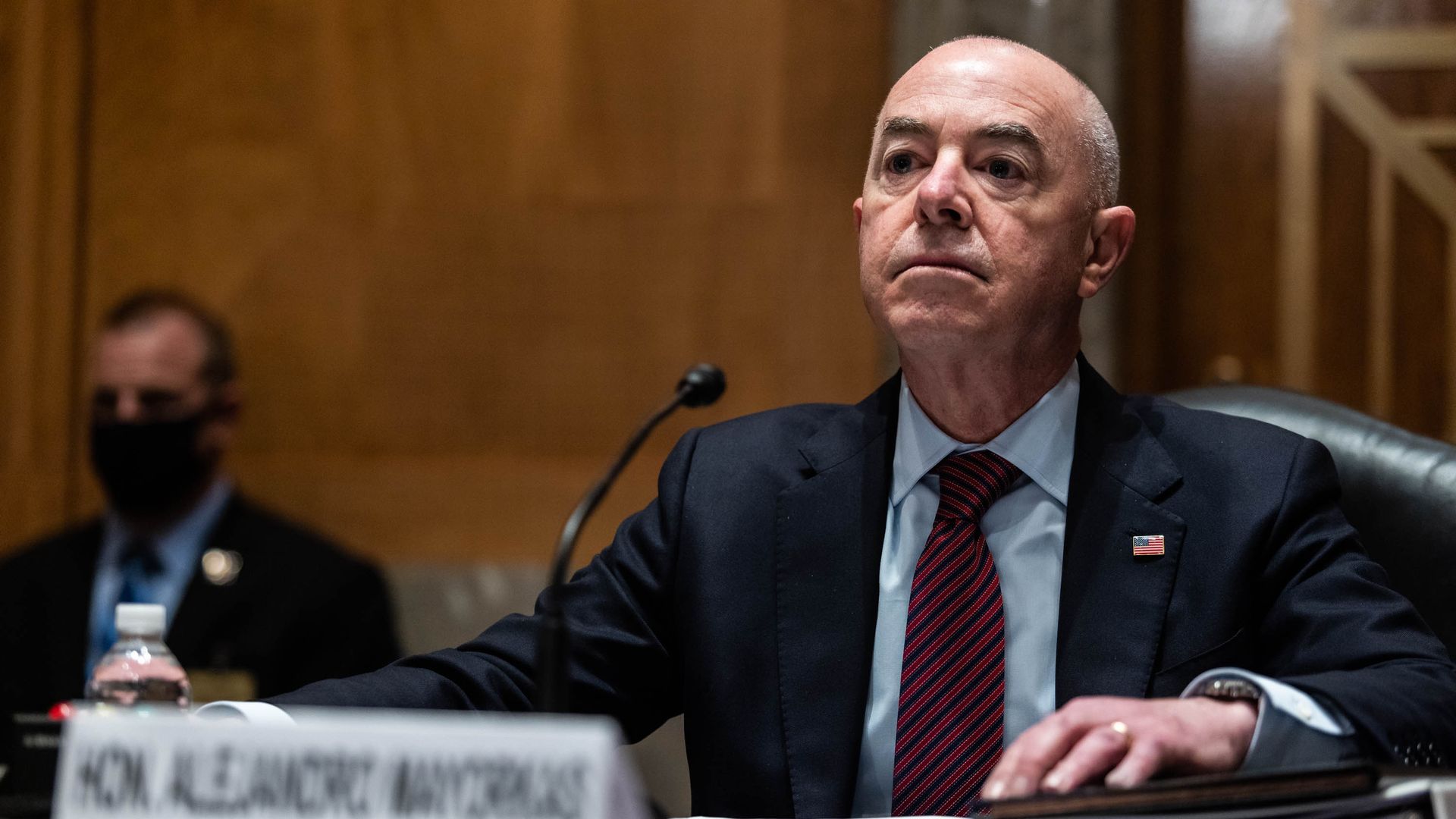 The Biden administration is looking for a private contractor to oversee a migrant detention facility at the U.S. naval base at Guantánamo Bay, according to a recent government listing.
Yes, but: A Department of Homeland Security spokesperson said in an email on Wednesday night that the DHS "is not and will not send Haitian nationals being encountered at the southwest border to the Migrant Operations Center (MOC) in Guantanamo Bay." 
"The MOC has been used for decades to process migrants interdicted at sea for third-country resettlement," the spokesperson said.
Context: The move comes as the administration struggles to manage thousands of Haitian migrants crowded in an encampment in the border town of Del Rio, Texas.
Details: The immigrant holding facility has the capacity to hold 120 people and will have an "estimated daily population" of 20 people, says the listing, which the DHS quietly posted on Sept. 17.
"The service provider shall be responsible to maintain on site the necessary equipment to erect temporary housing facilities for populations that exceed 120 and up to 400 migrants in a surge event."
At least 10% of personnel must be fluent in Spanish and Haitian Creole.
It's unclear whether the administration plans to transfer migrants from the southern border to Guantánamo Bay, where migrants detained at sea have been housed, per NBC News.
What they're saying: The DHA spokesperson said that the request for information recently posted was "a typical, routine first step in a contract renewal, and unrelated to the Southwest Border."
"The contract was initially awarded in 2002 with the current term ending on May 31, 2022," the spokesperson said.
"Migrants awaiting resettlement who are not in ICE custody at the MOC are neither detained nor imprisoned and are free at any time to return to their country of origin."
The big picture: Guantánamo Bay is known as the site of a controversial prison for suspected terrorism detainees, though many were later said to be innocent.
During the George H.W. Bush administration from 1991 to 1993, then-Attorney General William Barr indefinitely detained as many as 12,000 Haitian asylum seekers at an immigration facility in Guantánamo Bay.
"It's highly concerning that the administration may be considering using Guantánamo to detain Haitian asylum-seekers or others," said Wendy Young, president of the immigrant advocacy group Kids in Need of Defense, to NBC News.
"It's a sense of déjà vu all over again," Young added.
Worth noting: Federal officials told AP on Tuesday that many Haitian migrants waiting in Del Rio are now being released into the U.S.
Demonstrators protested the deportation and treatment of Haitian migrants outside a U.S. Immigration field office in Miami on Wednesday.
ICE did not immediately respond to a request for comment.
Editor's note: This article has been updated with comment from the DHS.
Go deeper