Biden speaks with Macron for first time since diplomatic crisis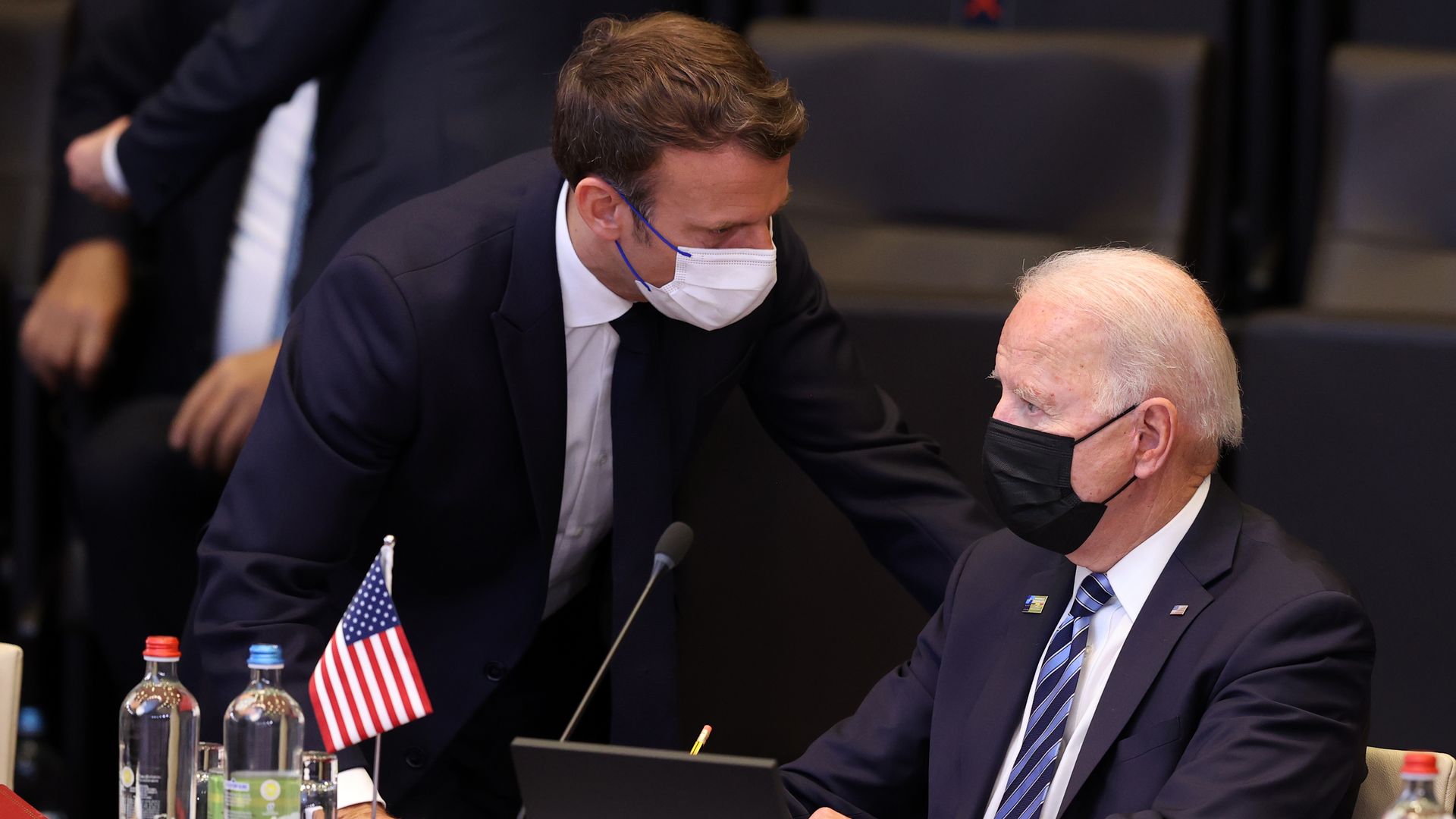 President Biden on Wednesday spoke with French President Emmanuel Macron for the first time since a diplomatic row erupted over a scrapped submarine order, per the White House.
Driving the news: Macron said that the French ambassador will return to Washington next week and will resume working with senior U.S. officials.
Biden and Macron will also meet in Europe at the end of October to discuss the trilateral security pact that sparked the diplomatic crisis and "reach shared understandings and maintain momentum in this process," per the White House.
What they're saying: "The two leaders agreed that the situation would have benefitted from open consultations among allies on matters of strategic interest to France and our European partners," the White House said in a statement.
"The two leaders have decided to open a process of in-depth consultations, aimed at creating the conditions for ensuring confidence and proposing concrete measures toward common objectives," the White House added.
The big picture: Senior French officials were furious over the pact among the U.S., U.K. and Australia to help Australia acquire nuclear submarines, with some senior French officials accusing the U.S. of a "stab in the back."
Macron up until this point had mostly withheld public comment on the disagreement.
Biden on Wednesday maintained the "strategic importance" of French and European cooperation in the Indo-Pacific region, per the White House.
Go deeper: Biden blindsides Europe with new AUKUS alliance on China
Go deeper