Texas Gov. Abbott sends fleet of cars to form "steel wall" along southern border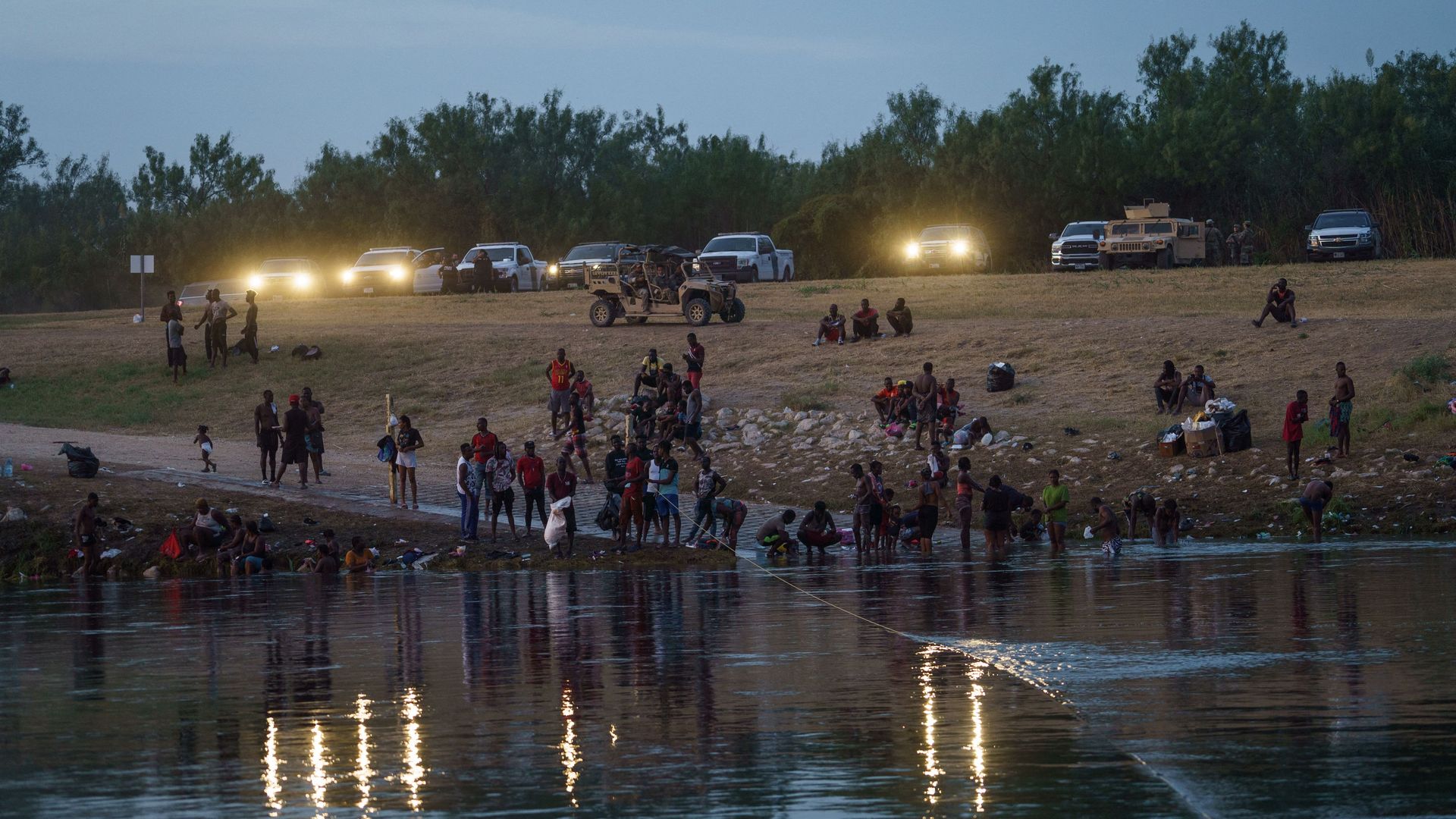 Texas Gov. Greg Abbott (R) told Fox News Tuesday that he has sent hundreds of state-owned vehicles to the southern border to form a barrier to prevent migrants from crossing.
Why it matters: It's the latest measure taken to block the entry of migrants around Del Rio, Tex., where thousands coming from Haiti have taken refuge while trying to seek asylum.
What they're saying: "What we did, we put hundreds of Texas Department of Public Safety cars and created a steel wall — a steel wall of DPS vehicles — that prevented anybody from crossing that dam that you've seen people walk across," Abbott told Fox News.
"We effectively … regained control of the border," he added.
"Because the Biden administration has been promoting and allowing open border policies, it has been the state of Texas that had to step up," Abbott said Tuesday during a visit to Del Rio. 
After DPS put up the wall of vehicles, "suddenly, in an instant, people stopped crossing the border in this location," he added.
Haiti spiraled into turmoil when the country's president was assassinated in May. In August, a 7.2-magnitude earthquake compounded on the crisis, leaving at least 1,941 people dead, nearly 10,000 injured and tens of thousands homeless.
The big picture: U.S. authorities began deportation flights for migrants back to Haiti on Sunday, with flights to other locations planned as well.
Many migrants are also being released into the U.S. with notices to appear (NTA) at an immigration office within 60 days.
Thousands of migrants, primarily from Haiti, have been staying in a crowded camp with poor conditions under the Del Rio International Bridge. They've had to bear with filthy conditions and the scorching sun for days, per NBC DFW.
Go deeper