White House endorses bill that would ensure abortion access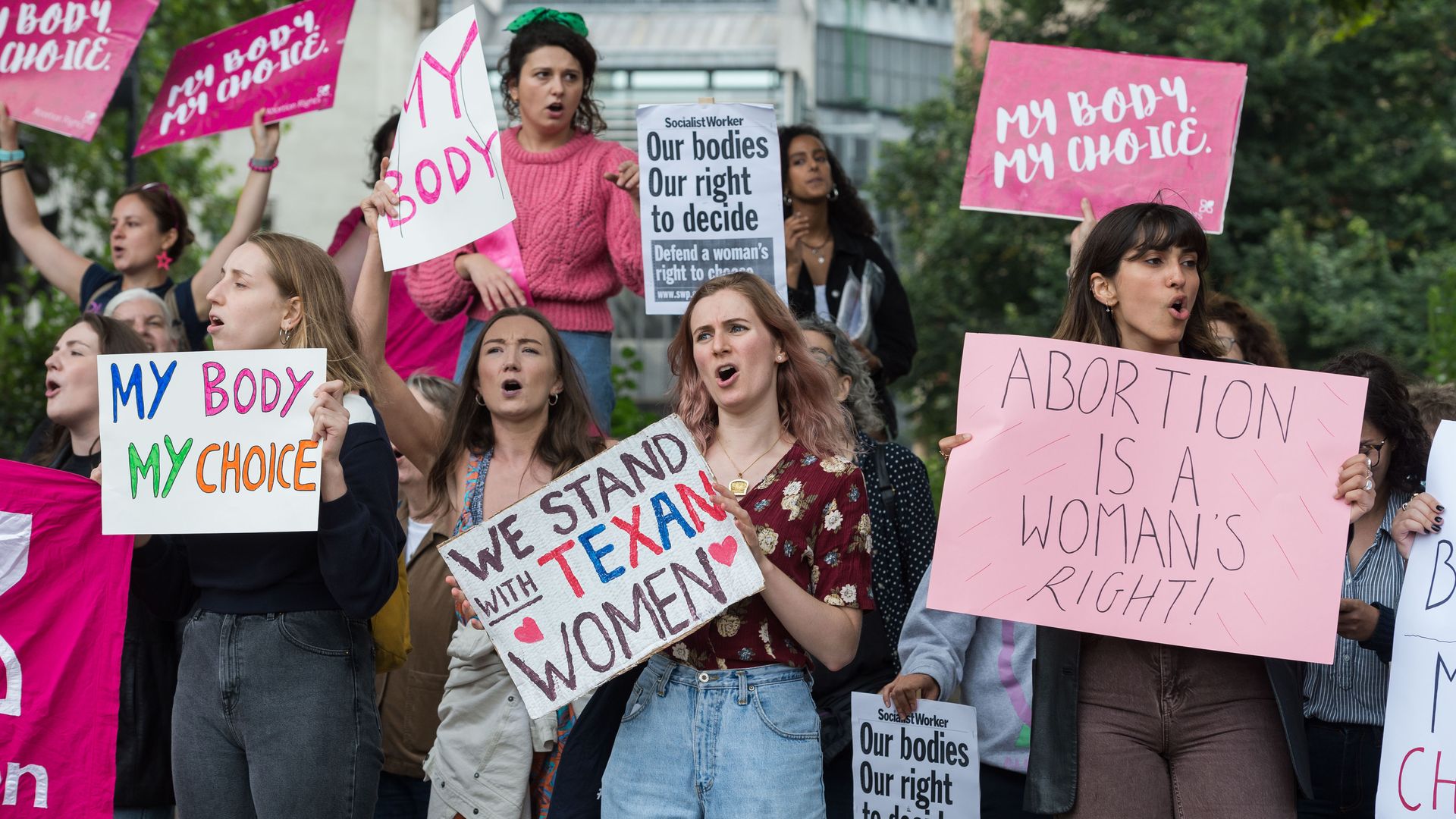 The White House endorsed a bill Monday that seeks to ensure abortion access.
Why it matters: While the Supreme Court seems to be opening the door to new state laws significantly restricting reproductive health choices, the Biden administration changed its stance on the Women's Health Protection Act, having previously said it would look for other ways to codify Roe v. Wade.
Reality check: The odds of passing a bill through Congress are slim, but it would force centrist Republicans to address this hot button topic.
What they're saying: "In the wake of Texas' unprecedented attack, it has never been more important to codify this constitutional right and to strengthen health care access for all women, regardless of where they live," the White House said in a statement released Monday. 
"The constitutional rights of women are essential to the health, safety, and progress of our nation. Our daughters and granddaughters deserve the same rights that their mothers and grandmothers fought for and won—and that a clear majority of the American people support.  We will not allow this country to go backwards on women's equality."
Go deeper