U.S. COVID death toll surpasses 1918 flu fatalities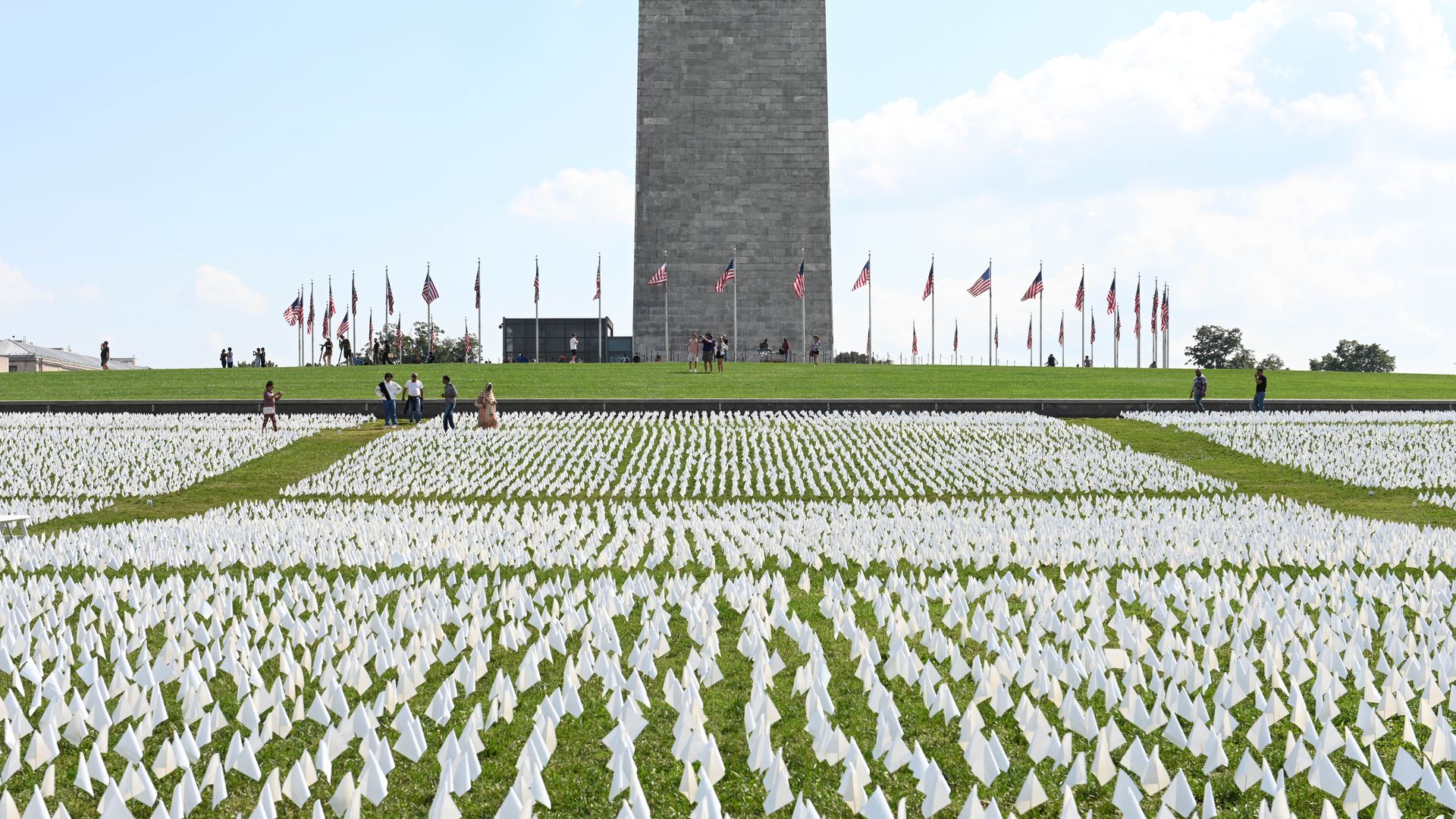 The recorded number COVID-19 deaths in the U.S. has now surpassed the known number of fatalities from the 1918 flu pandemic.
The big picture: The U.S. has now marked more than 676,000 deaths from the coronavirus, according to Johns Hopkins University data. The Centers for Disease Control and Prevention estimates that the 1918 pandemic killed about about 675,000 people.
Yes, but: The 1918 pandemic presented a more proportionally bigger loss, because the U.S. population at that time was smaller than it is today, notes AP.
Fatality estimates of both that influenza outbreak and COVID-19 are likely undercounted.
The full toll of the 1918 flu's fatalities obscured by poor records of the time as well as a lack of understanding of what caused it, per AP.
Worth noting: The U.S. population was 103 million before the 1920s, CNBC reports. Almost 330 million people live in the country.
"That means the 1918 flu killed about 1 in every 150 Americans," CNBC notes.
More than 1 in 500 Americans has died of COVID-19, according to the latest available data.
Go deeper