Hispanic Heritage Month: Gracias, México, for color TVs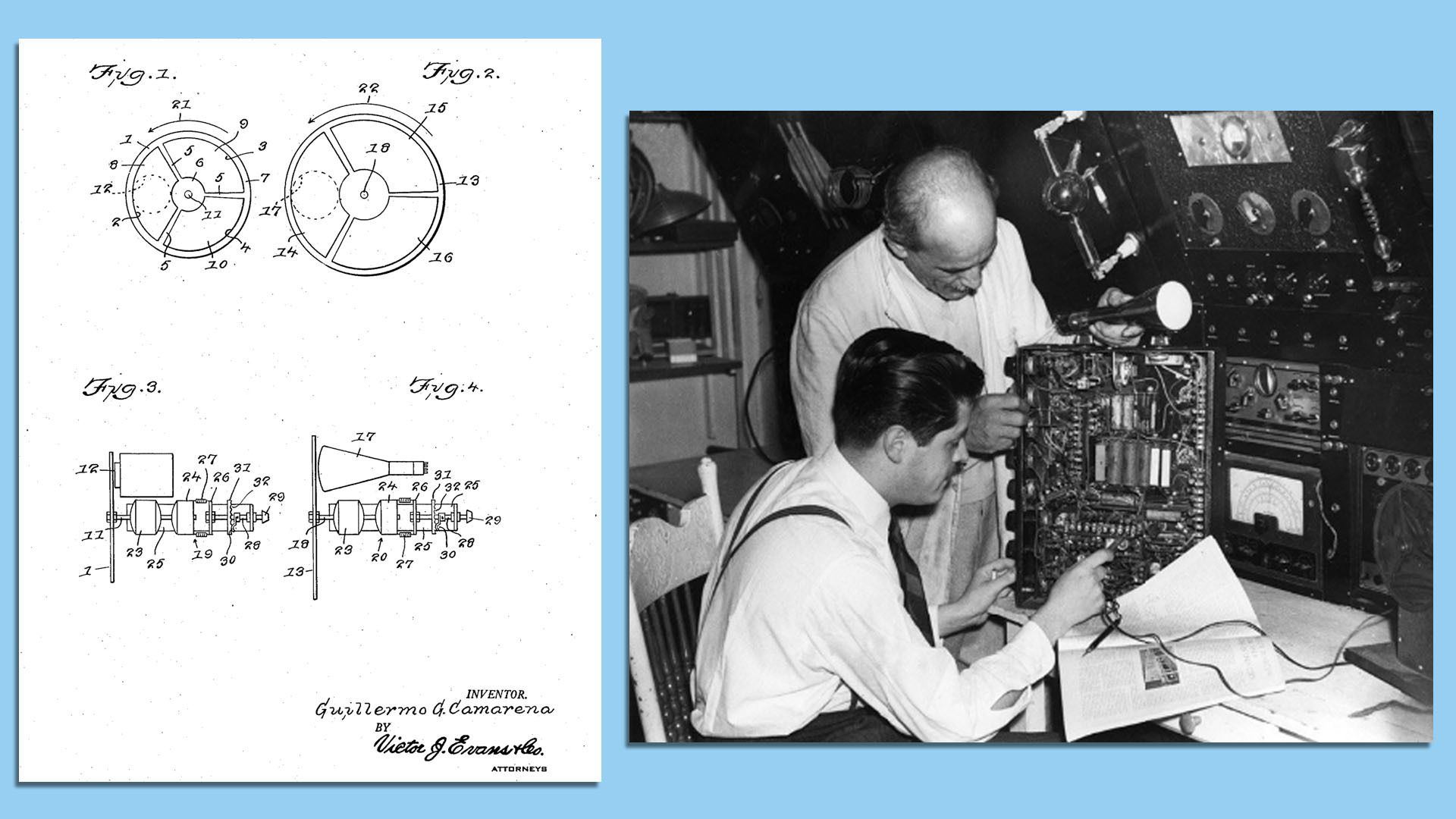 Credit Mexican engineering and entrepreneurship for developments that led to the color television, oral contraception and finding a way to help mend the ozone layer.
Why it matters: The contributions helped modernize how we could see the world; improve women's health and expand women's roles beyond the home; and identify dangerous emissions and how to reduce them.
Details: In 1940, a 23-year-old Guillermo González Camarena patented a chromoscopic adapter with which black and white cameras of the day could capture color.
Another Mexican engineer is credited with creating the synthetic hormone that made possible oral contraceptives, the pills that not only help prevent pregnancy, but also alleviate menstrual pain, reduce the risk of ovarian cancer and treat acne and endometriosis.
In 1951, chemical engineer Luis Miramontes and two colleagues created the first synthesized progesterone, which they named norethindrone, in a Mexico City lab.
Norethindrone was patented in 1956 and was first marketed in 1962 as a component of the Ortho-Novum pill, in use to this day.
Mario Molina led some of the earliest research on climate change, as coauthor of a groundbreaking 1974 paper that linked gas emissions from spray cans and refrigerators to the depletion of the ozone layer.
Molina's work, alongside Dutch Paul Crutzen and American F. Sherwood Rowland, paved the way for the Montreal Protocol.
Environmentalists and diplomats view it as the most effective environmental treaty to date, and it has since been updated to address some contributors to climate change.
Get more news that matters about Latinos in the hemisphere, delivered right to your inbox on Tuesdays and Thursdays. Sign up for the Axios Latino newsletter.
Go deeper