Government Accountability Office hits media for lacking Latinos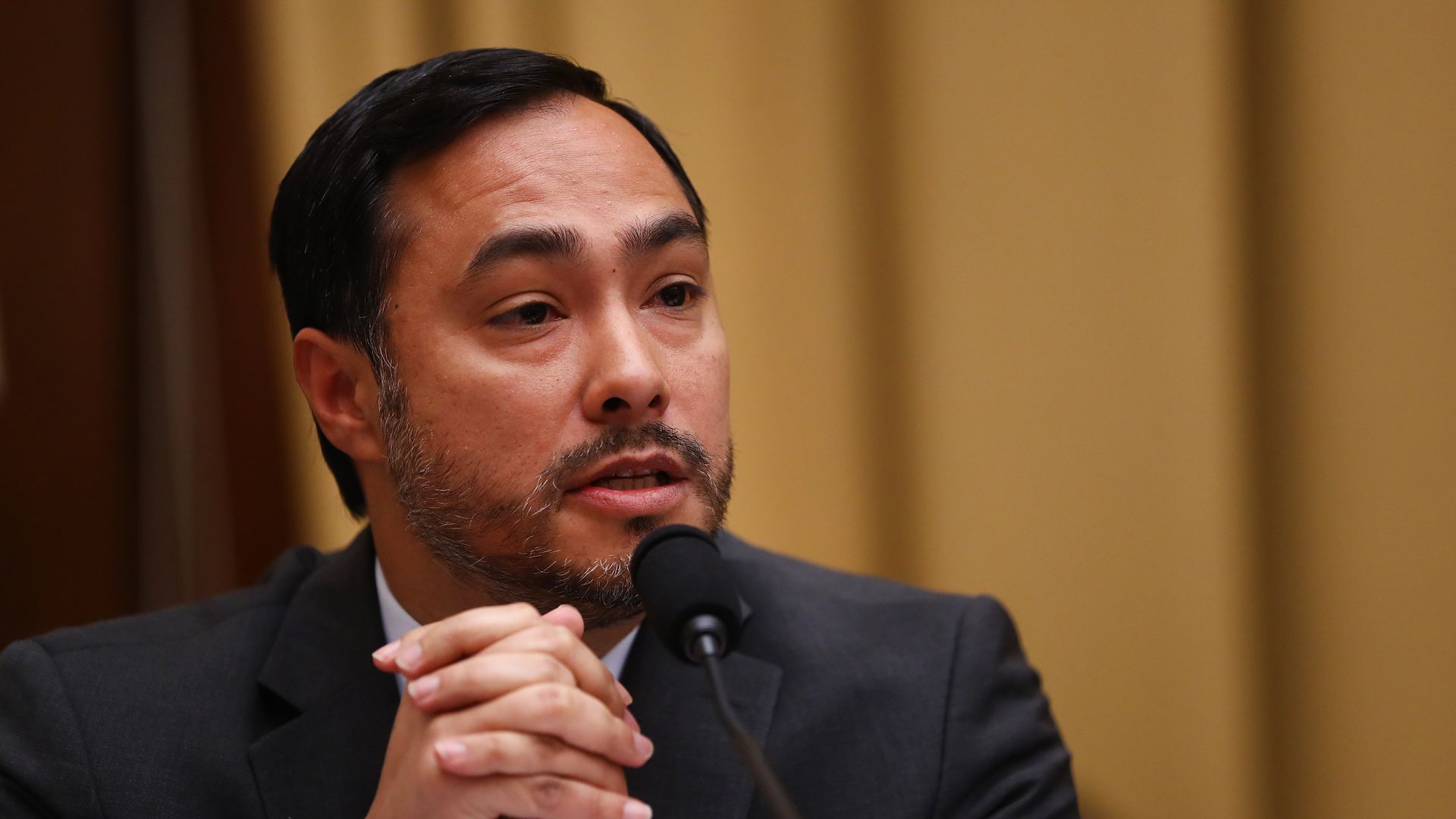 Latinos are severely underrepresented in the media industry and have made few gains in film, television, or newsrooms since 2014, according to a preliminary U.S. Government Accountability Office report.
The big picture: The study by Congress's watchdog followed a request from U.S. Rep. Joaquin Castro (D-Texas), who has been speaking out about the lack of Hispanic staffers in media outlets and the stereotypes that persist from that exclusion.
Driving the news: Castro, a former chair of the Congressional Hispanic Caucus, is scheduled to outline key findings from the report on Tuesday in a speech to the National Press Club.
Another report released this month from the USC Annenberg Inclusion Initiative found popular movies continue to marginalize Latinos. Only 7% of Hispanic actors filled leading roles in 2019.
By the numbers: Hispanics made up around 11 to 12% of the media industry workforce from 2014 to 2019, according to the GAO audit.
That percentage has remained unchanged even while Hispanics are now nearly 19% of the total U.S. population, and Latino journalists, writers and artists are demanding more opportunities.
In 2019, about 8% of staff in newspapers and publishing were Hispanic.
Meanwhile, Latinos represented 18% of workers in all other industries combined over the same time, the GAO said.
What they're saying: "For far too long, Latinos have been systematically excluded from the media industry and too often portrayed as negative stereotypes, which is dangerous for the American people when combined with scapegoating politicians and widespread disinformation," Castro tells Axios.
Castro said that narrative misrepresents the U.S.
The intrigue: In recent years, Latino journalists at The New York Times, The Los Angeles Times, The Associated Press, Gannet, and cable news outlets have challenged managers over a lack of diversity and stereotypical coverage.
Some Latino journalists also have spoken out when major media outlets initially failed to send Hispanic reporters to cover major events like the 2019 El Paso shooting of Mexican Americans.
Don't forget: The Los Angeles Times apologized last year for its decades-long history of failing to hire enough journalists of color and for its negative portrayals of Latinos, Black Americans and Asian Americans.
What's next: The GAO is currently conducting a broader review of Hispanic employment in the media and expects to issue a report on those results in Spring 2022.
Go deeper: Netflix faced criticism early this year after a report showed it fell short on Latino representation, the LA Times reports (subscription).
Get more news that matters about Latinos in the hemisphere, delivered right to your inbox on Tuesdays and Thursdays. Sign up for the Axios Latino newsletter.
Go deeper