More than a million viewers watch UNGA opening for K-pop band BTS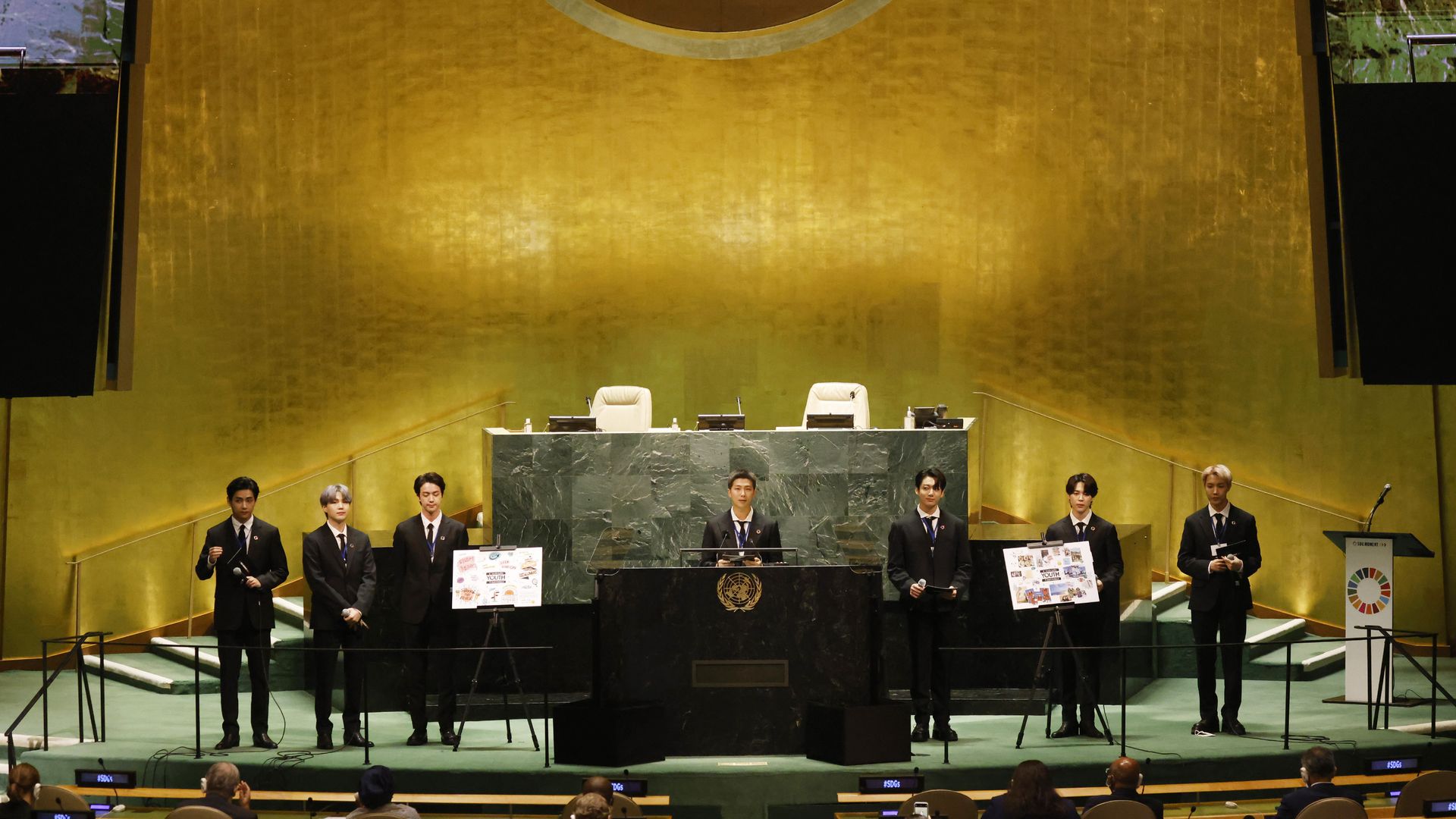 The United Nations General Assembly's livestream received an unprecedented boost in popularity Monday when more than a million viewers tuned in to watch the uber-popular Korean pop boy band BTS take the stage in the hallowed General Assembly hall.
Driving the news: The group delivered a seven-minute speech addressing climate change, vaccinations, digital interconnectedness, as well as a hopeful message about how young people can make a positive impact, per the Washington Post.
Undoubtedly to the delight of their legions of fans, BTS also unveiled a new music video for their hit single "Permission to Dance," which they filmed at the U.N. Headquarters in New York, the Associated Press reports.
The big picture: Though it isn't the first time the band has appeared before the U.N., it is their first in their new diplomatic role as "special presidential envoy for future generations and culture," an honor awarded to them by South Korean President Moon Jae-in ahead of the UNGA.
980,000 viewers tuned in to watch BTS' appearance on the U.N.'s official Youtube page, while tens of thousands watched on other YouTube channels and platforms, per the Post.
Once the group had wrapped their U.N. appearance, streaming numbers on the official YouTube channel dropped below 50,000—a more expected number of viewers.
Go deeper