Chapter 2 of "Deltarune" to be released free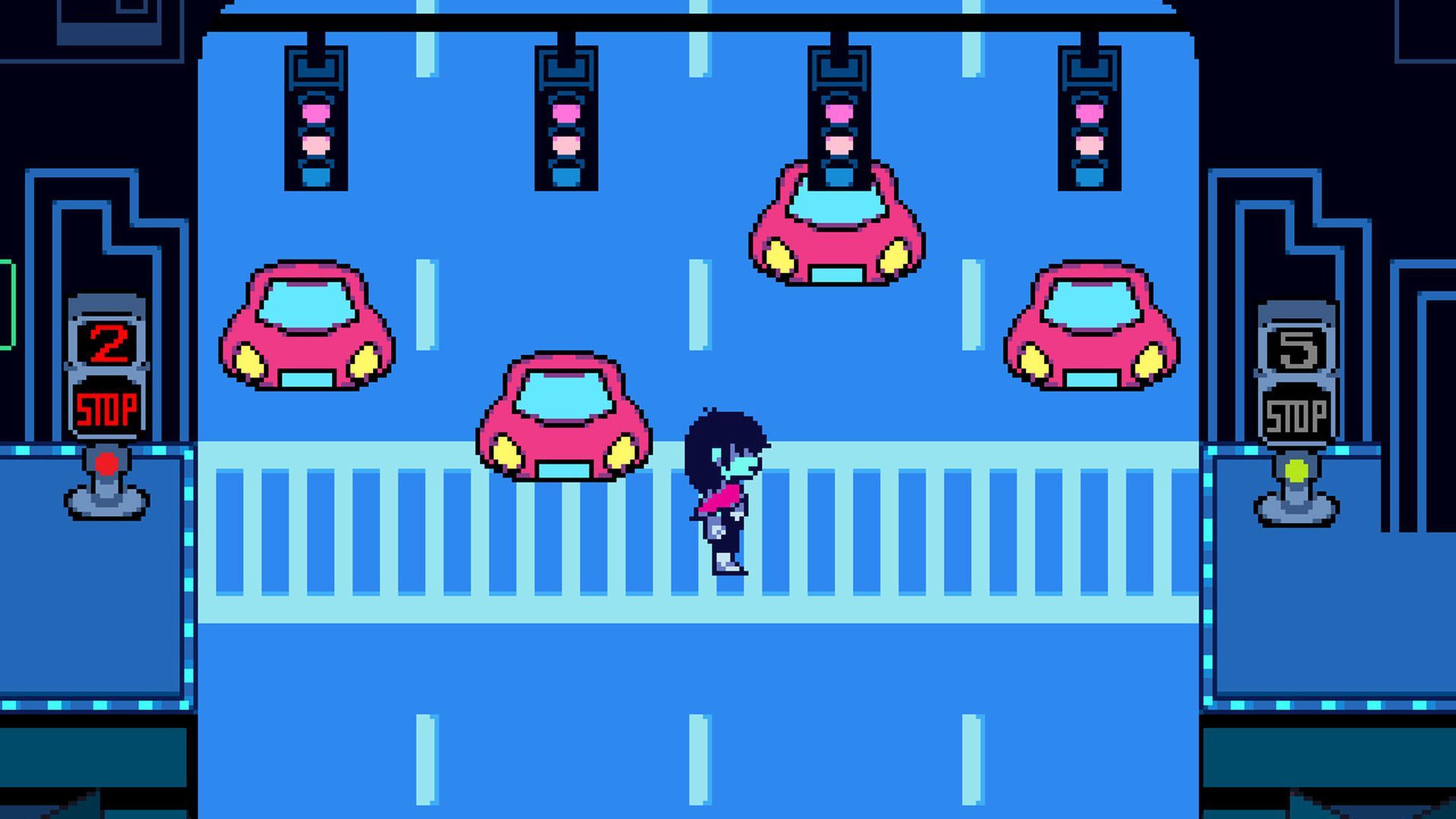 Toby Fox, creator of indie darling "Undertale," is releasing the second chapter only of his new game, "Deltarune," for free.
Why it matters: "Deltarune" is the episodic, highly anticipated sophomore title from creator Toby Fox.
The free chapter is because "the world has been really tough for everybody recently," said Fox on the game's website.
"Just one request — please remember, games like this aren't normally free. If you can afford it, spend the money you saved from getting this game for free by supporting other indie devs."
Fox said that once Chapters 3, 4 and 5 are complete, he'll ask people to buy the game for the price of the first five chapters.
"I don't know the price yet, but it's definitely going to cost more than 'Undertale.'"
Fox also announced that developers are skipping its episodic release schedule in favor of a simultaneous release for the next three chapters.
The big picture: Despite the format's rise in popularity at studios like (now defunct) Telltale Games, releasing games episodically, with long time periods between each new chapter, isn't always an attractive option.
Fox said that while the original plan had been to launch chapters as they were finished, "it's hard both for creators and fans to go a long time without a release. So, I changed my mind."
The game is no longer a solo project, says Fox, who worked on "Undertale" alone. Its second chapter is larger.
"Deltarune" remains a highly anticipated game; Chapter 2 was so popular, it crashed seller itch.io when it was released last week.
What's next: It's been two years since the release of Chapter 1; there's no word on when the next three will arrive.
"I won't know the answer until it's done," wrote Fox.
Go deeper