More schools using "test-to-stay" strategy to minimize quarantines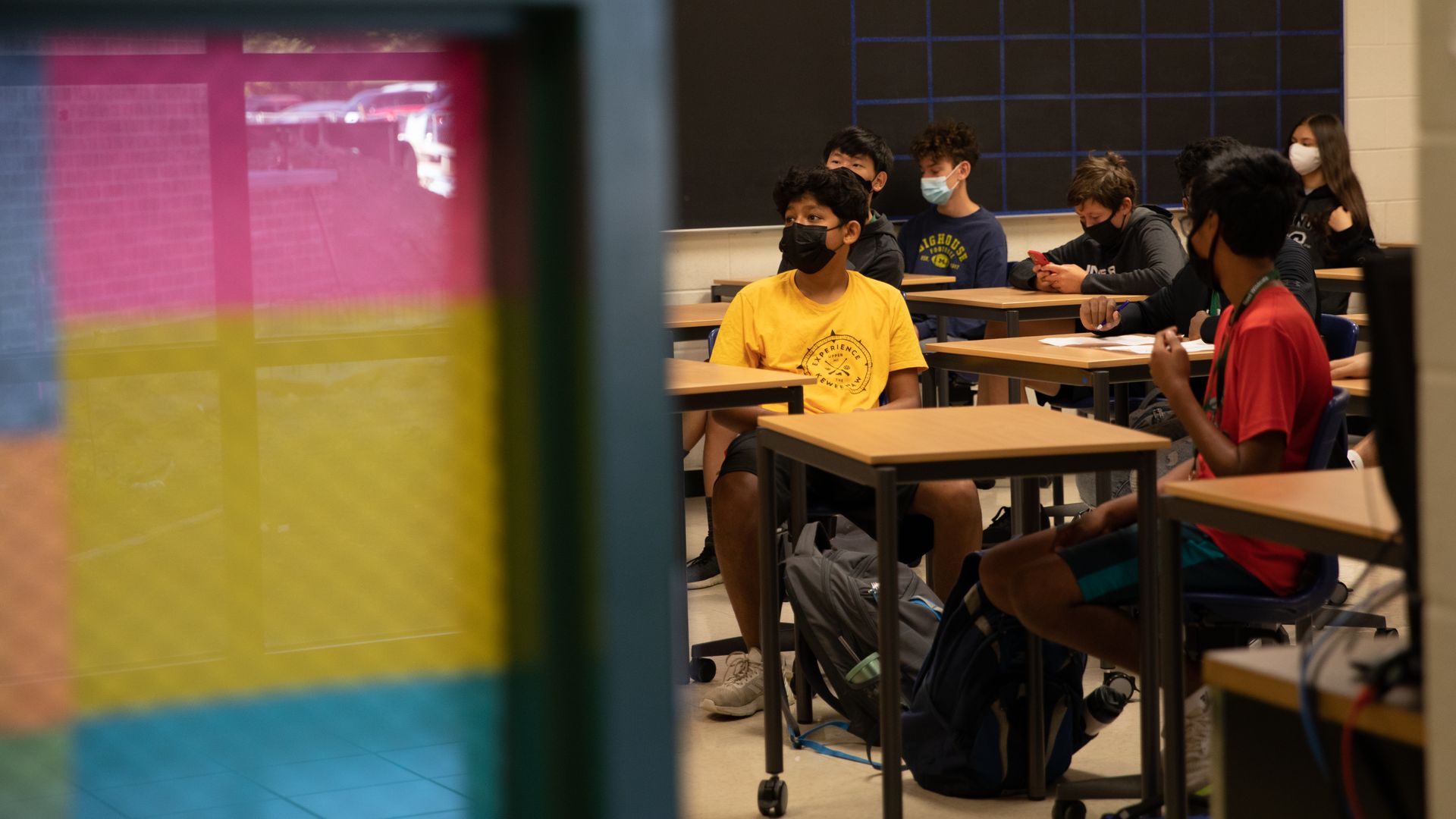 After tens of thousands of kids were sent home to isolate due to COVID-19 exposure in the first days of in-person schooling, more districts are starting to pivot toward a "test-to-stay" strategy, the New York Times reports.
What's happening: Many schools are largely using a contact tracing method in which close contacts of someone who tests positive for the virus must isolate at home.
But a new study from The Lancet found about 2% of school-based close contacts ultimately tested positive for the virus, meaning schools were keeping 49 uninfected students out of class every time one student tested positive, per the Times.
That same study suggests a "test-to-stay approach" — or allowing asymptomatic kids who test negative for the virus to stay in school — can be safe, per the Times.
Why it matters: The consensus largely supports the importance of in-person schooling for kids.
But schools are searching for a less disruptive way to minimize risk beyond sending kids home.
What they're saying: "At this time, we do not recommend or endorse a test-to-stay program," the CDC told the Times. "However, we are working with multiple jurisdictions who have chosen to use these approaches to gather more information."
Go deeper