"Hotel Rwanda" film hero found guilty of terrorism-related charges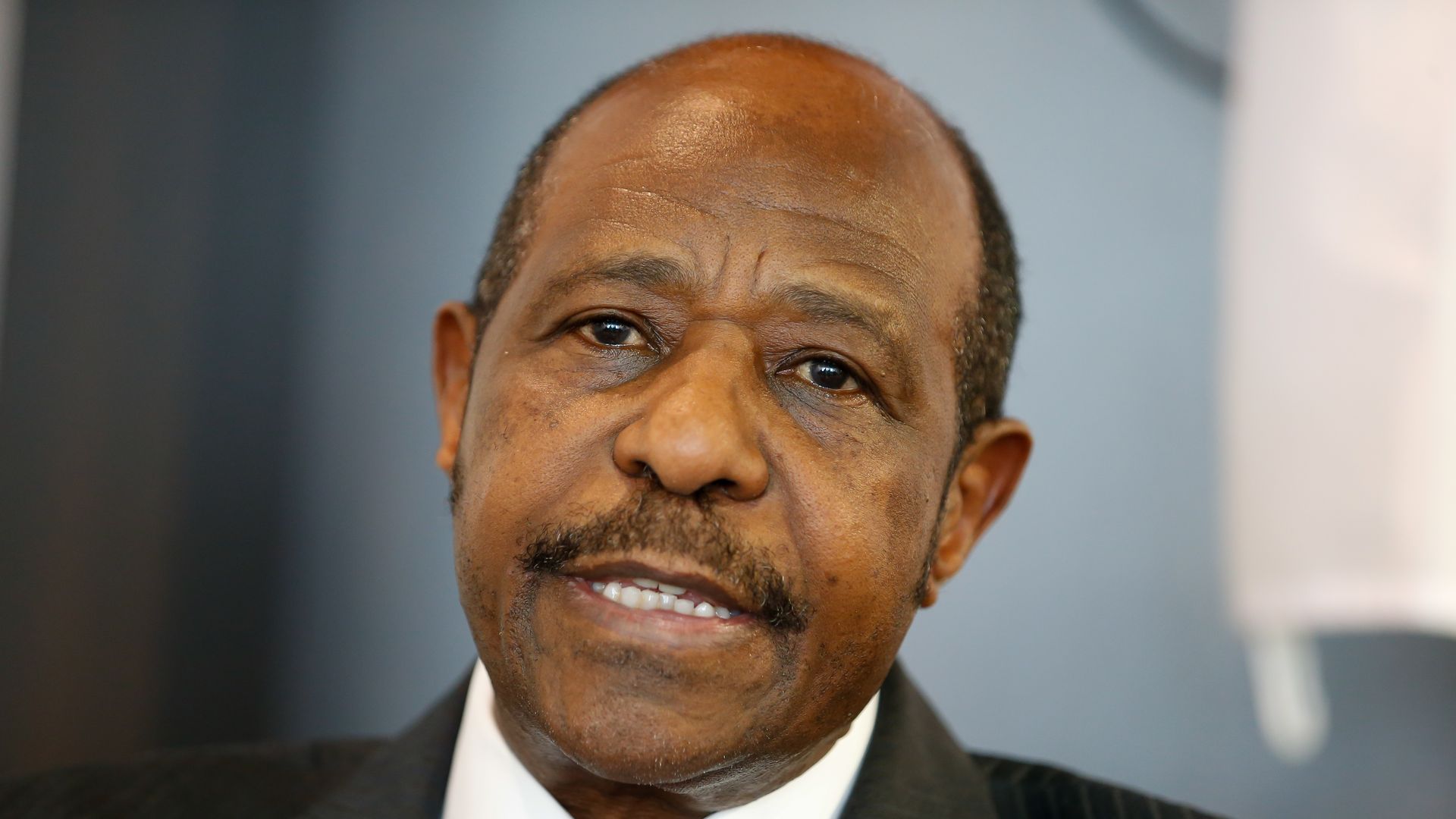 Paul Rusesabagina, whose story inspired the film "Hotel Rwanda" about the 1994 genocide, was found guilty of forming a terrorist group, the New York Times reports.
Why it matters: Rusesabagina has maintained his innocence and boycotted the trial, which his family and supporters have denounced as a "sham" designed to silence him for criticizing Rwandan leader Paul Kagame.
State of play: Kagame accused Rusesabagina of profiting from his heroism and for creating a group to overthrow the government, the Times notes.
Rusesabagina was the manager of a luxury hotel in Kigali, which he turned into a safe haven for 1,268 people, mostly from the Tutsi minority, during the 1994 genocide that killed as many as one million people, the Times notes.
Of note: A book by British journalist Michela Wrong released in May revealed evidence that suggests that Kagame actually played a vital role in starting the genocide.
Wrong says that Kagame's government has focused on silencing dissent and manipulating data.
Between the lines: Rusesabagina, who had not lived in Rwanda since 1996, said he was kidnapped from Dubai in 2020 and has denied all the charges, according to Reuters.
The trial started in February and has received widespread criticism, with more than 30 U.S. senators urging Kagame to release Rusesabagina.
What they're saying: "The court finds that they should be found guilty for being part of this terrorist group," Judge Beatrice Mukamurenzi said, per the Times.
"They committed terror acts which they later bragged about in different announcements and videos," Mukamurenzi added.
In a statement to ABC News, Rusesabagina's family said that "we are happy that the charade of the trial is ending. We assume they will finish the sham by finding him guilty on Monday. We have told the world over and over that there is no fair trial process in Rwanda, and the past months have shown that."
Go deeper