Capitol Police reported more than 4,000 threats against lawmakers in first months of 2021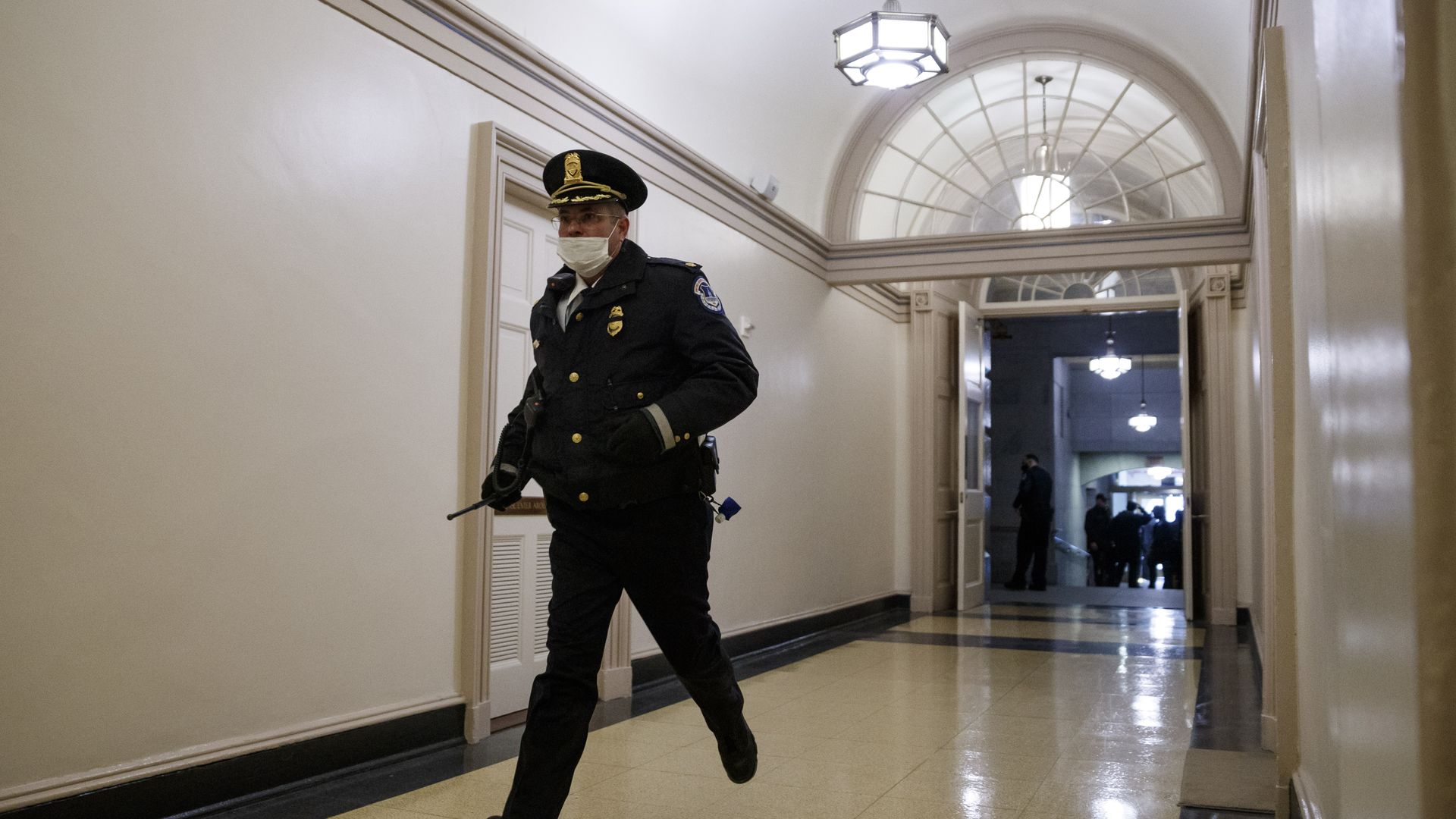 In the first three months of 2021, U.S. Capitol Police (USCP) reported 4,135 threats against members of Congress, a rate so high that if it continues the total number of threats could be double the amount in 2020, the Los Angeles Times reports.
Why it matters: The Jan. 6 Capitol riot put a renewed focus on security as well as the USCP shortcomings and constraints in addressing these threats.
The big picture: Threats against lawmakers have been rising exponentially for years. In 2016, Capitol Police investigated 902 such threats, but by 2018 that number had risen to 5,206, and to 8,613 by 2020, according to the Times.
Jan. 6 highlighted the acuity of security threats to lawmakers, some of whom temporarily relocated their families in the aftermath of the insurrection, or wore bulletproof vests to President Biden's inauguration, per the Times.
State of play: USCP has taken steps to better monitor and investigate threats.
In May USCP's inspector general recommended bolstering the force's intelligence gathering and surveillance activities, including by hiring more Threat Assessment Section agents and Investigative Analysts.
USCP is also in the process of opening field offices in California and Florida to investigate threats to members of Congress, since the majority of threats come from these states.
The events of Jan. 6 also prompted some lawmakers to act more proactively against threats, spending thousands of dollars of campaign funding to hire bodyguards for events and install security systems, according to the Times.
Go deeper