White House aims to protect workers from extreme heat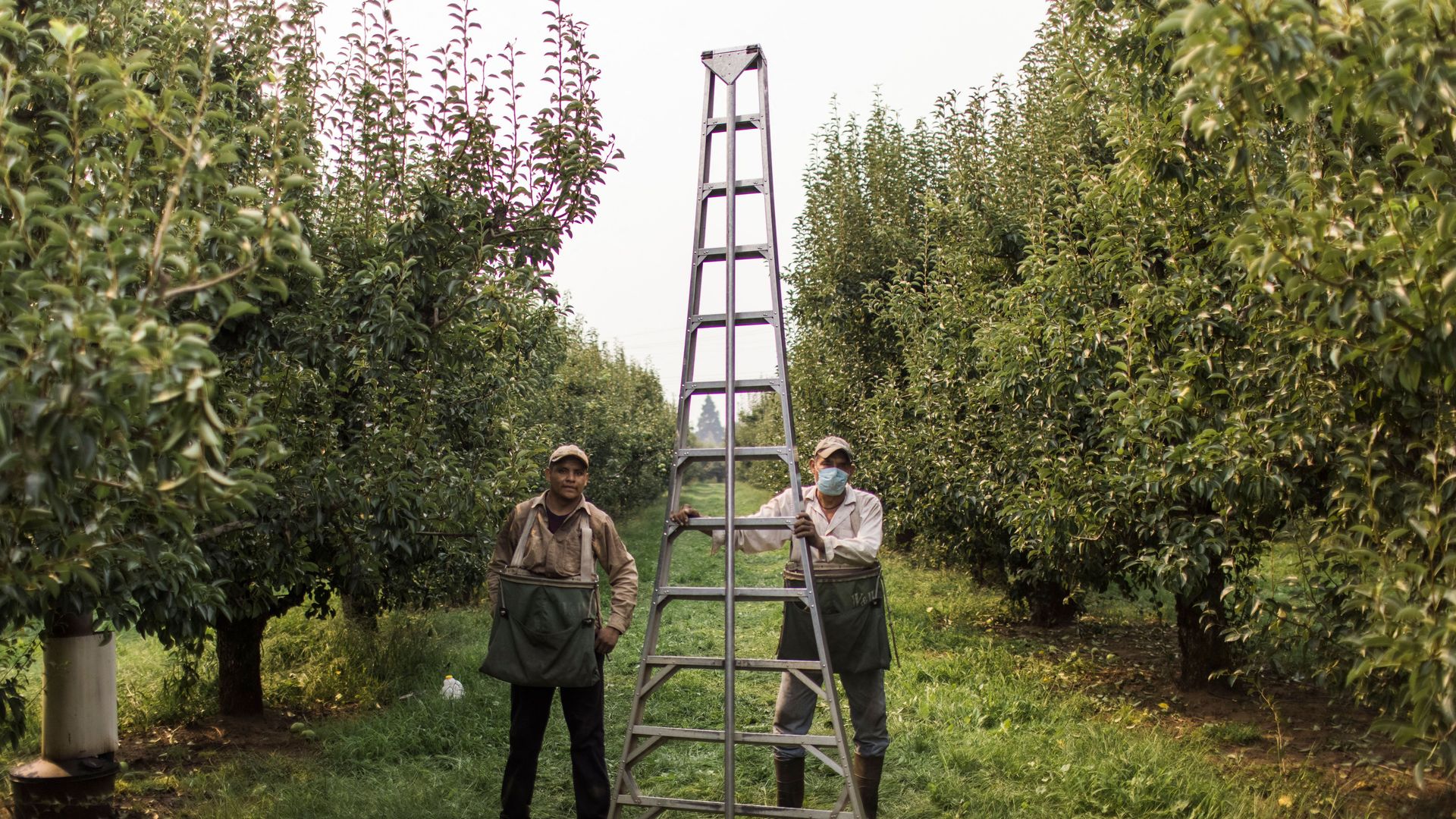 The White House announced a slew of actions Monday, including the start of a rule-making process at the Occupational Safety and Health Administration (OSHA), to protect American workers from extreme heat.
Driving the news: The U.S. just had its hottest summer on record, with triple-digit-temperatures killing hundreds in the Pacific Northwest and exposing outdoor workers to dangerous conditions.
Scientists concluded that event would have been virtually impossible without human-caused climate change.
The tie between more extreme and longer lasting heat waves and the increasing amounts of greenhouse gases in the air, the result of burning fossil fuels for energy, is one of the most well-established extreme weather links in climate science.
Details: The Biden administration announced the series of steps on Monday morning. The actions focus on the unequal burden in heat exposure, with poorer neighborhoods in cities with a higher concentration of minorities seeing higher temperatures than wealthy, white areas.
According to the White House, the Labor Department, Department of Health and Human Services, Environmental Protection Agency and other agencies will collaborate to bolster heat resilience and work with local communities.
OSHA, which is part of the Labor Department, is issuing an Advance Notice of Proposed Rule-making Monday or Tuesday on heat illness prevention in indoor and outdoor work settings, which is the first step toward developing a national heat work standard, the White House said.
As part of this initiative, OSHA will also implement greater enforcement of heat-related hazards, including stepped up inspections of hot indoor and outdoor settings when the heat index exceeds 80°F.
The White House is also focusing on addressing inequities in heat exposure, with Black, Native American and other people of color, as well as those with low incomes, exposed to greater heat impacts. Studies show that the urban heat island effect makes these neighborhoods within cities hotter than wealthier neighborhoods.
What they're saying: President Biden said extreme heat is a "climate disaster" that lurks just below the surface when compared to the wildfires and floods that have dominated climate news in recent weeks.
"As with other weather events, extreme heat is gaining in frequency and ferocity due to climate change, threatening communities across the country," Biden said in a statement.
Go deeper: Hard Truths: Race and Environment in America
Go deeper