Biden to raise refugee admissions cap to 125,000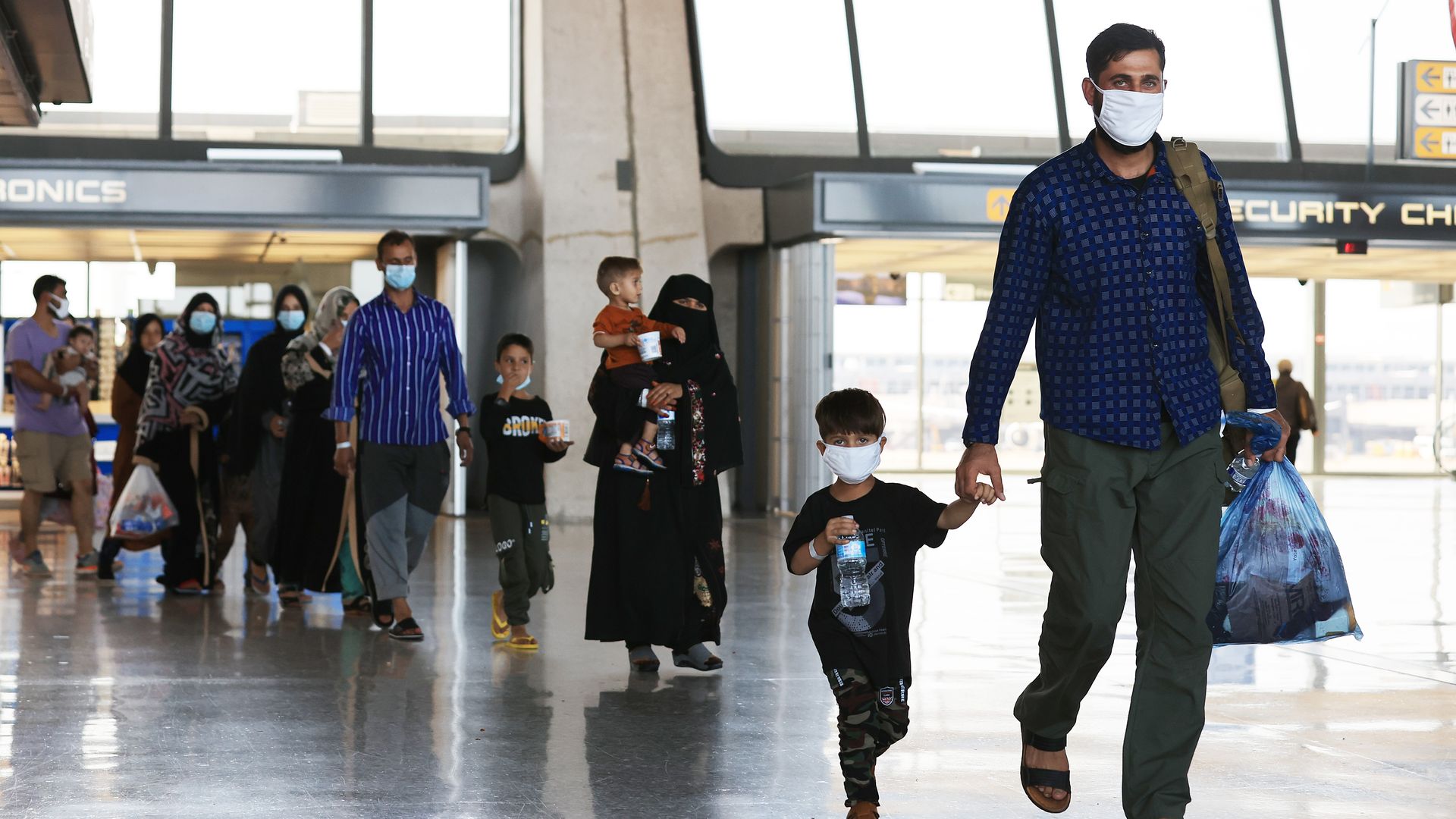 The Biden administration will raise the refugee admissions cap to 125,000 for the next fiscal year beginning in October, the State Department confirmed in a statement Monday.
Why it matters: The move comes as the U.S. contends with resettling tens of thousands of Afghan refugees stateside, and as the world faces "unprecedented global displacement and humanitarian needs," the department wrote.
The new commitment is in line with Biden's 2020 campaign promises.
Earlier this year, Biden raised the cap to 62,500 for the current fiscal year, following harsh criticism of an initial decision to keep admissions numbers low.
The big picture: A State Department report out Monday breaks down the new figures. The new caps are expected to be:
40,000 refugees from Africa
35,000 from the Near East and South Asia
15,000 from East Asia
15,000 from Latin America and the Caribbean
10,000 from Europe and Central Asia
10,000 slots for an unallocated reserve to be used if needed in any region.
What they're saying: "A robust refugee admissions program is critical to U.S. foreign policy interests and national security objectives, and is a reflection of core American values," the statement says.
Sen. Dick Durbin (D-Ill.) lauded the announcement, tweeting, "I applaud the Biden Administration for setting a target of 125,000 refugee admissions in the next fiscal year—a target my colleagues and I have been advocating for since April."
Go deeper