Biden recognizes 10th anniversary of "don't ask, don't tell" repeal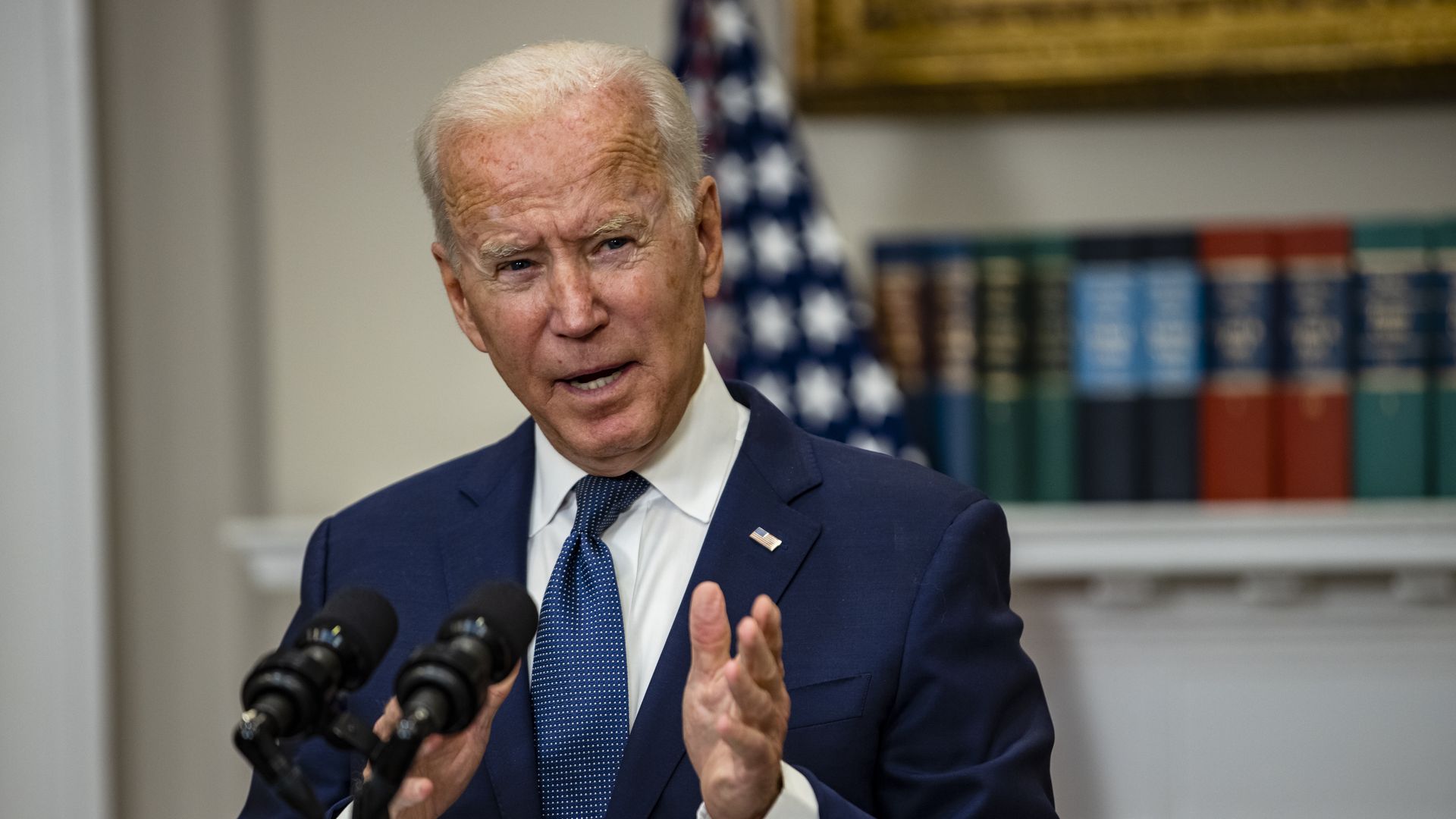 President Biden on Monday commemorated the 10th anniversary of the repeal of the military's "don't ask, don't tell" rule, saying a "great injustice was remedied" on the occasion.
Why it matters: The policy banned openly gay, lesbian and bisexual people from serving. Its repeal moved the U.S. "closer to its foundational promise of equality, dignity, and opportunity for all," Biden said.
The rule was implemented in 1993. It lead to some 14,000 service members receiving "other than honorable" discharges that prevented them from receiving important benefits and services for veterans, according to a White House statement.
What's new: The Department of Veterans Affairs on Monday issued guidance stating that people who were discharged because of the policy will be eligible for VA benefits including readiness and employment benefits, home loan guaranty, compensation and pension, health care and access to homelessness programs.
"Although VA recognizes that the trauma caused by the military's decades-long policy of discrimination against LGBTQ+ people cannot be undone in a few short months, the Biden administration and Secretary McDonough are taking the steps necessary to begin addressing the pain that such policies have created."
—
Kayla Williams
, assistant secretary for public affairs in VA's Office of Public and Intergovernmental Affairs
Biden in a news release called on Congress to honor the sacrifices LGBTQ service members and veterans by passing the Equality Act, which would expand federal protections for LGBTQ people.
What he's saying: "Ten years ago today, a great injustice was remedied and a tremendous weight was finally lifted off the shoulders of tens of thousands of dedicated American service members," Biden said.
The repeal "showed once again that America is at its best when we lead not by the example of our power, but by the power of our example," he added.
"We must honor their sacrifice by continuing the fight for full equality for LGBTQ+ people, including by finally passing the Equality Act and living up to our highest values of justice and equality for all."
Secretary of Defense Lloyd Austin said in a statement Monday that striving for inclusivity also bolsters national defense.
"By insisting on standards of merit and allowing to serve in uniform all those who are qualified, we avail ourselves of more talent, better leaders and innovative solutions to the security challenges we face around the world."
Editor's note: This post was updated to add news that people who were discharged because of "don't ask, don't tell" will be eligible for VA benefits.
Go deeper