Thousands flee after volcano erupts on Spain's La Palma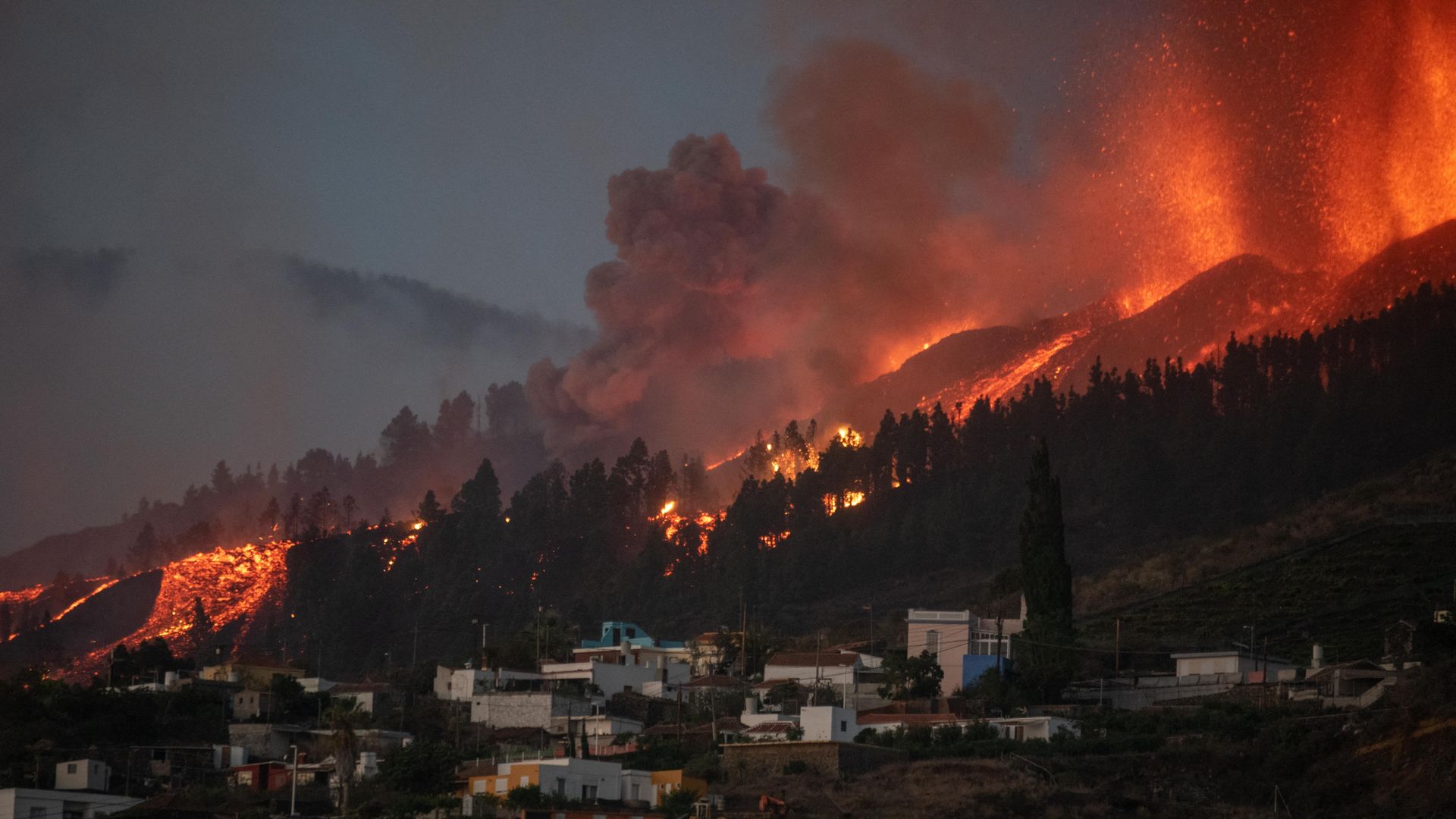 About 5,000 people, including 500 tourists, on the Spanish island of La Palma, have been forced to evacuate after a volcano, known as Mount Cumbre Vieja, erupted Sunday, Reuters reports.
Driving the news: The explosion, which took place in a southern area of the island known as Cabeza de Vaca, came after several weeks of seismic activity, with authorities recording an earthquake of about 3.8 magnitude before the eruption.
La Palma is one of eight Spanish Canary Islands off Africa's western coast, with a population of 85,000. The volcano last erupted in 1971, per AP.
Roads near the explosion remain closed, and local authorities urge people not to approach the area. No fatalities had been reported as of Monday, per Reuters.
The lava has already destroyed about 100 houses, according to Reuters.
Editor's note: This story has been updated with additional details throughout.
Go deeper