Texas doctor says he performed an abortion in violation of state law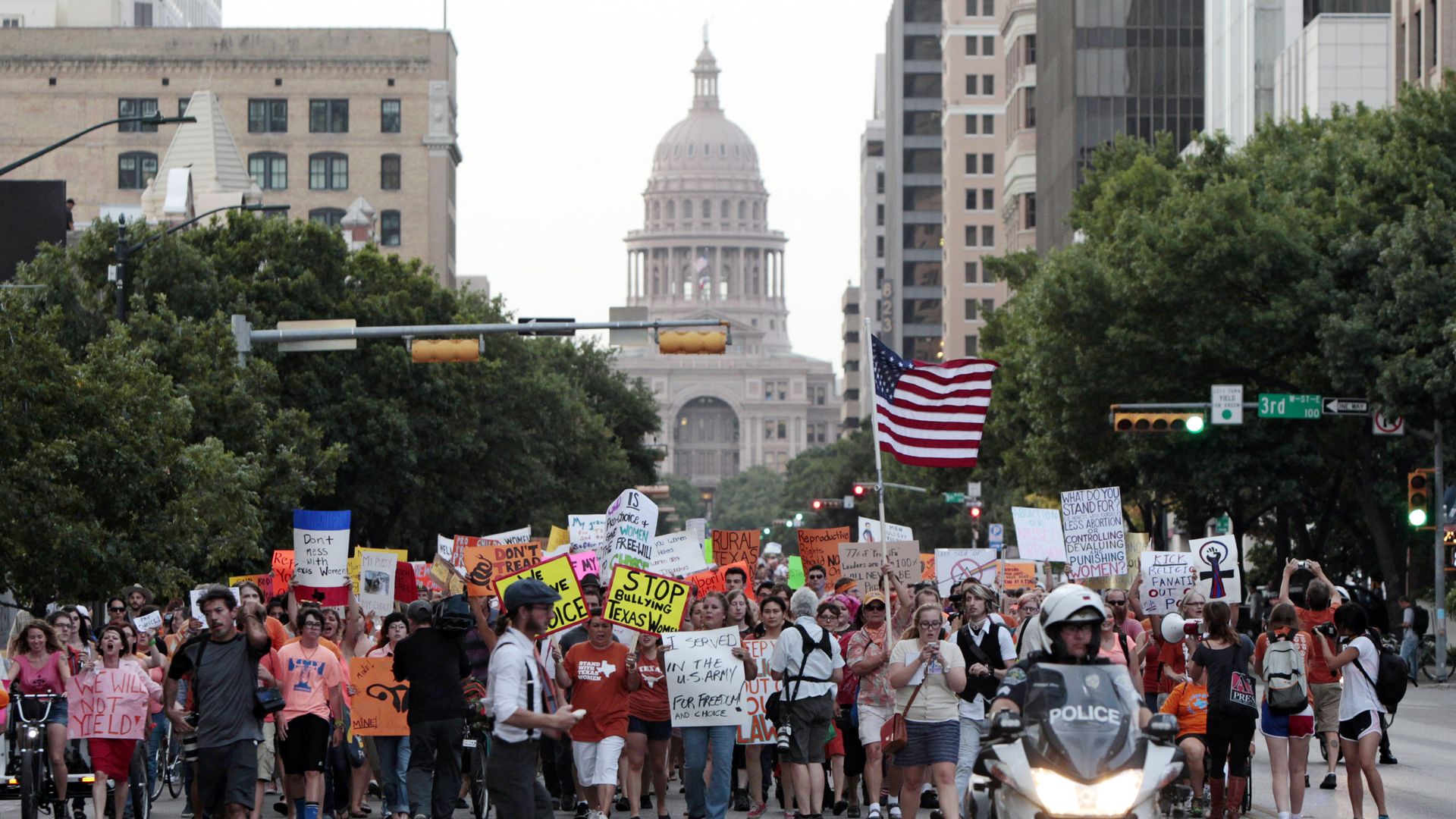 A Texas doctor disclosed in an op-ed in the Washington Post on Saturday that he has performed an abortion in violation of the state's restrictive new abortion law, which effectively bans the procedure after six weeks.
Why it matters: Alan Braid's op-ed is a direct disclosure that will very likely result in legal action, thereby setting it up as a potential test case for how the abortion ban will be litigated, notes the New York Times.
The big picture: The Texas law bans all abortions, including in cases of rape and incest, after the detection of cardiac activity, which is usually around six weeks — before many people know they are pregnant.
The Texas law does not provide any exceptions for rape or incest, and allows individuals to sue anyone suspected of helping a woman obtain an abortion — and awards at least $10,000 to people who do so successfully.
The law is difficult to challenge partly because it's unclear who can be sued since it deputizes private citizens to enforce it.
What he's saying: "I acted because I had a duty of care to this patient, as I do for all patients, and because she has a fundamental right to receive this care," Braid, saying he performed the procedure on Sept. 6 on a woman still in her first trimester.
"I fully understood that there could be legal consequences — but I wanted to make sure that Texas didn't get away with its bid to prevent this blatantly unconstitutional law from being tested," he added.
"I understand that by providing an abortion beyond the new legal limit, I am taking a personal risk, but it's something I believe in strongly."
Nancy Northup, president and CEO of the Center for Reproductive Rights — which is representing Braid in his clinics' pending lawsuit — said in a statement that Braid had "courageously stood up against this blatantly unconstitutional law," per the Times.
Go deeper