Navy training aircraft crashes in Texas residential area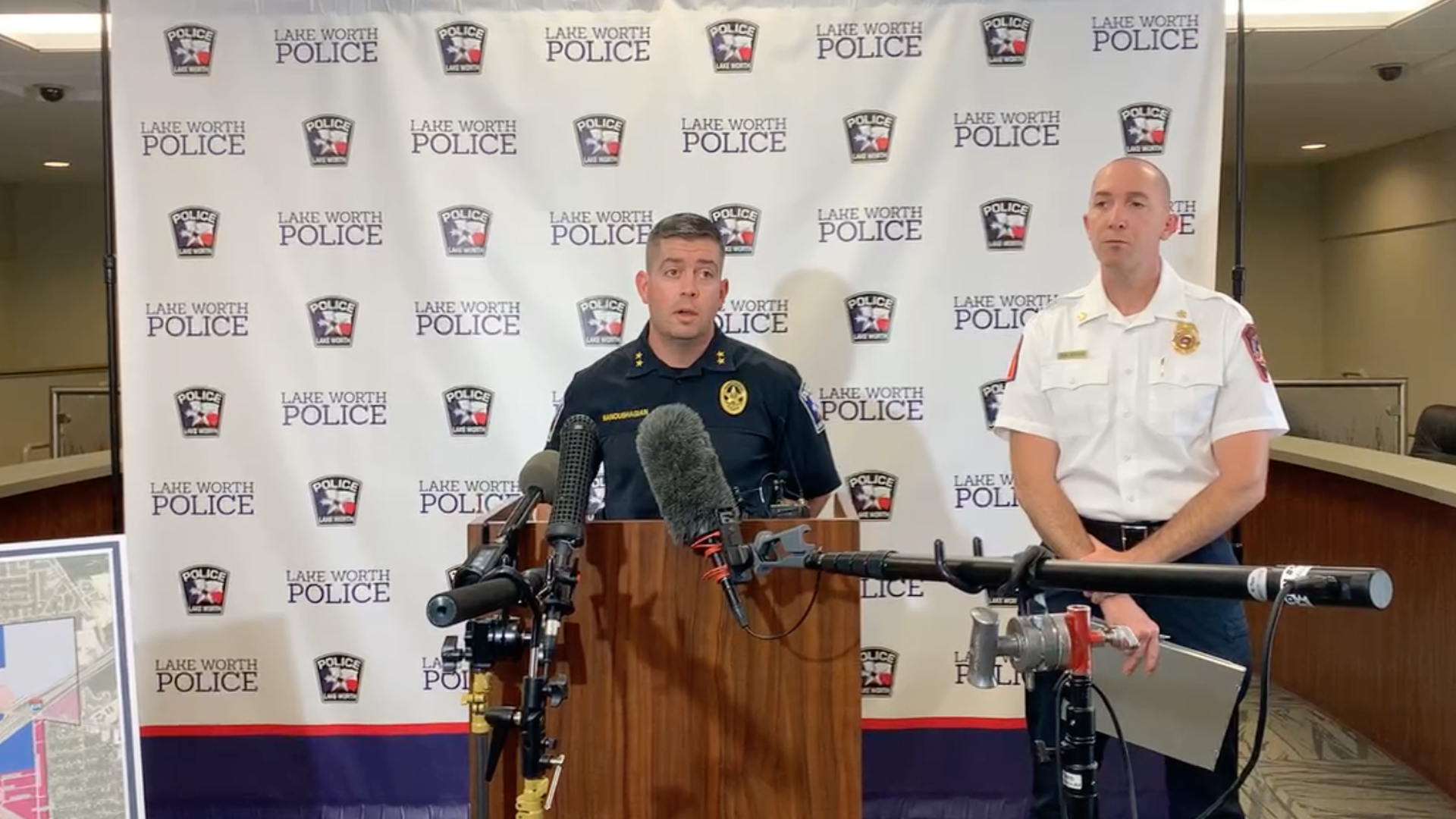 A Navy T-45C Goshawk training jet crashed into a residential area in Lake Worth, Texas, on Sunday morning, injuring its two pilots but leaving local residents unharmed, Lake Worth Police Chief J.T. Manoushagian confirmed in a media briefing.
Driving the news: Both the jet instructor pilot and the student naval aviator ejected from the aircraft and were taken to a hospital to be treated for their injuries. No details are available as to what caused the crash.
"The instructor pilot is in stable condition; the student naval aviator's condition is unknown but he is alive and receiving treatment," the Naval Air Training Command tweeted.
Three homes were damaged by the aircraft's wings or debris before it crashed into a backyard. Residents of those homes have been temporarily displaced but are receiving assistance from the Red Cross, Lake Worth Fire Chief Ryan Arthur said at the briefing.
A two- to three-block area — encompassing 60 to 70 residents — has been impacted by the crash. Arthur added that power lines may be out for several days as debris is cleared from the area before utilities can be secured again.
Arthur warned residents to keep away from the crash area, noting that it will be "hazardous" for the time being.
The crash took place near a local middle school, but school operations are expected to continue uninterrupted on Monday, Manoushagian said.
What they're saying: "This incident could have been much worse, knowing that this plane went down in a residential area here in Lake Worth," Arthur said.
"Our hearts go out to these military members and their families," Manoushagian said.
Go deeper