Australian prime minister says France knew of "grave" concerns over submarine fleet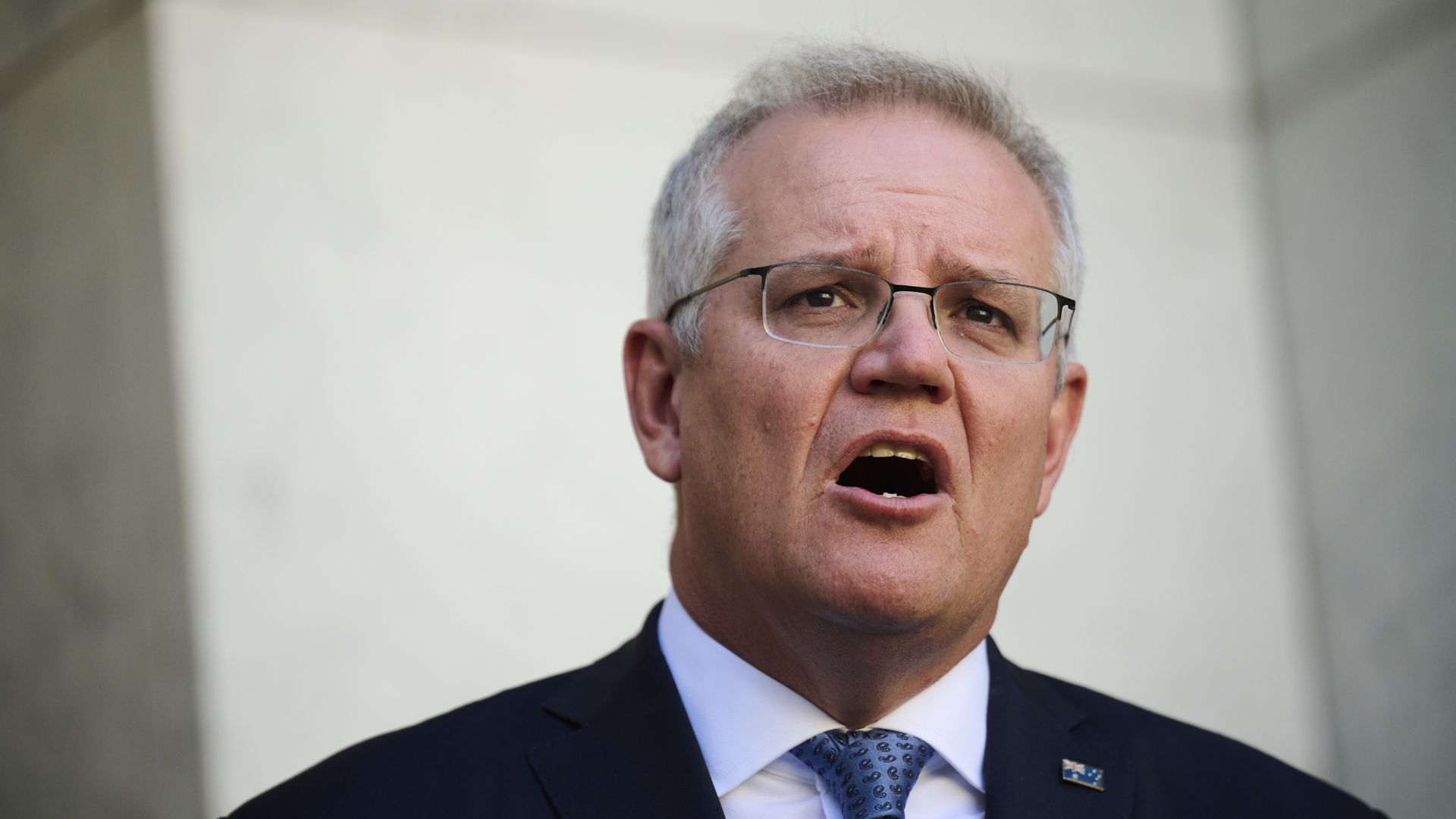 Australian Prime Minister Scott Morrison said Sunday that France had to have known of Australia's "deep and grave concerns" over the submarines the French were building, AP reports.
Why it matters: Morrison's comments come after Australia scrapped a submarine deal with France, worth roughly $66 billion, setting off what is now a diplomatic crisis.
President Biden's announced last week the U.S. would help Australia acquire a fleet of nuclear-powered submarines as part of a new security pact that also includes the U.K.
The French were furious and blindsided, with Foreign Minister Jean-Yves Le Drian saying, "allies don't do this to each other," and calling the deal a "stab in the back."
France then recalled its ambassadors to the U.S. and Australia, signaling the extent of its frustration.
What they're saying: "The capability that the Attack class submarines were going to provide was not what Australia needed to protect our sovereign interests," Morrison said, per AP.
"[France] would have had every reason to know that we have deep and grave concerns that the capability being delivered by the Attack class submarine was not going to meet our strategic interests and we have made very clear that we would be making a decision based on our strategic national interest," he added.
Go deeper