Income-sharing agreements on a quest for legitimacy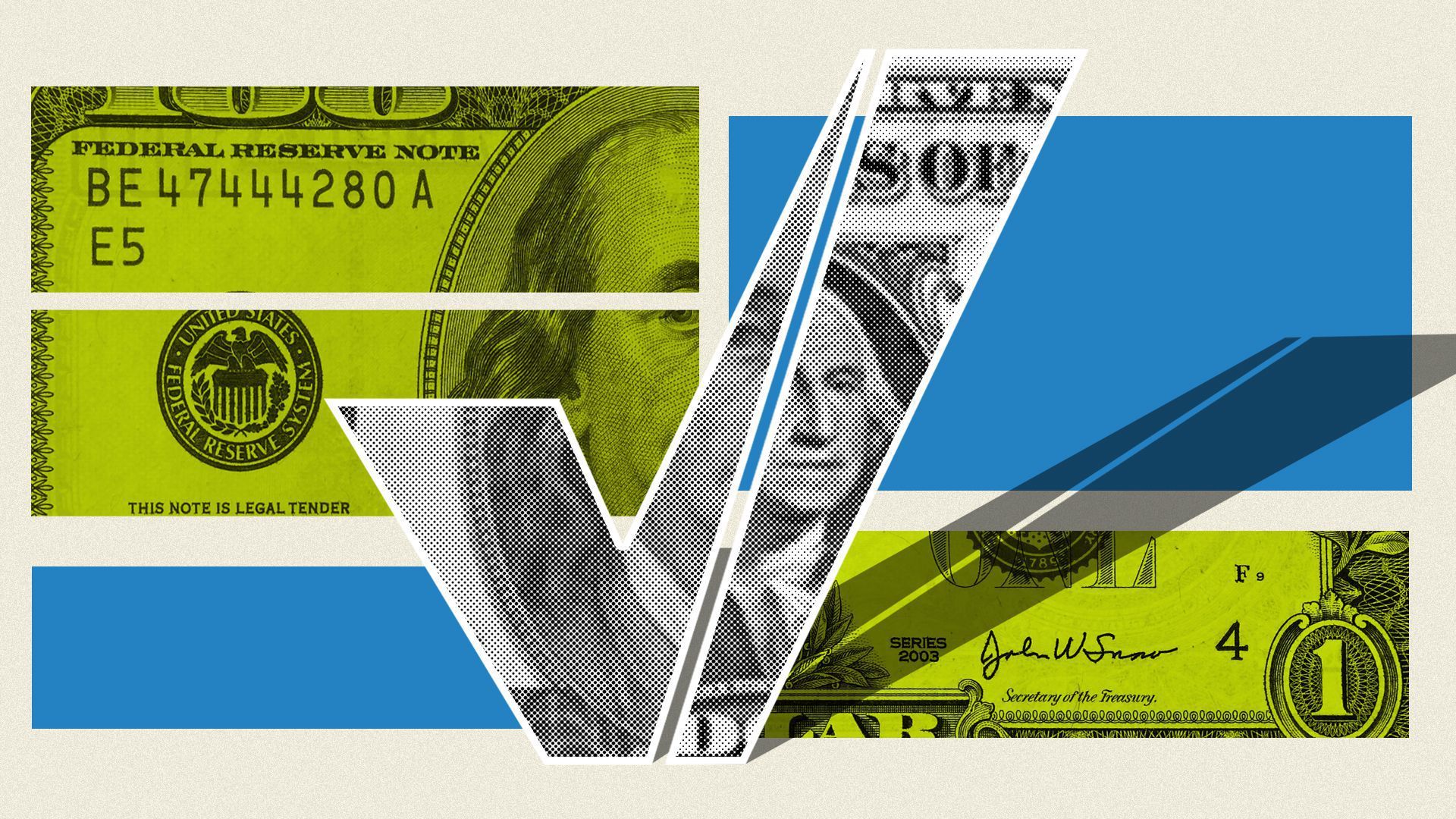 Income-sharing agreements (ISAs) were hatched more than 60 years ago by Milton Friedman, but the financing instrument is still trying to establish its legitimacy.
Why it matters: ISAs, which let borrowers get cash upfront and repay it later via a portion of their future earnings, have been hailed as a solution to the college debt crisis.
Proponents argue that ISAs not only better align incentives between the schools and the students, but also help graduates avoid crushing debt if their degrees don't lead them to lucrative careers.
Critics, however, say they lack the proper protection for borrowers and can lead to unfair repayment burdens.
Driving the news: Two organizations that issue and manage ISAs recently moved to comply with lending regulators, emphasizing their actions as a positive step for the industry.
What they're saying: "We don't agree with their findings, but we really think the [CFPB] is the right entity to regulate this, and we think it's important to work with them," Better Future Forward founder and CEO Kevin James tells Axios.
How it works: "Coding bootcamps"— programs that aim to teach basic computer programming skills to students — have embraced ISAs.
Many say that ISAs make their programs accessible to students without the means to pay upfront while acting as an incentive for schools to ensure that graduates are professionally successful.
Some colleges, like Purdue University, have also begun to offer ISAs as an alternative to traditional loans.
Yes, but: ISAs still operate in a regulatory gray area.
Laws governing lending (like the Truth in Lending Act) generally don't discuss ISAs specifically, leaving companies and regulators to interpret how they apply.
This leads to disagreements. For example, while the CFPB deemed Better Future Forward's ISAs to be loans, the organization views them as a distinct type of legal obligation. Still, James says he is eager to work with the CFPB on applying its lending disclosure requirements to ISAs going forward.
State and federal lawmakers have introduced various bills, but there has been little further action.
Moreover, ISAs have been criticized for being predatory and locking borrowers into repaying unfair portions of their earnings.
"It was hard for the consumer to really know if it was a good deal or a bad deal," Upstart co-founder Paul Gu tells Axios. His company was initially a marketplace for ISAs before pivoting to traditional loans.
This is due in part to the fact that borrowers can't predict their exact future earnings and whether they'll end up "overpaying" if they're highly successful.
The bottom line: With the interest in ISAs not going away, lawmakers and regulators won't be able to ignore them for much longer.
Go deeper