Hispanic and Latino Americans remain marginalized in popular films, report finds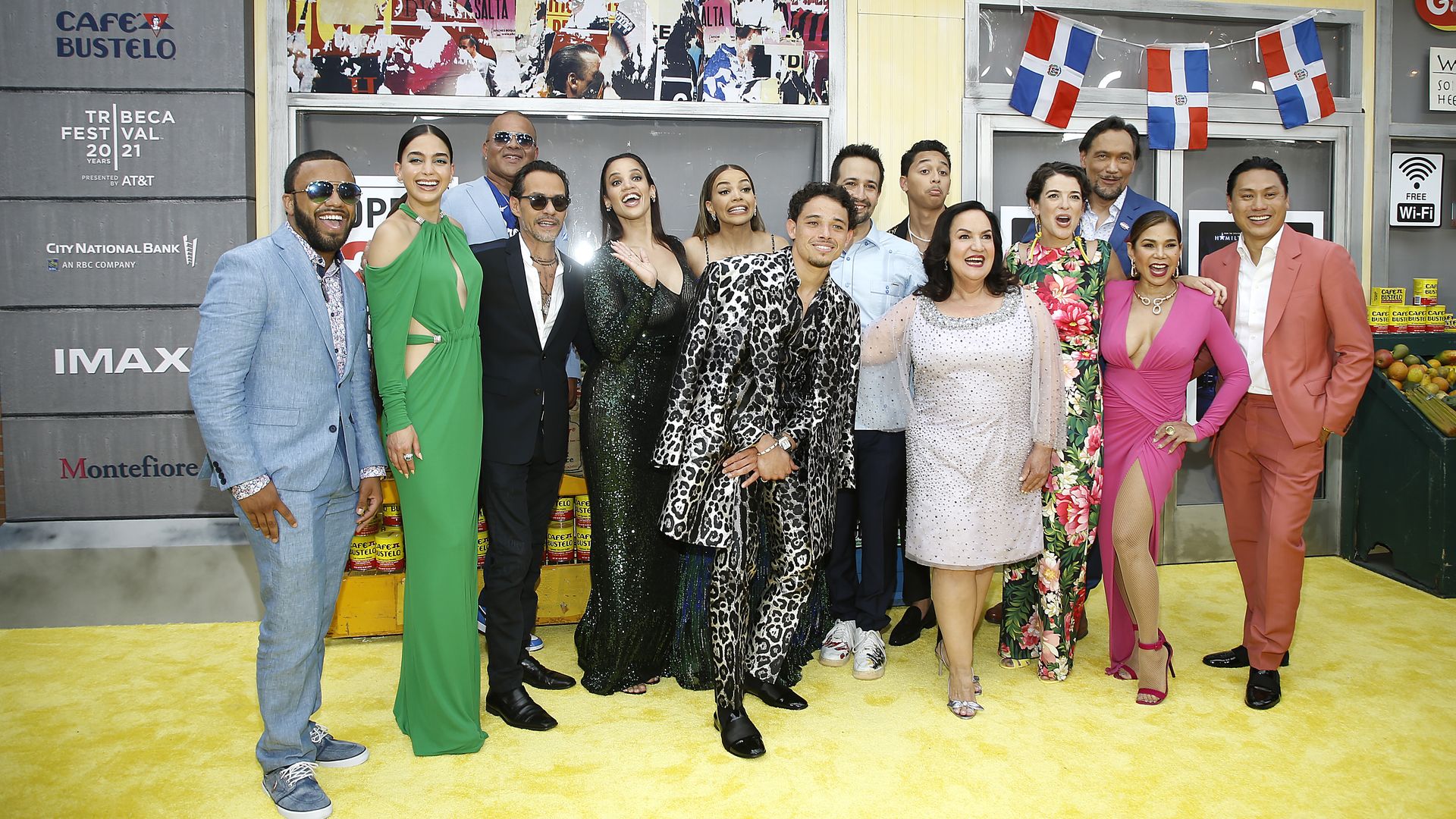 Latino and Hispanic Americans are vastly neglected and poorly represented in popular films, according to a new report from the University of Southern California's Annenberg Inclusion Initiative.
Why it matters: The report, released on the first day of Hispanic Heritage Month, found that while Hispanic and Latino Americans have the highest per-capita theater attendance in the nation, they're rarely cast in lead roles in popular films.
The big picture: The study assessed leading Hispanic and Latino actors across 1,300 top-grossing films from 2007 to 2019, along with Hispanic and Latino directors, casting directors and producers.
Only 7% of major films in 2019 featured a lead Hispanic or Latino actor, and about 6% of characters cast that year were Hispanic or Latino.
Among directors, 4.2% of the 1,300 films were Hispanic or Latino, while 3% of producers were Hispanic or Latino.
Hispanic and Latino characters were also found to be portrayed in a bad light as more than one-third of lead Hispanic or Latino roles in 2019's biggest movies were as criminals.
"As companies celebrate Hispanic Heritage Month through online posts, events and employee resource groups, the evidence is clear that concern for inclusion happens when convenient or expected and not when it comes to greenlighting films by, for, and about the Hispanic/Latino community," said Stacy Smith, founder of the Annenberg Inclusion Initiative.
Go deeper